Imran government scared of Baloch leaders, FIR registered against PTM-ANP chiefs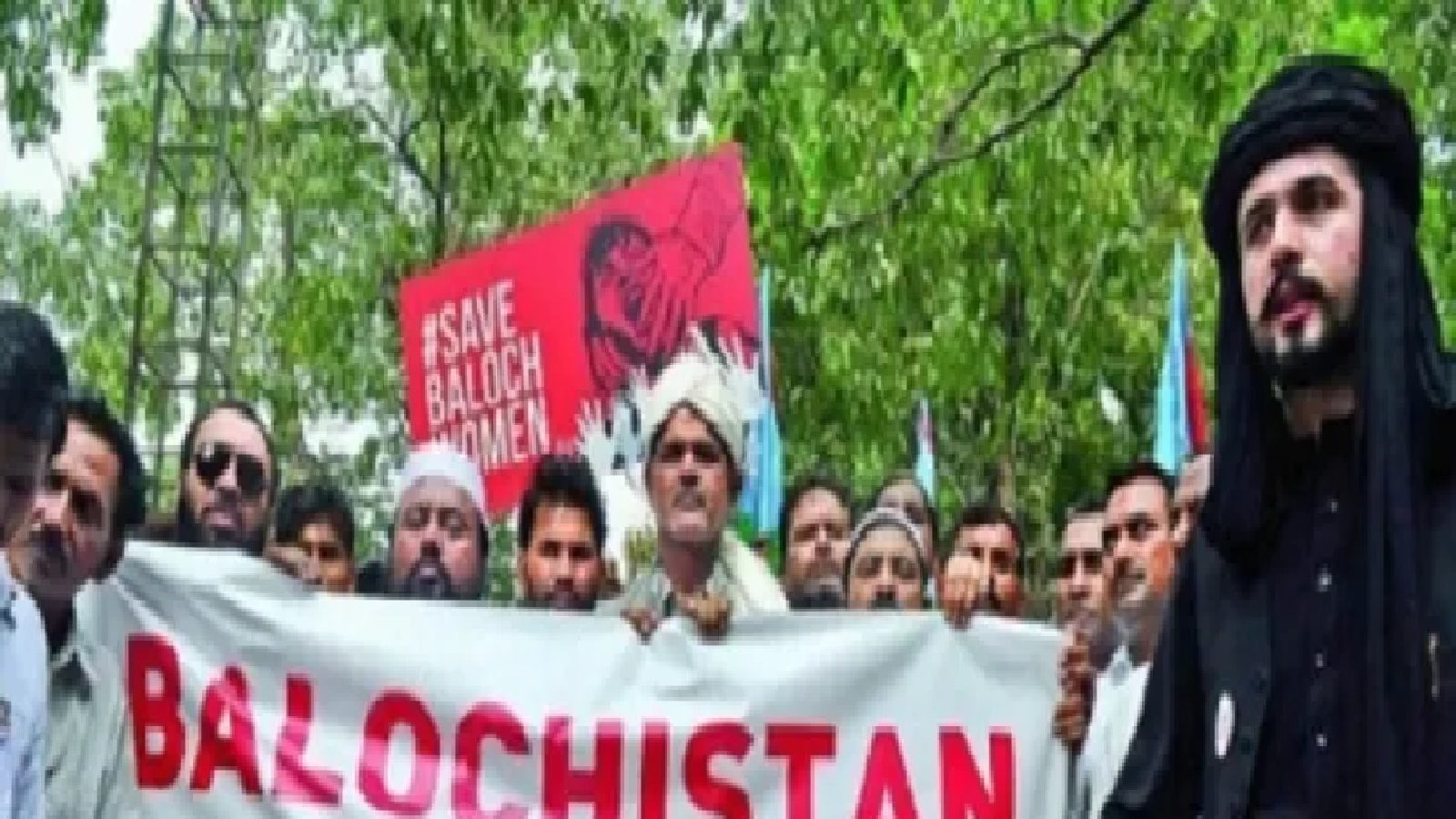 Islamabad. In Pakistan, the government of Imran Khan has started registering FIR against people who raise their voice regarding the atrocities in Balochistan. In fact, on Sunday, Pashtun Tahafuz Movement (PTM) chief Manzoor Pashteen and Awami National Party (ANP) leader Asghar Achakzai had organized a program to show their strength. Now the Imran government has got a chill on this and has registered an FIR against both the leaders.
The Quetta Police has registered a case against Manzoor Pashtin and Asghar Achakzai for violating the norms of loudspeakers and Kovid-19 as well as organizing a rally without a No Objection Certificate (NOC). The event took place at the Railway Hockey Ground. According to the report of Pakistani newspaper Dawn, Pashteen and other PTM leaders attended the meeting despite the ban on entry into Balochistan. FIR number 217 of 2021 has been registered against the PTM chief at the Civil Lines police station. The government has banned the entry of Baloch leaders into the province.
Future minister of Taliban taking jihad training in Pakistan's Haqqaniya madrassa
accused of making inflammatory speeches
According to Dawn's report, referring to the Balochistan Public Order Ordinance, the FIR states that Pashteen were barred from entering Balochistan. However, with the help of PTM provincial president Noor Bacha, he reached the Railway Hockey Ground and gave a provocative speech. According to the report, another FIR number 216 of 2021 has been registered against PTM chief Pashteen, Noor Bacha, Majeed Kakar, Khushal Khan Kakar, Mulla Behram, Zubair Shah, Rashid Nasir, Noorullah Tareen, Umar Khan and ANP leader Asghar Achkzai. Accused of making inflammatory speeches.
Imran Khan admitted that there is no rule of law in Pakistan, resources are occupied by certain people
Accused of provoking speech against security agencies
The FIR said that the leaders who participated in the program organized the meeting without the NOC, in violation of the Kovid-19 and loudspeaker rules. Dawn's report said that the speakers in the meeting incited the participants of the program by giving provocative speeches against the security agencies, while some people were carrying Afghanistan's flag in their hands. Cases have been registered against all these leaders under sections 121, 123A, 153A, 269, 270, 278 and 341 of the Pakistan Penal Code. (agency input)
Read English News see more online Live Newsbuzz.live English website. Know related to country and abroad and your state, Bollywood, sports world, business News in English. Us Facebook, Twitter, Instagram and Telegram Follow on.
Tags: Balochistan, Imran Khan, Pakistan
,