IND vs SA: It will be difficult for Cheteshwar Pujara and Ajinkya Rahane to stay in the team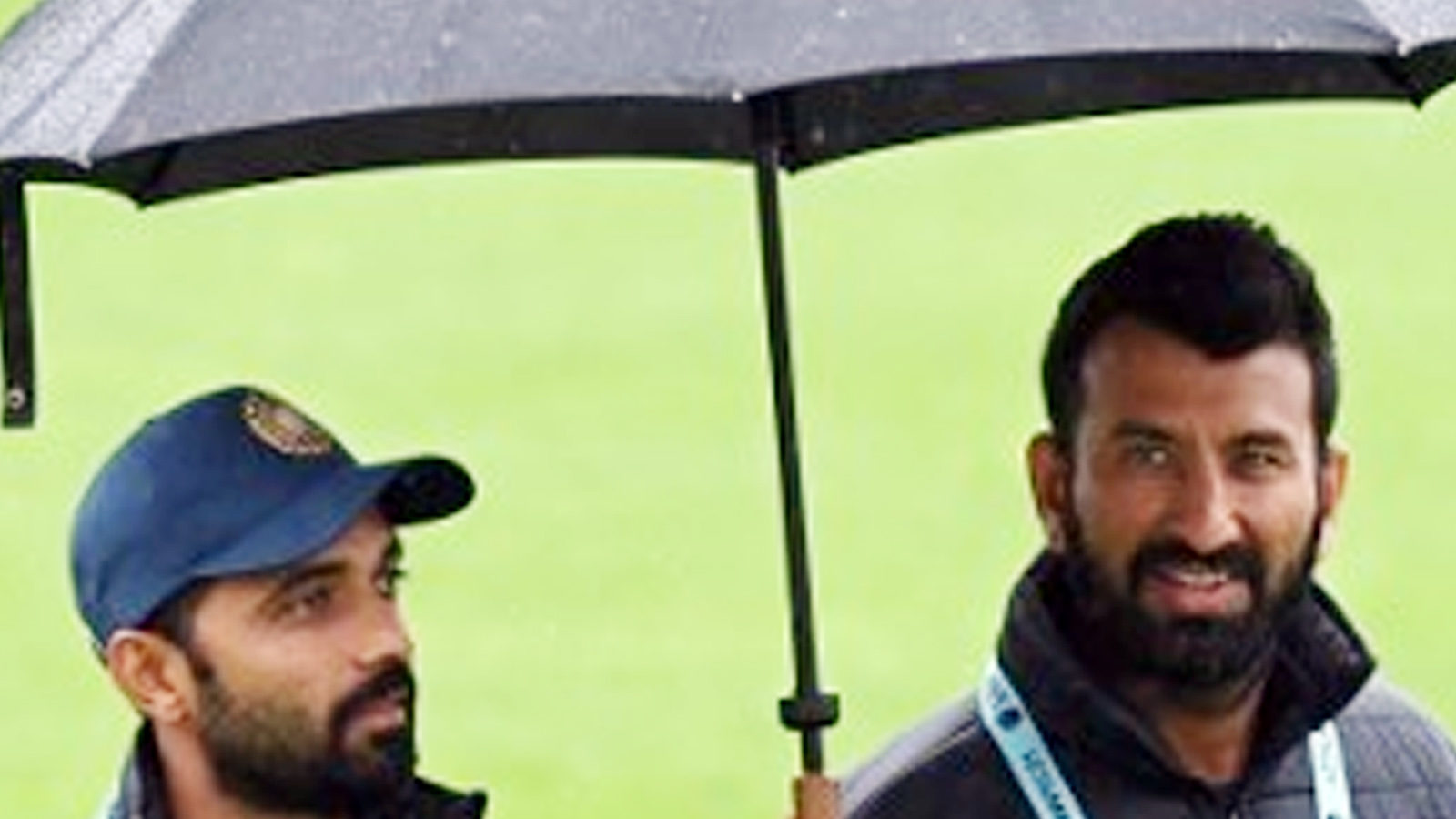 New Delhi. Experienced Indian batsmen in the series against South Africa Cheteshwar Pujara (Cheteshwar Pujara) and Ajinkya Rahane (Ajinkya Rahane) could not do anything special. Pujara may have scored 43 runs in the first innings of the series-decisive Test in Cape Town but he became the victim of Marco Yansen after scoring 9 runs in the second innings. At the same time, Rahane could only score 10 runs in both the innings of this match. Earlier, both were trending on social media with the hashtag 'old (formed after Pujara and Rahane)'.
Rahane and Cheteshwar Pujara After failing 5 times in 6 innings on the tour of South Africa, once again a lot is being written against both of them on social media. The team management has been ignoring these things for a long time but after this tour it will be difficult for them to defend both of them. Keeping Hanuma Vihari, Shreyas Iyer and Shubman Gill (recovering from a calf injury) out of the playing XI, the two experienced players are finding it difficult to find a place in the two-Test series against Sri Lanka in February-March.
ALSO WATCH: Ajinkya Rahane flops in Cape Town Test, gets advice on 'retiring' on social media
In the second innings of the third Test match being played in Cape Town, when the team needed the most help from these two batsmen, they failed once again. Pujara (9 runs) tried to play the rising ball of Marco Yansen in the leg side but Keegan Pietersen caught it beautifully at leg slip. After this, Rabada's rising ball kissed Rahane's gloves and hit wicketkeeper Kyle Wren's gloves and jumped in the air and Dean Elgar completed the rest of the work.
Rahane could only open his account in this innings. He scored just 136 runs on the tour of South Africa at an average of 22.66 while Pujara's figures were even worse. He scored 124 runs at an average of 20.66 during this period. When Chetan Sharma and other selectors will pick the team for the next Test series in India, there is every possibility that these figures will be enough to show these players the way out of the team. More than anyone else, these two players will also know that time is running out for them.
No player in Indian cricket has been given as many chances after successive failures as Rahane and Pujara have got. Rahane and Pujara have been failing continuously for the last two years and have had seldom success, whereas the opposite should have happened. It seemed that the team management as well as the selectors were bent upon giving him ample opportunity to succeed. And both of them are proving them wrong time and again. Perhaps it is appropriate to give him a break and look at other options that will benefit Indian cricket. Both these match after match are getting out in the same way.
At times it seems that they have no clarity about whether they want to play fearlessly aggressively or defensively. In Pujara's case, his slow pace of scoring puts pressure on other batsmen. Rahane has a flaw in his footwork on which he has failed to improve for a long time. Against the fast bowlers, he is getting out in the same way on the balls outside the off-stump. Even after this, if his place in the team remains intact, then it will be unfair to players like Iyer and Vihari.
Be the first to read breaking news in English Newsbuzz.live English | Today's latest news, live news updates, read most reliable English news website Newsbuzz.live English |
,