Big News: Mahamandaleshwar Yeti Narasimhanand arrested, supporters create ruckus in Nagar Kotwali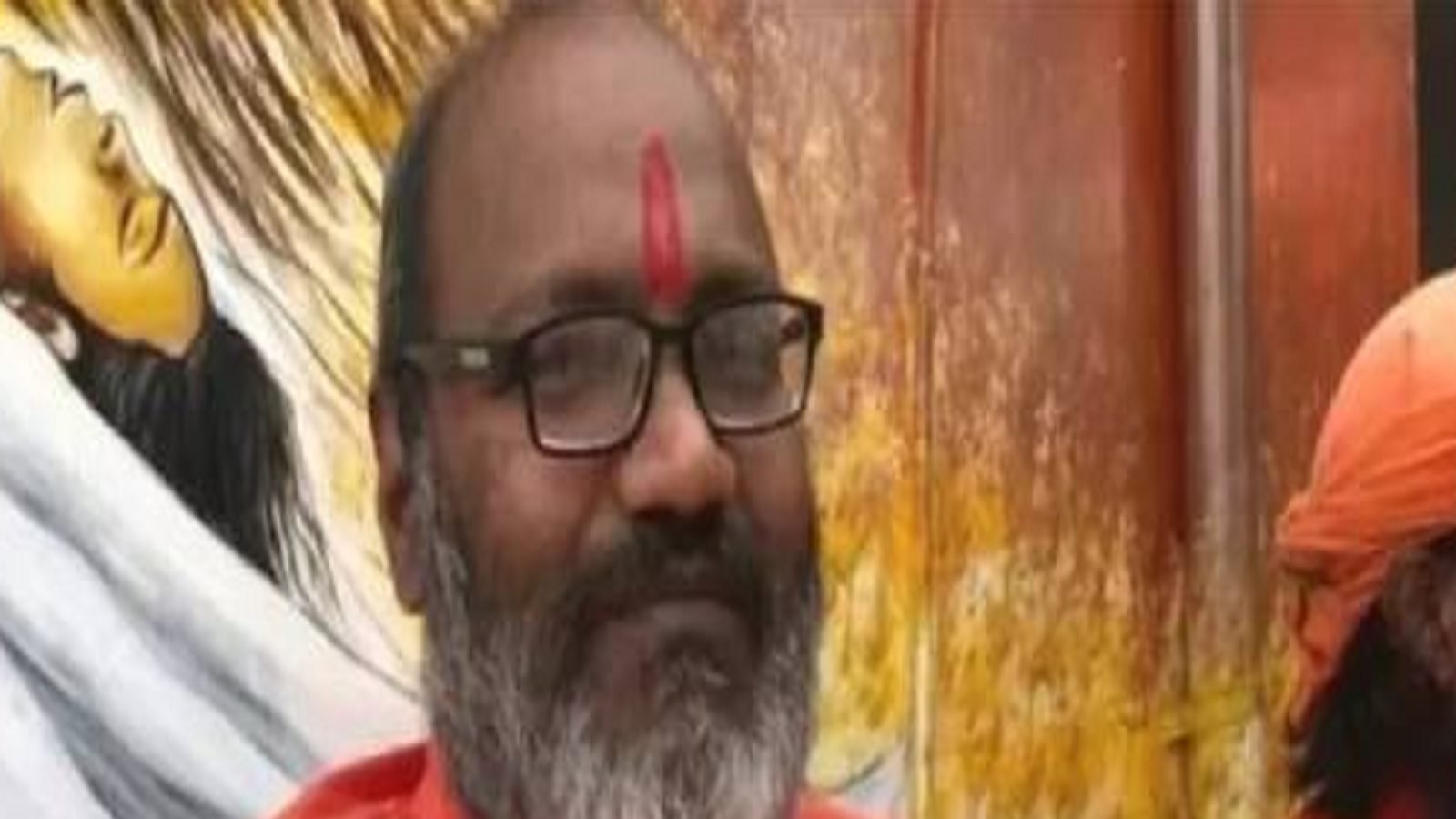 Haridwar. Mahamandaleshwar Yeti Narasimhanand has been arrested by the police. Protest against the arrest of Jitendra Narayan Tyagi alias Waseem Rizvi yeti narasimhananda was sitting on hunger strike. After his arrest, his supporters created a ruckus in the city Kotwali. Point to be noted is that Parliament of Religions Narasimhanand is an accused in the case of giving provocative speeches.
of Juna Akhara mahandleshwar The arrest of Yeti Narasimhanand remains a matter of discussion at this time. In fact, Narsimhanand, the supreme head of Dasna temple in Ghaziabad, was doing satyagraha at Sarbananda Ghat. It is reported that he had consumed water shortly before his arrest, as doctors had advised him to do so. Let us inform that in this case, the police has arrested Jitendra Narayan Tyagi alias Waseem Rizvi, former chairman of the Uttar Pradesh Shia Waqf Board, two days ago. Along with this, his bail application has also been rejected.
Haridwar Hate Speech Case: Wasim Rizvi alias Jitendra Narayan Tyagi arrested for converting to Hindu
accused in provocative speech case
Let us tell you that along with Narasimhanand and Tyagi, two cases are registered against 9 people in Haridwar police station. These are being investigated by the SIT of Uttarakhand Police. There is an allegation against them of making inflammatory speeches and hurting sentiments during the Parliament of Religions. For this reason, the police had arrested Tyagi earlier. Narasimhanand was also with him during the arrest but at that time he could not be arrested due to legal reasons. On the other hand, Narasimhanand says that his Satyagraha will continue.
It is worth noting that in the afternoon from the Satyagraha site, Narasimhanand had said that if his demands are not met, he will agitate. At the same time, he had also said that a protest meeting would be organized during the Magh Mela. Along with this, Bhuma Peethadheeshwar Swami Achyutananda Tirtha has also threatened agitation. He says that if the demand of the saints is not accepted, then on 24 or 25 January, a torch procession will be taken out in Haridwar in support of the saints who are doing satyagraha and against the government. On the other hand, the Parliament of Religions is going to be held in Aligarh again on 22nd and 23rd January.
Be the first to read breaking news in English Newsbuzz.live English | Today's latest news, live news updates, read most reliable English news website Newsbuzz.live English |
,