UP Chunav 2022: Things got worse as it became… Now Chandrashekhar Azad will not strengthen Akhilesh's clan, will fight UP elections alone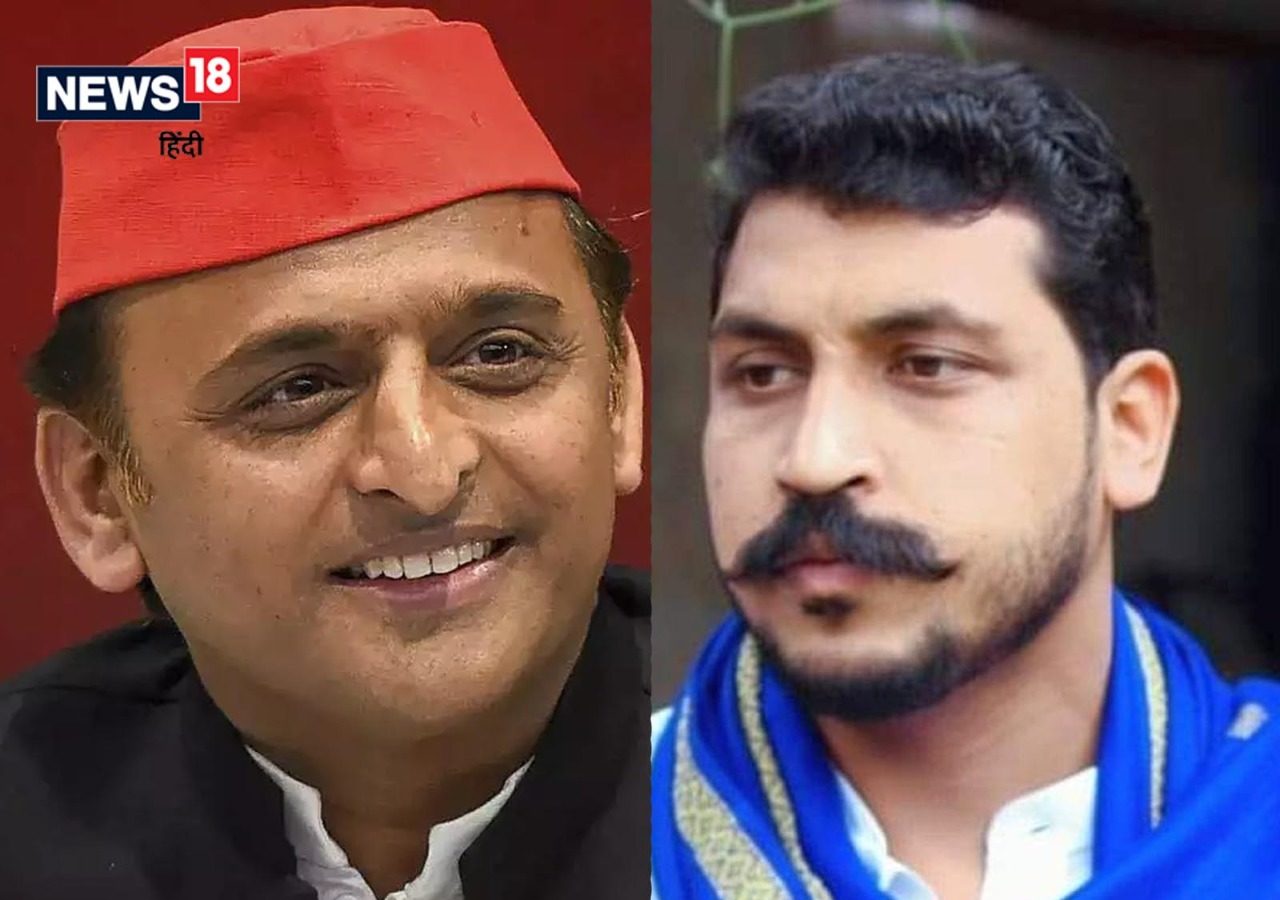 Lucknow: Before the assembly elections to be held in Uttar Pradesh (UP Chunav), the talk between Akhilesh Yadav and Chandrashekhar Azad worsened. Now there will be no alliance between Akhilesh Yadav's Samajwadi Party and Chandrashekhar Azad's Azad Samaj Party. Bhim Army Chief Chandrashekhar announced in a press conference on Saturday that his Azad Samaj Party would fight alone in the upcoming assembly elections. Describing Akhilesh Yadav as anti-Dalit, he said that the SP chief himself does not want an alliance. He said, 'We have decided that we are not going in alliance with Samajwadi Party. We have fought ourselves on the streets. We believe that the interests of Dalits have to be protected ourselves.
Chandrashekhar Azad said in a press conference today that I have had a lot of meetings with Akhilesh Yadav in the last 6 months. Meanwhile, positive things also happened but in the end I felt that Akhilesh Yadav does not need Dalits. He does not want Dalit leaders in this alliance. He wants Dalits to vote for him. My fear is that if the Dalits vote, then after the formation of the government, we will not be able to talk on our subjects. Bhim Army Chief Chandrashekhar Azad accused Akhilesh Yadav of insulting him. Chandrashekhar said that he humiliated the people of Bahujan Samaj, I tried for 1 month 3 days but the alliance could not happen.
Azad said that I compromised my self-respect to stop the BJP, but our workers also did not want to. They want to fight for their own interests. My job is to unite the divided opposition. It is a matter of share as much as our number, so is our share. We will fight the elections on our own. There is scattered opposition, will try to collect it, I first tried with sister ji and then talked to brother ji but he doesn't want to. I told him that you are our elder brother. I told him that you are elder brother, you should decide but he did not call me. After coming yesterday, I had fixed the responsibility on Akhilesh Yadav ji, you should decide. It is not about the seat, it is about protecting our interests. We have decided that we are not going in alliance with Samajwadi Party.
Earlier it was reported that Chandrashekhar Azad and Akhilesh Yadav had met in Lucknow on Friday and the alliance was also agreed in a way. But now Chandrashekhar himself has declared that the Azad Samaj Party has not entered into an alliance with the SP and his party will enter the electoral fray alone. It is believed that the SP had agreed to give only one seat to Chandrashekhar Azad's party, perhaps that is why Chandrashekhar has refused the alliance.
Major parties in alliance with SP
Rashtriya Lok Dal
Suheldev Bharatiya Samaj Party (SUBHSP):
Progressive Samajwadi Party (Lohia)
Nationalist Congress Party
People's Party (Socialist)
Apna Dal (Communist)
How many MLAs of BJP have been broken so far?
So far, 14 MLAs have resigned from the Bharatiya Janata Party in Uttar Pradesh, out of which three are ministers of the Yogi cabinet. Many of these leaders, including Swamy, have joined the SP and many are still waiting to ride a cycle. Elections will be held in 7 phases in UP and it will start with voting in 58 seats in 11 districts of the western part of the state on February 10. In the second phase, on February 14, voting will be held in 55 seats of the state.
UP election schedule
Let us inform that the voting for 403 assembly seats of Uttar Pradesh in seven phases will start from February 10. In Uttar Pradesh, polling will be held in other phases on 14, 20, 23, 27 February, 3 and 7 March. At the same time, the results of UP elections will come on March 10. In the 2017 elections, the BJP had won 325 out of 403 seats here. SP and Congress fought elections together. SP won 47 seats and Congress 7 seats. Mayawati's BSP was successful in winning 19 seats. While 4 seats were occupied by others.
Be the first to read breaking news in English Newsbuzz.live English | Today's latest news, live news updates, read most reliable English news website Newsbuzz.live English |
,