UP Chunav 2022: Swami Bhakts resigned together, said- Will get Etawa freed from BJP's possession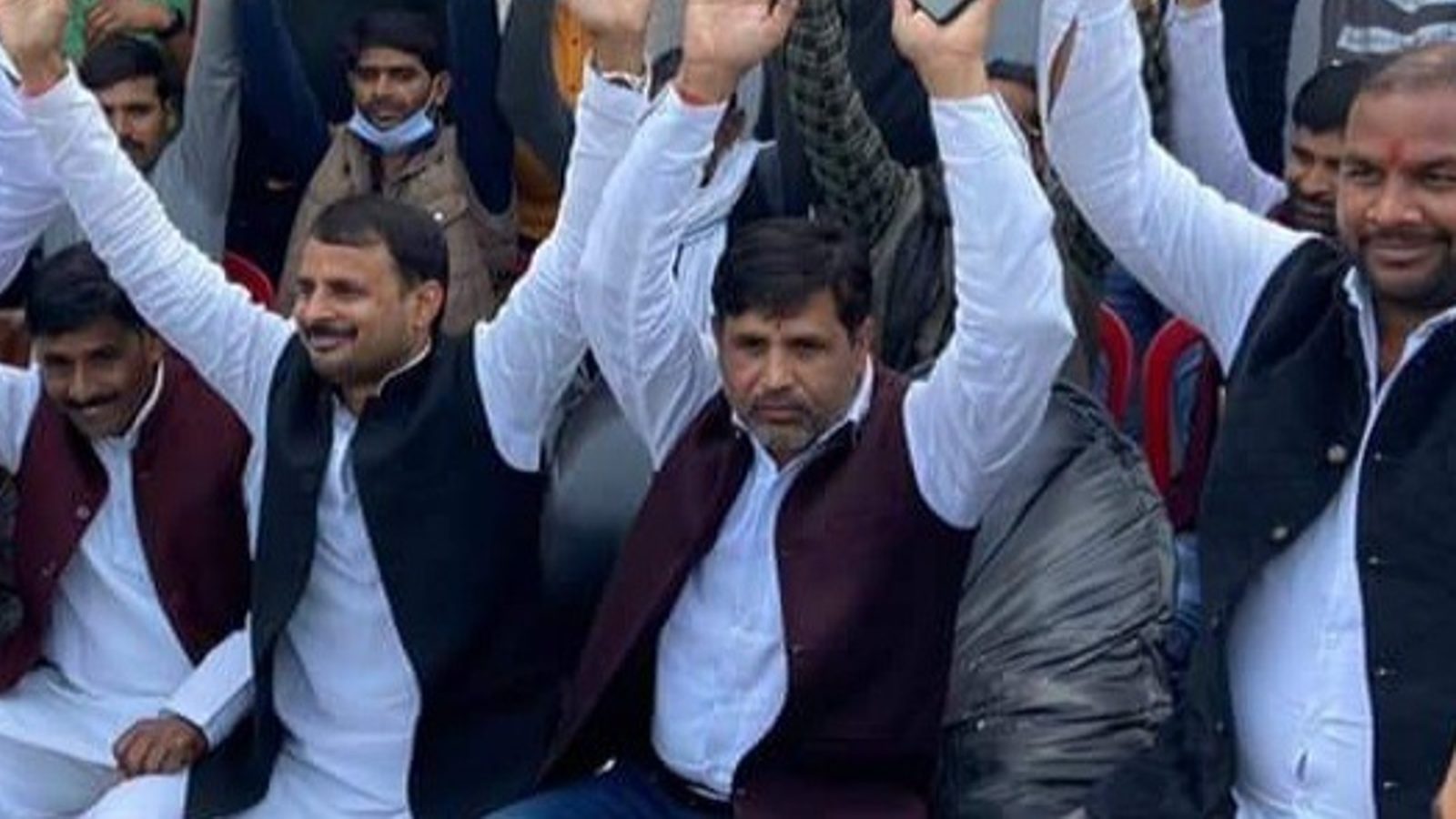 Etawah. The resignation of Uttar Pradesh Labor Minister Swami Prasad Maurya from the Bharatiya Janata Party has opened the way for many people. The process of resignation of Swami Prasad supporters has started all over the state. In this episode, representatives of BJP organization resigned in large numbers on Wednesday in the socialist stronghold Etawah. These resignations were given under the leadership of Manish Yadav. All of them say that their goal is to free Etawah from BJP's occupation. In the seat of Etawah, the BJP has to be defeated at any cost.
will do what the lord says
In Etawah, Bharatiya Janata Party's strong leader Manish Yadav demonstrated Swami Bhakti. He has resigned from the primary membership of the Bharatiya Janata Party along with hundreds of supporters. He said that he is a devotee of Swami Prasad Maurya and is ready to obey his every instruction. Manish Yadav was contested by the BJP in the last assembly elections from Jaswantnagar assembly seat against PSP President Shivpal Singh Yadav. SP will get direct benefit if Manish, who is interfering in Jaswantnagar politics, quits BJP.
It is reported that in the coming time, resignations of many others from BJP may also come to the fore. Manish told that he has considered Swami Prasad Maurya as his leader. He has been doing politics under his leadership since the beginning. He is also with Swami Prasad in his decision to leave the BJP. Along with Manish Yadav, President of Bharatiya Janata Party Mandal Basrehar Manu Yadav, Vice President Umesh Batham, Vice President Gajendra Singh, Vice President Jail Singh Shakya, General Secretary Mahesh Yadav, Treasurer Mohammad Anees resigned.
Apart from these, Bharatiya Janata Party Mandal Saifai President Rahul Yadav, Vice President Bablu Yadav, Munim Singh, Alok Yadav, Rajesh Shakya General Secretary, Bhure Rajput, Kisan Morcha Mandal President Ashish Shakya, power center convener in large numbers, Bharatiya Janata Party Takha Mandal Vice President Sachin Yadav , former divisional vice president Akash Yadav, president cooperative union Usrahar Manjeet Kumar, district working committee member Keshav Thakur etc.
Let us tell you that Manish Yadav has formed a religious organization named Narayani Sena, in which currently more than 10,000 people have been added under the membership drive. Along with this, Block Steering Committees have also been formed.
Be the first to read breaking news in English Newsbuzz.live English | Today's latest news, live news updates, read most reliable English news website Newsbuzz.live English |
,