Swami Prasad Maurya: Status will be known, pride will be shattered; Swami Prasad Maurya told a lot about BJP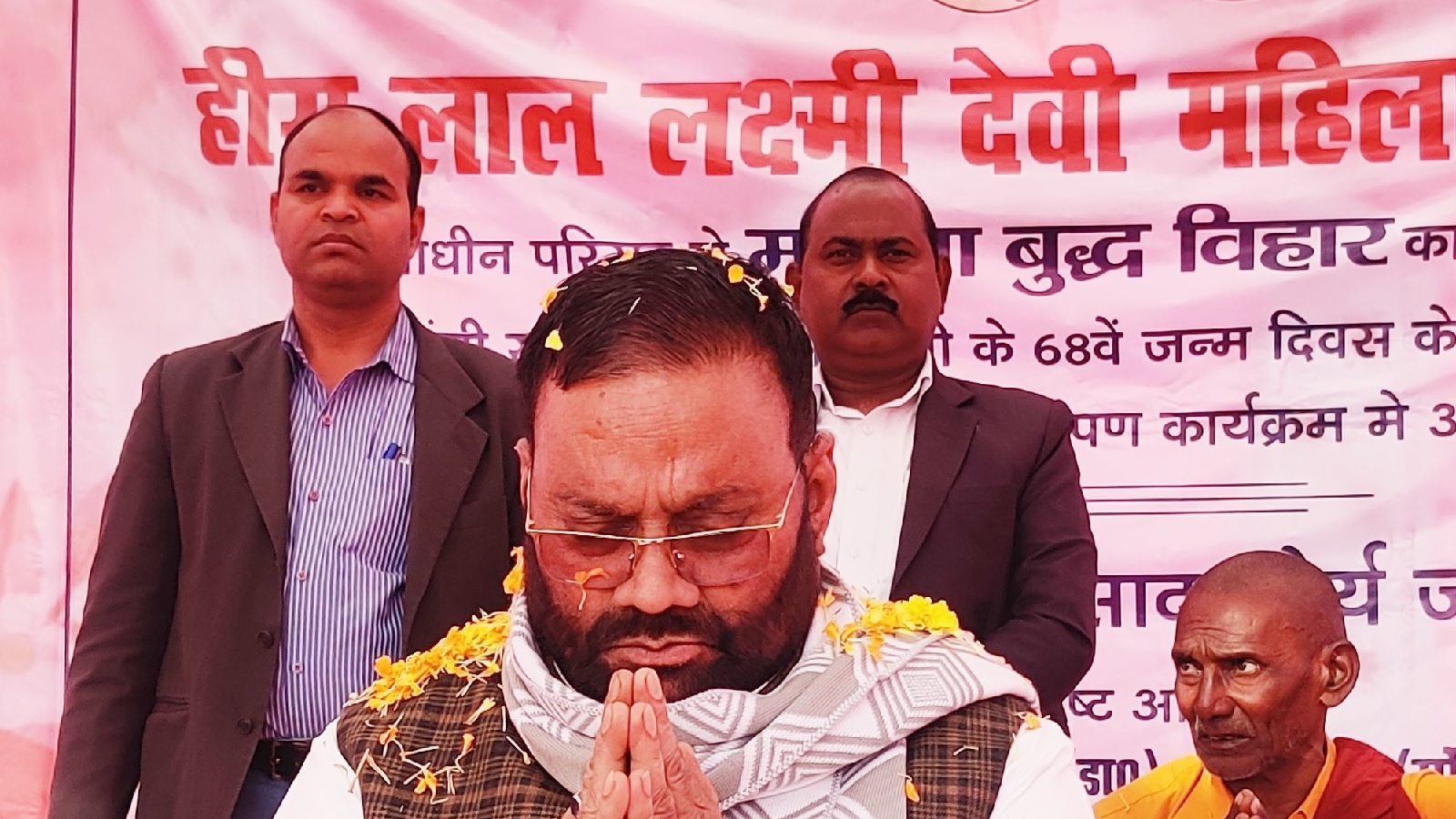 Lucknow: Before the assembly elections to be held in Uttar Pradesh, Swami Prasad Maurya has suddenly raised the political temperature of the state by resigning from the Yogi cabinet. Swami Prasad Maurya, who has kept suspense till now on joining SP, has made it clear with his sharp statement that he is not going to return to the Bharatiya Janata Party. Swami Prasad Maurya has accused the BJP of not listening to his party. Swami Prasad Maurya, who took a different path from the BJP, even talked about showing the BJP the right. He said that in 2022 the BJP will know its position and its pride will be shattered.
Swami Prasad Maurya said in the midst of continued speculation about joining the SP, I did not pick up anyone's phone phone after resigning from the cabinet. He said that after talking to the supporters for two days, I will pronounce the verdict on January 14. He said that on January 14 it will be clear who is where. BJP will know its position in 2022. The pride of BJP will be shattered. Not only this, Swami Prasad Maurya has accused BJP of discrimination against backwards and has also raised questions about reservation.
In fact, Swami Prasad Maurya may have resigned from the Yogi Adityanath cabinet, but he has not yet officially joined the SP, because the matter is still stuck in the Unchahar assembly seat of Rae Bareli. Swamy wants to field his son on this seat, while Akhilesh wants to bet on his sitting MLA. This is the reason why Swami Prasad Maurya is still in wait and watch mode in case the matter is not worked out and will take any steps only after assessing the political-profit and loss.
If sources are to be believed, Swami Prasad Maurya also wanted a ticket for his son. Swamy has made his son contest from Unchahar seat on BJP ticket, but his son was defeated in it. Swamy was again demanding a ticket for his son from this seat, but the BJP was in no mood to give the ticket. Apart from this, he also wanted his other colleagues (some of whom are sitting MLAs) to get tickets from the BJP, while the BJP was not ready to give them tickets. For these reasons, Swami Prasad Maurya was angry with the BJP. Senior party leaders were talking to him continuously. Talked to Swamy on Monday night and Tuesday morning too but he did not agree and resigned.
Swamy's resignation is expected to create a stampede in the BJP. Three MLAs have already resigned along with Maurya. It is believed that along with Swamy, at least five-six MLAs can leave the BJP. In such a situation, the Bharatiya Janata Party has started trying to avoid this breakdown. Swatantra Dev Singh and Sunil Bansal have taken over the front on the instructions of Amit Shah. Sunil Bansal and Swatantra Dev Singh are constantly trying to persuade the angry MLAs by calling them. Swami Prasad Maurya has not joined any party yet, but it is being speculated that he may join the Samajwadi Party along with his three supporters, Tindwari MLA Brijesh Prajapati, Bhagwati Sagar of Bilhaur and Roshanlal Verma of Tilhar. Apart from this, there is also news of BJP MLA Vinay Shakya leaving the party from Bidhuna seat of Auraiya.
Be the first to read breaking news in English Newsbuzz.live English | Today's latest news, live news updates, read most reliable English news website Newsbuzz.live English |
,