Makar Sankranti: Lord Gorakshanath is happy with khichdi, not fifty-six enjoyment, Nepal king offers prasad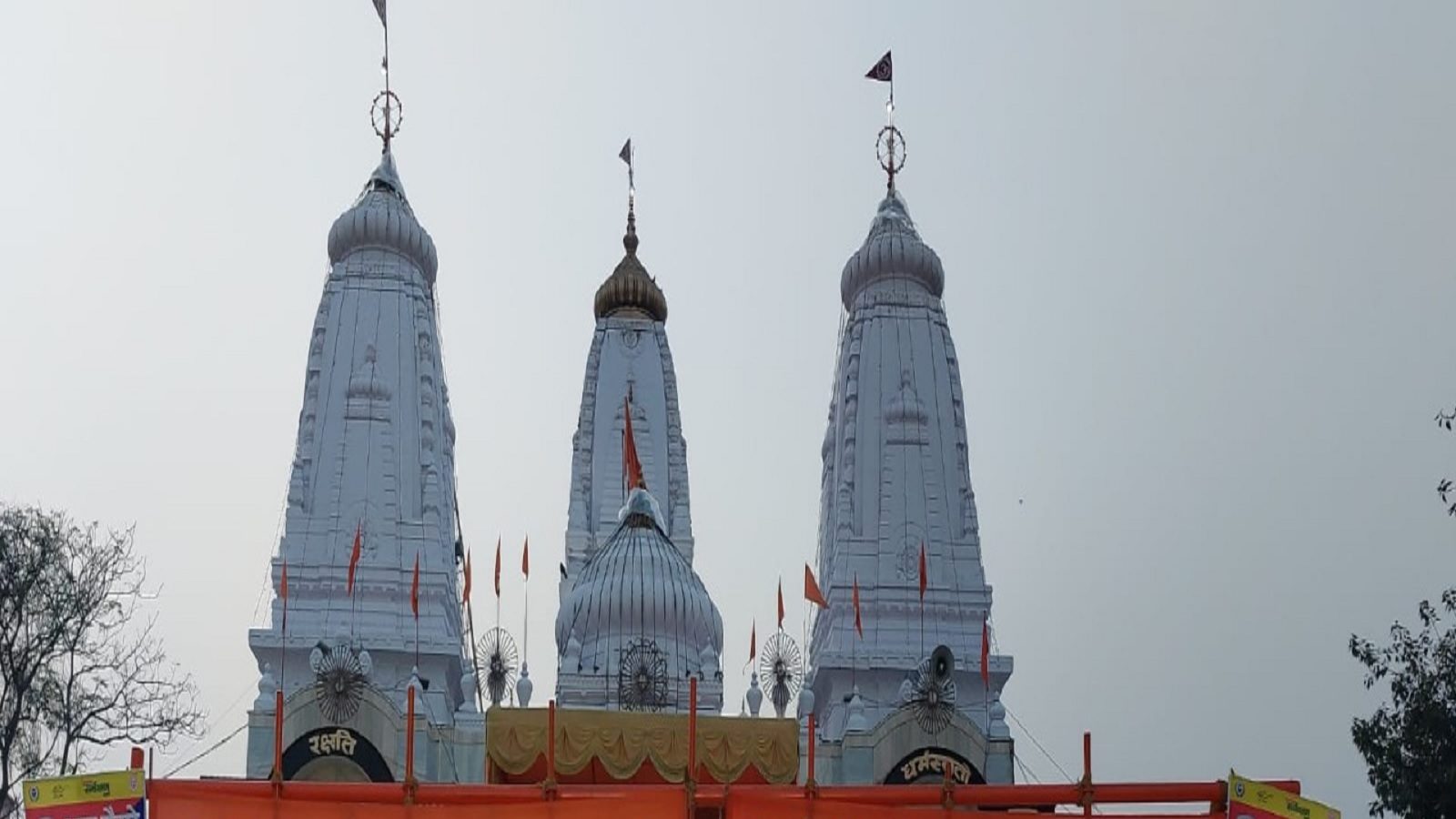 Gorakhpur. Lakhs of devotees come to Gorakhpur to offer Khichdi to Lord Gorakshanath on the occasion of Makar Sankranti 2022. This time Makar Sankranti will be celebrated in Gorakhnath temple on 15 January. symbol of faith Gorakshanath Temple Represents the poor, because here God is not offered fifty-six bhog but khichdi. Lord Gorakshanath becomes happy in Khichdi itself, so Makar Sankranti On this day lakhs of devotees come to offer Khichdi. Devotees coming to offer khichdi get entry into the temple premises from the line, their security is checked at the gate itself. At the same time, the same crowd is allowed inside so that there is no panic.
There is a separate line for women and men at the gate. Both are given entry through two gates.
After entering the temple premises, devotees are stopped at three places before going to the main temple. First of all, after the security check, there is a line 50 meters ahead and devotees are stopped here. The devotees are again stopped outside the main temple premises. After entering inside the temple, once again four to five devotees are released from here so that devotees can easily offer Khichdi. This time due to the Kovid protocol, special precautions are being taken.
Mythological History of Gorakshanath Temple
Lord Gorakshanath After offering khichdi, the devotees go out after circumambulating the temple. The tradition of offering Khichdi to Lord Gorakshanath is very old. It is believed that in Treta Yuga, Guru Gorakshanath was a famous resident of Kangra district of Himachal Pradesh while asking for alms. Jwala Devi Temple went. When Siddha Yogi was seen, Jwala Devi appeared and invited him for food. Devi prepared a variety of dishes, but Guru Gorakshanath refused to eat it saying that he does not eat tamasic food. That's why they are asking for something, which will make khichdi.
Here Guru Gorakshanath went out to do alms, while the goddess offered water to the pot on the fire to make food. Guru Gorakshanath came to Gorakhpur asking for alms and kept a alms pot here and lit a dhuni and got absorbed in the sadhana. After which whoever passed by kept pouring khichdi in their vessel, but that character has not been filled till date. Because of this, Lord Gorakshanath stayed through Gorakhpur and made this place his penance. Since then, devotees offer khichdi to Lord Gorakshanath throughout the year here, but offering khichdi on Makar Sankranti has special significance.
Devotees come from far and wide to offer Khichdi
On the occasion of Makar Sankranti, lakhs of devotees offer Khichdi to the Gorakshanath temple. Along with Purvanchal, devotees from Bihar and Nepal come here. Devotees who come here say that by offering khichdi and seeing Lord Gorakshanath, their wishes are fulfilled, so they come here with the whole family to offer darshan and khichdi.
Nepal has a special relationship with Gorakshanath temple
Jwala Devi Temple Even today, water is boiling in wait for Baba Gorakhnath. The first khichdi in the early hours of the day of Makar Sankranti Gorakshpeethadhishwar Offers up. After that Khichdi is offered from the King of Nepal and after that the process of offering Khichdi to the devotees starts. It is believed that the origin of Nepal dynasty Guru Gorakshanath Because of this, Guru Gorakshanath has got the place of Guru there. As long as there was a monarchy there, the pictures of Guru Gorakshanath were inscribed on the coins there, even today there are a large number of devotees who believe in Guru Gorakshanath in Nepal.
Be the first to read breaking news in English Newsbuzz.live English | Today's latest news, live news updates, read most reliable English news website Newsbuzz.live English |
,