Two storey houses are not built in this village, people have fear for 700 years, read the full story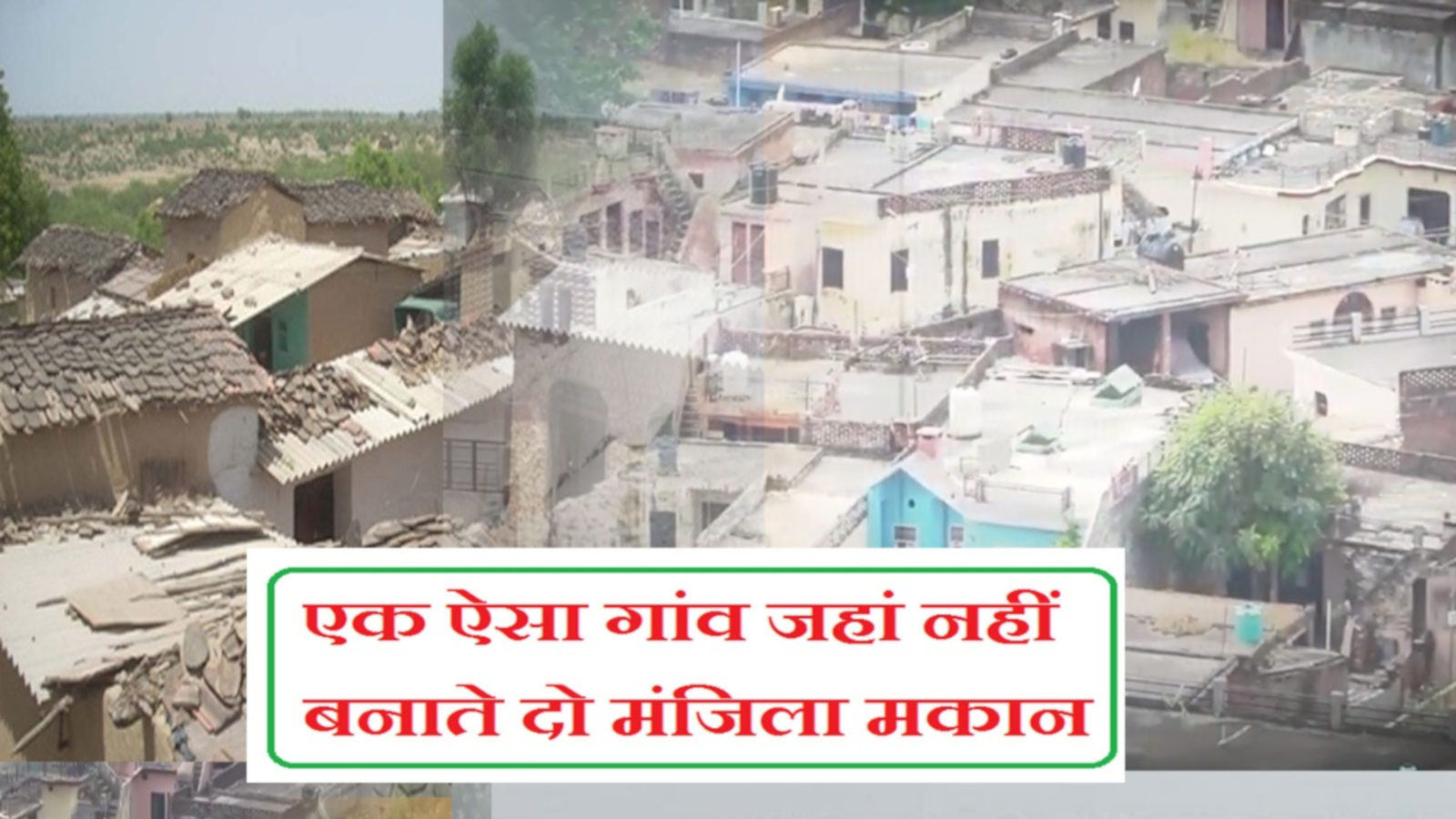 Churu. India is a country of villages. Every village here has its own story. You will be surprised to know that there is a village in Rajasthan where even today people are afraid to build the second floor of the house. It is believed that in Udsar village of Sardarshahr tehsil of Churu district, no one has built a multi-storeyed or even two-storey house for the last 700 years. Villagers believe that there is some curse in the whole village, whoever builds the second floor of the house, his family will suffer.
Local people say that this village is facing a curse for the last 700 years, that is why till date no one dared to build a two-storey building in the village. It is said that 700 years ago a person named Bhomia lived in this village. Bhomia's wife had become sati and she cursed the whole village.
….so do not build a two-storey house because of this
local people believe that Udsar Village There lived a person named Bhomia about 700 years ago. One day he got the news of the arrival of thieves in the village. The robbers came and started taking away the cattle. On this Bhomia fought alone with the robbers, but the thieves bled him. After that, Bhomiya reached his in-laws' house while running and went to the second floor and hid there. But, the thieves also reached there after Bhomia.
# The dead body of the wife and son was lying in the room, the father said – run, otherwise the police will catch
The robbers also beat up the in-laws of Bhomia. Seeing this, Bhomia again clashed with the thieves. But they slit Bhomia's throat. Still, Bhomia kept fighting and came near the border of his village. In the end, Bhomia's torso fell in Udsar village. Here people have built a temple of Bhomiya ji. Villagers say that after Bhomiya's death, his wife cursed the villagers that if anyone builds a house or room on the second floor of his house in the village, then calamity will come on him. It is believed that since that day no person in Udsar village built the second floor of his house. Even the newly constructed house does not have a second floor. However, there is no historical evidence of this incident.
Be the first to read breaking news in English Newsbuzz.live English | Today's latest news, live news updates, read most reliable English news website Newsbuzz.live English |
,