The robber bride bought for 3 lakhs was able to last only 15 days, was trying to escape, the police caught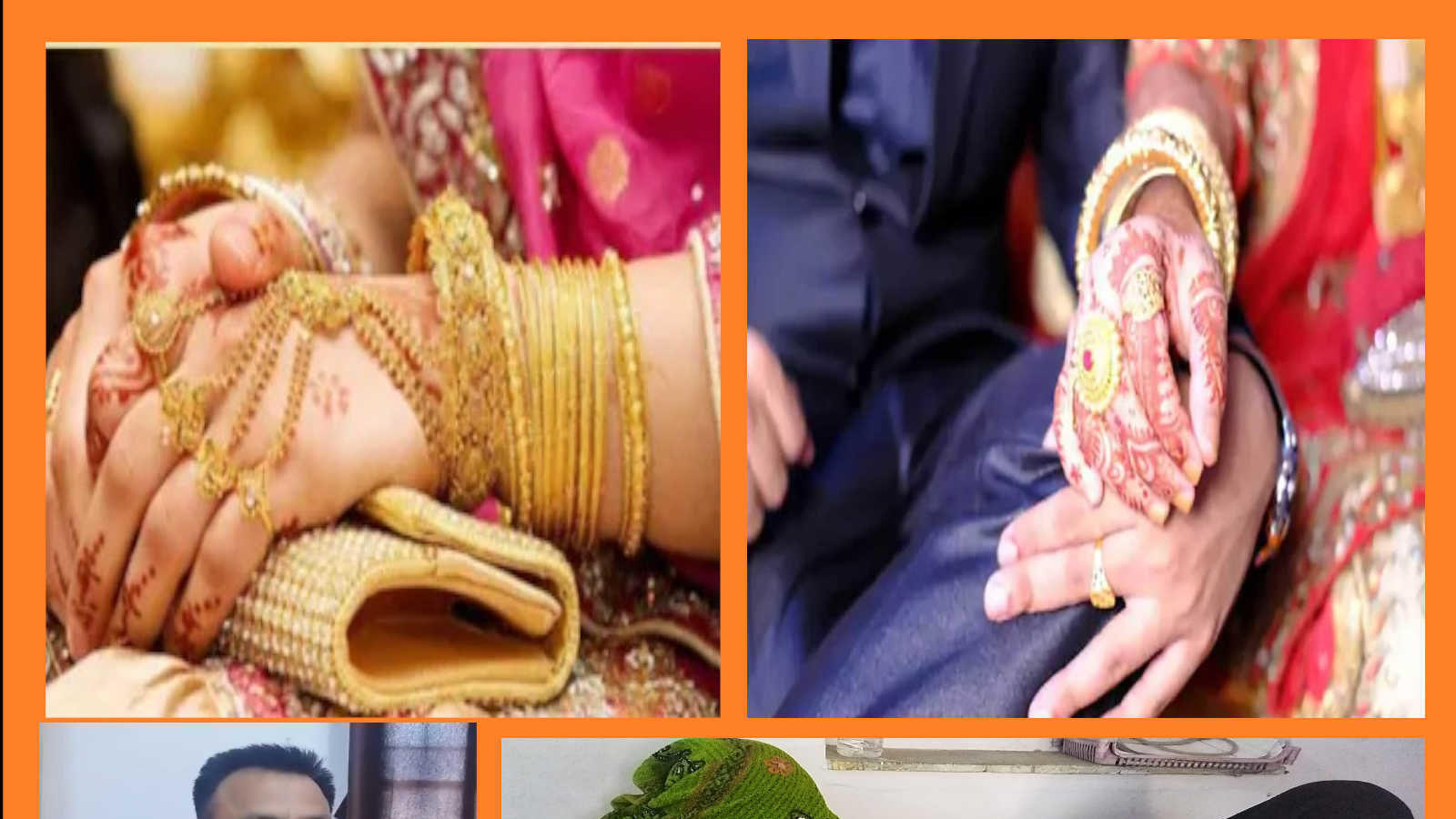 Barmer. In Barmer district located on the India-Pakistan border, the police have arrested a robbery bride and her associate. This robber bride had married a man from Barmer in the month of December last year by taking three lakh rupees. After 15 days of marriage, she was trying to escape from her husband's house. But the husband had doubts about it. On this he informed the police. The police have arrested the robber bride and her companion. Police is trying to get to the bottom of the whole matter. The police suspect that they have a whole gang and they do the work of fraud in a planned manner.
Barmer city Kotwal Ugamraj told that the marriage of Kotu Bai, resident of Punjab, was got done by Dalal Sonu and Jaswant Singh by taking 3 lakh rupees from Ummedaram, resident of Ramdevaria of Barmer. This marriage took place on 27 December. Sonu and Jaswant Singh, residents of Jalalabad, Punjab, had taken Rs 3 lakh in marriage through a broker of Barmer, Junjharam.
Husband and family were aware
After that now this bride was trying to escape. To drive it out, its associate Geeta Rani came to Barmer from Punjab. Before she could succeed in her plans, the family of Kotubai's husband Ummedaram got to know about it. They have handed over Kotubai and Geeta to the police after giving this information.
Was trying to escape to Punjab by taking the family on the bluff
According to Ummedaram's brother Bhagwanram, the touts had got his brother married by taking Rs 3 lakh. But only after 15 days, she was trying to go to Punjab by taking the family members on the bluff. When Kotubai started talking to her colleagues on the phone for a long time, the family members got suspicious. On this, they have handed over him and his companion to the police.
The robber bride is the mother of 2 children
After that, Ummedaram has lodged a case of fraud and extortion of money against three touts and the woman in Barmer Kotwali police station. The victim has now come to know that his wife is already married. She is also the mother of 2 children. When she was trying to escape, she was caught. It is not that this is the first case of a robbed bride in this area. Even before this, many such cases have come to the fore when the bride who has been bought has absconded with the money and jewels of the house.
Be the first to read breaking news in English Newsbuzz.live English | Today's latest news, live news updates, read most reliable English news website Newsbuzz.live English |
,