Rajasthan: Thieves found the secret basement of the ancient Sangaria citadel, took away the treasure!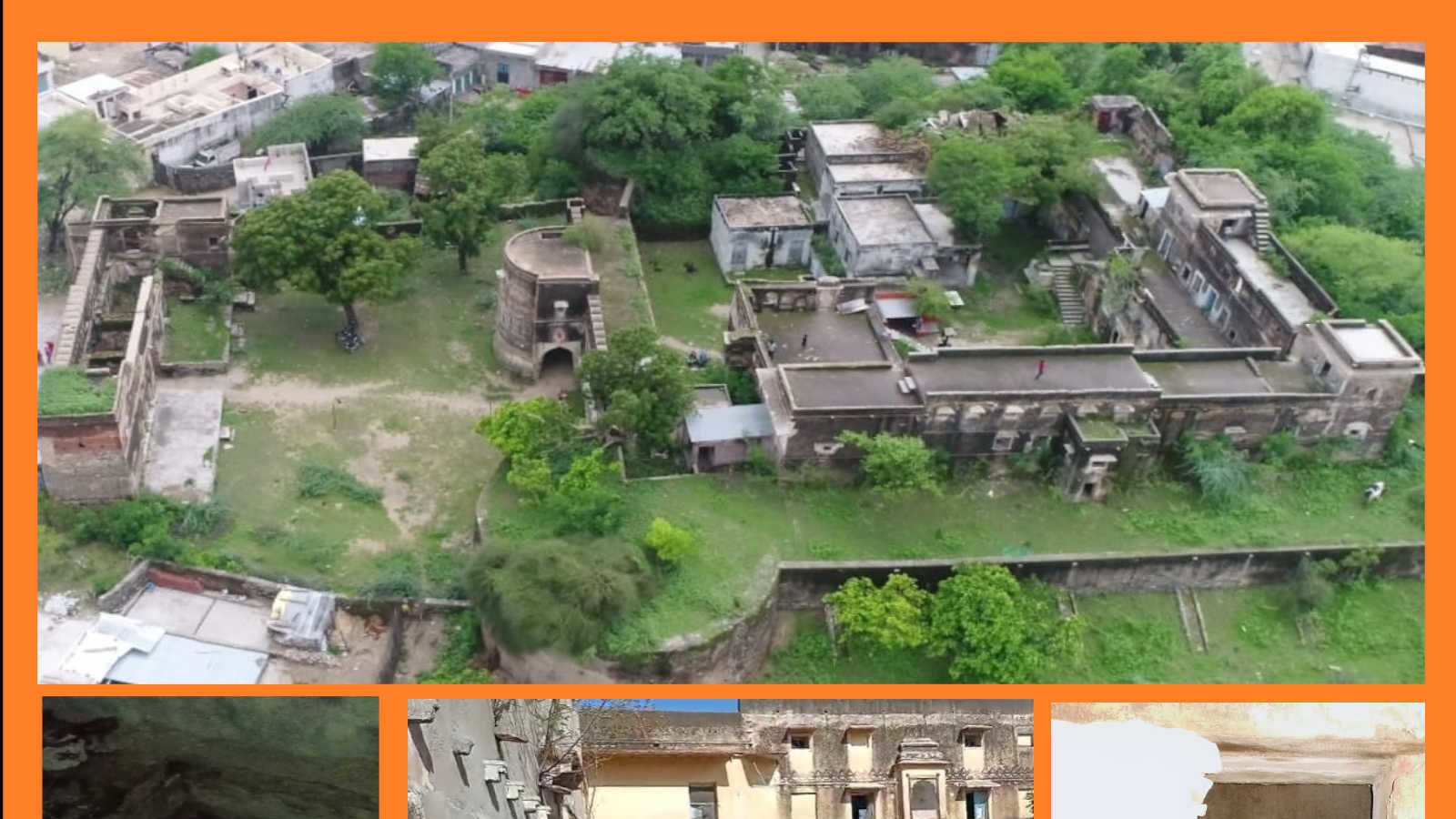 Manish Dadhich.
Bhilwara. The thieves who had entered for theft in the ancient fort located in Sangaria village of Phulia Kalan police station area of ​​Bhilwara, discovered the secret crypt there. Traces of being dragged from the basement have been found. It is not known what items have been stolen from the basement. The incident of getting a crypt in the citadel and theft in it remains a matter of discussion in the village. Earlier government schools used to run in this citadel. But four years ago this school also shifted to its new building. In such a situation, this citadel has been closed for a long time. The school principal has registered a case against unknown people. Police is investigating the case.
Villagers told that this ancient citadel is situated in the middle of the village of Sangaria. A government school was running in this fort for about 40 years. The school shifted to its new building 4 years ago outside the village. Since then this citadel is closed. The responsibility of its maintenance rests with the Department of Education. In the citadel, only morning and evening priests go to worship Jaimati Mataji.
Only priests go there to worship
According to the villagers, on Sunday morning, priest Shankarlal Sharma arrived in the fort to worship Jamati Mata. There they found the locks of the room broken. He doubted this. The priest informed the villagers about the matter. After that the villagers reached the spot. The villagers saw that the locks of the old library room were broken. The inner wall was found broken. There is a door in it.
The basement is built in the secret room
There is a secret room inside the door. There is a cellar on the surface of that secret room. Some stuff was taken out by opening it. Witnesses told that traces of some heavy goods being dragged from that basement have also been found. The villagers informed the matter to the police. Villagers have also found a bike chassis in another room. Its engine and tyre are missing.
The round of discussions going on in Sangaria
After this incident in the citadel of Sangaria town, the villagers kept coming to see him throughout the day and the round of discussions continued. If someone talked about taking out the treasure and taking it away, someone is telling it a case of damaging the ancient heritage. However, it is not known what has been stolen from the basement of the citadel. Because no one knew about him.
Be the first to read breaking news in English Newsbuzz.live English | Today's latest news, live news updates, read most reliable English news website Newsbuzz.live English |
,