Papers made to be in live-in relationship, read inside story of marriage of two girls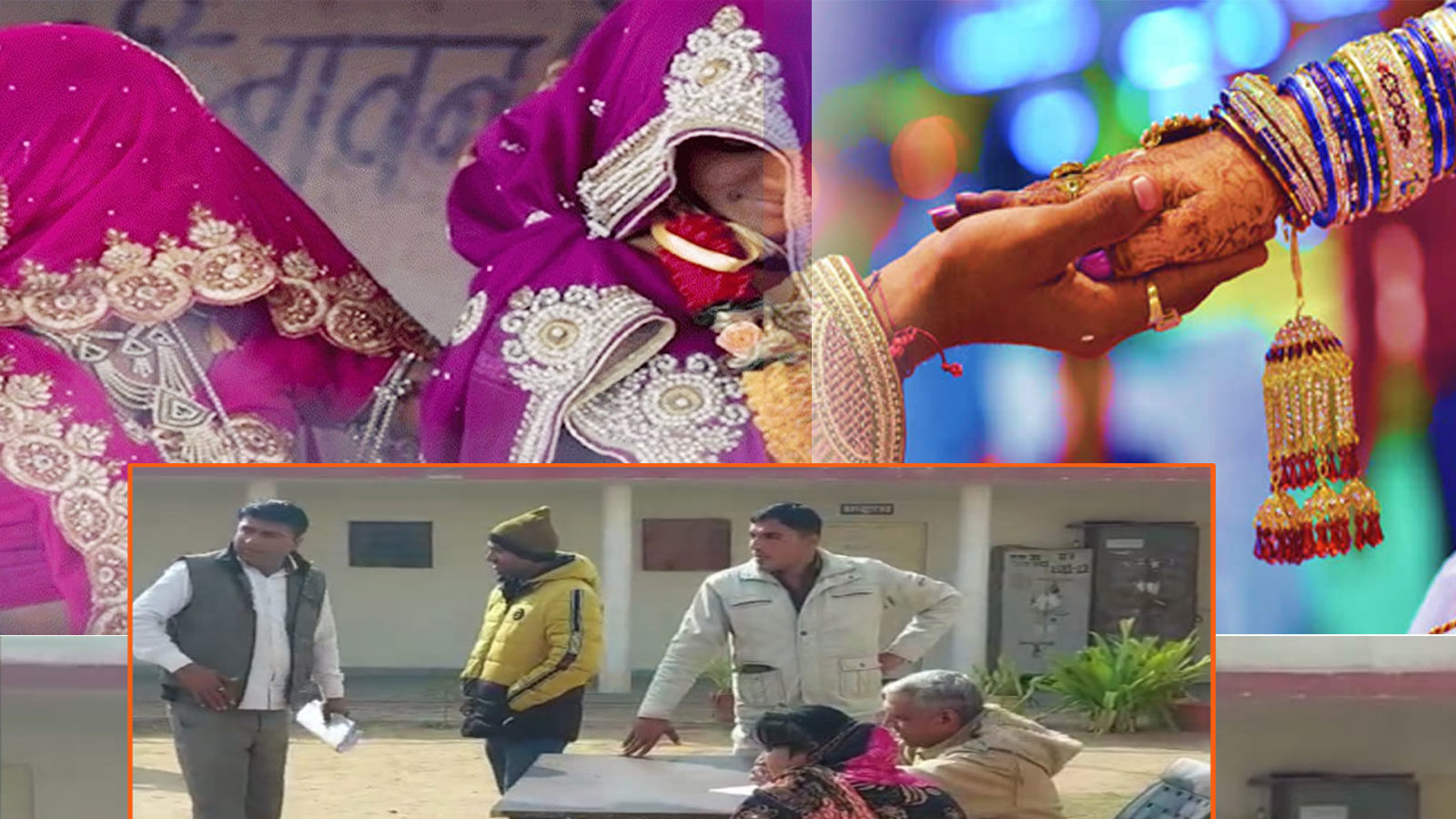 Churu. This is a new age trend against Indian culture. A 22-year-old girl came to her sister's in-law's house in Ratangarh about a year ago. Here she met her sister in law. Meetings between the two started increasing and the closeness increased so much that both of them started falling in love with each other.
After this, an 18-year-old girl from Ratangarh left her house at night and got married in Fatehabad with a 22-year-old girl from Adampur Mandi in Haryana.
Make papers to be in live in relationship
According to the police, both the girls love each other and want to be together. Both of them were explained a lot but did not agree. The ASI told that the girls have got the papers of live-in relationship made in Haryana. They do not have any marriage related documents.

The father of the girl resident of Ratangarh told that I explained my daughter a lot. But there he did not agree. My daughter was not like that at all. As far as she has come under any pressure or sorcery and has gone with him. She is the youngest among three siblings. The brother works as a laborer and the other is handicapped. Daughter has studied till class seven. The daughter has done this wrong, but what should I explain to her now? He is not ready to understand anything.
The female employee of the bank withdrew 13 lakhs from the customers' account itself, so caught
Same stubbornness will go with Haryana girl
The father told that he had made only one insistence that he would only go to Haryana with that girl. The girl's father used to do Palladari earlier. Presently does agriculture. On the other hand, the girl resident of Haryana has four siblings in which she herself is the eldest. One of its sisters is married to my nephew. After leaving home, the girl lived with a girl from Haryana for two months. On the evening of January 10, we went to Adampur in Haryana by renting a car with the police. Stayed there the whole night. Next morning went to Adampur police station. The police there intervened. Then the girl's mother got her to talk to our daughter.
Girls said that we want to live free
In a statement to the police, an 18-year-old girl from Ratangarh told that she wants to live her life with freedom. Apart from this, a 22-year-old girl from Haryana said that she and her girlfriend love each other and want to spend life together in the future. Although both their families and the police explained to her for a long time, she remained adamant on her insistence. At present, this matter is very much discussed in the district and people are giving their opinion on the matter in their own way.
Two years ago, there was a lesbian marriage in Jaisalmer too.
About two years ago, a gay marriage took place in Jaisalmer, Rajasthan, which became very popular then. A French girl and a South Indian girl married in Jaisalmer. This marriage was organized as a grand ceremony in a five star hotel. This ceremony lasted for five days. Sangeet and henna rituals also took place in this marriage ceremony. To attend this ceremony, along with the families of these two young women, many guests from the country and abroad also attended.
Be the first to read breaking news in English Newsbuzz.live English | Today's latest news, live news updates, read most reliable English news website Newsbuzz.live English |
,