Ashok Gehlot: Why Chief Minister Ashok Gehlot does not speak English? The reason given in front of the press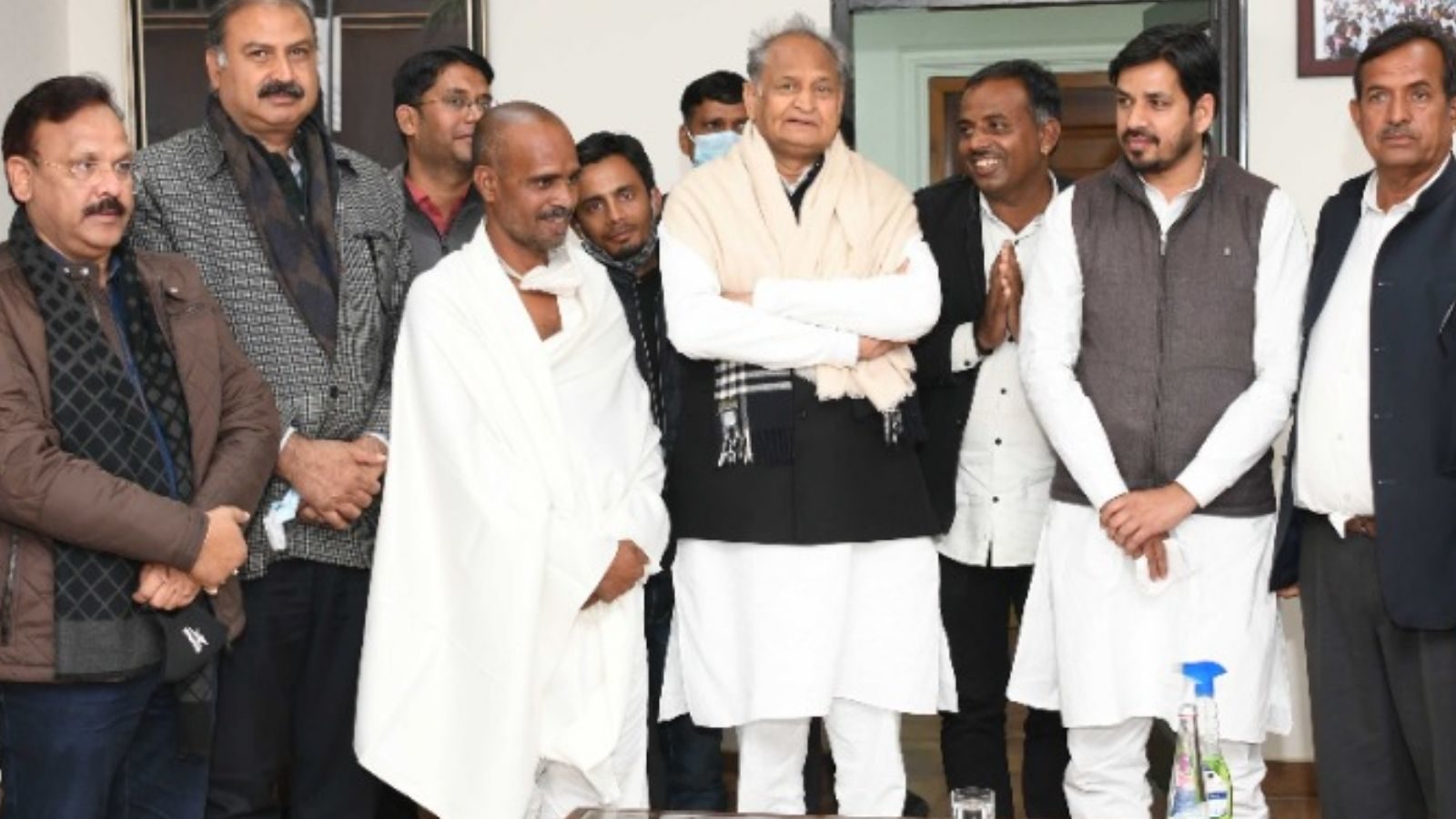 Jaipur. The people of Rajasthan interacted with the media about the achievements of their government for 3 years. Chief Minister Ashok Gehlot Criticizing the policies and attitude of the Central Government, launched a scathing attack. During this, he also shared some interesting stories related to his life. CM Gehlot said that in childhood we opposition to english did. I myself can't speak English. He further said that today English has become an international language. Now we are promoting English medium schools. In the coming 10 to 15 years, the children of the village will start speaking English.
Held at Pinkcity Press Club meet the press During the program, Ashok Gehlot attacked the central government fiercely on Monday. He alleged that the revenue collection of the states has reduced due to the impact of the Kovid epidemic and wrong policies of the Center and the Government of India needs to change its policy to make the states financially empowered. CM Gehlot said that despite all the challenges, the state government did not allow the governance to be affected and managed the corona situation well, which was praised everywhere.
There is a raid government at the center – Gehlot
CM Gehlot central government While attacking, he said that this is the government that conducts raids. Raids were also conducted to topple our government. The Chief Minister said that the Supreme Court should hear on priority in matters like Pegasus and Electoral Bonds. The Chief Minister also said that what will happen to the country if the opposition is ruined. Congress free India The creators themselves will be free. Gehlot said that despite the political pressure, he had imposed 65 percent tax on tobacco in the state. He also said that banning alcohol will not stop people from drinking.
I want to bring maximum scheme to the public
Chief Minister Ashok Gehlot flight plan Said about that I do not watch films, but recently I saw the film Padman. I want to take the flight plan as flight, this is my dream. At the same time, he further said that in order to give health benefits to the public, Chiranjeevi Scheme applied. I want to bring maximum plans and take decisions to benefit the public, there is no politics in this. The Chief Minister urged the media to take Chiranjeevi and Udaan scheme to maximum number of people. he said that corona period Despite this, the state government brought good budget and good scheme.
Be the first to read breaking news in English Newsbuzz.live English | Today's latest news, live news updates, read most reliable English news website Newsbuzz.live English |
,