Filled market woman slaps Shivraj's cabinet minister, know what happened then?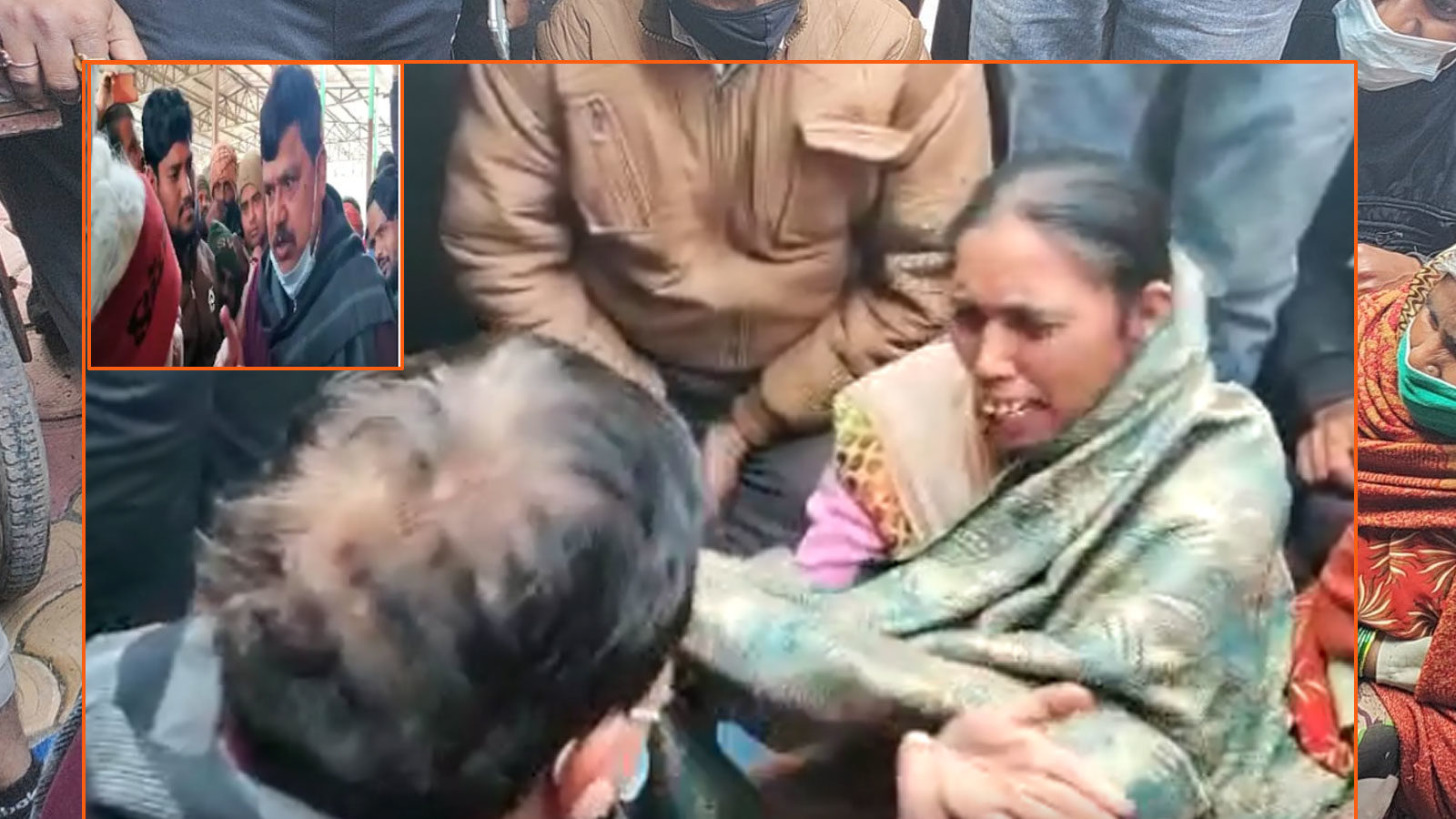 Gwalior. A strange incident happened in the vegetable market of Gwalior today. In the midst of a crowded crowd, when a vegetable seller slapped Minister Pradyuman Singh Tomar on his cheek. Some people from the crowd tried to hold the woman's hand but the minister stopped her. Read on what happened then. What was the matter?
Energy Minister Pradhuman Singh had gone to know the condition of Hazira vegetable market in Gwalior. But here he got entangled in the opposition of the shopkeepers. Most of these people were women vegetable vendors. Their shops have been removed by the administration. She was annoyed by this.
When the woman slapped the minister's cheek
The vegetable market of Hazira has been shifted to INTUC ground. Regional MLA Energy Minister Pradyuman Tomar had reached among the displaced shopkeepers to know about the new arrangement. But the shopkeepers were angry. The displeasure of Babina Bai, the woman removed from the market, erupted on Energy Minister Praduman Tomar. Babina Bai told the truth and said that she is a widow. Sitting in the old vegetable market, she was earning her bread. But the administration has beaten them up and removed them. Seeing the displeasure of the woman, Pradyumna Tomar touched her feet and said that he is like her son. If the son has made any mistake, then she can also beat him up. The minister said, first beat me up and then I will listen to you. After this, the minister himself slapped both his cheeks with the hands of the woman.
# Congress canceled its programs after the high speed of Corona, BJP also made a big change
Go happily in the new market
Pradyuman Singh explained to the shopkeepers that they should reach their new place happily. The shopkeepers will be shifted on the platforms built in the INTUC ground. To improve the traffic system, Hazira Mandi has been vacated and shifted to INTUC ground. Vegetable market is being organized.
Woman's anger evaporated due to minister's behavior
After the minister's sympathetic behavior, the anger of the lady Babina Bai vanished. He refused to beat up the minister. The minister asked all the shopkeepers of Hazira Mandi along with Babina Bai to shift to the new vegetable market. Also assured that the shopkeepers will not be discriminated against at any price.
Be the first to read breaking news in English Newsbuzz.live English | Today's latest news, live news updates, read most reliable English news website Newsbuzz.live English |
,