Corona positive told 70-year-old woman without investigation, health department did a feat here in MP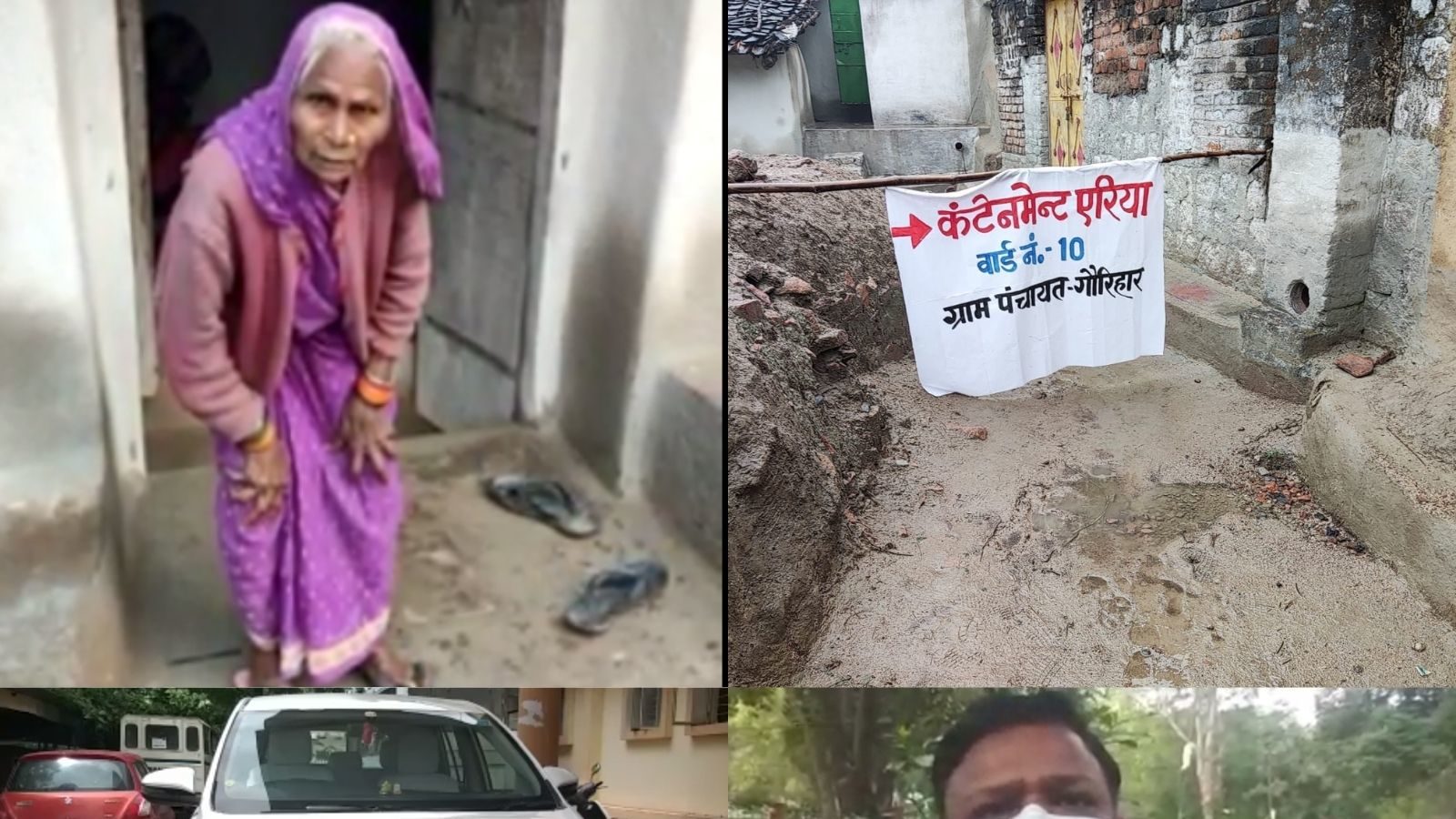 Chhatarpur. In Chhatarpur, the Health Department declared a 70-year-old elderly woman to be corona positive without investigation. Posters-barricades were put up outside the woman's house. When the family members complained about this to the CMHO, they accepted the matter of negligence and removed the poster-barricades. CMHO can also take action against careless people in this regard.
According to the information, this incident happened on January 8. The Health Department staff reached the house of 70-year-old Rampyari Patel, a resident of Gaurihar Nagar Ward 10. He told the woman that you had a corona test on January 5. His report has come and you are positive. You are being home isolated. The staff told the woman that now she would not come out of the room and would not meet any family member.
The health staff did not even listen to the woman
On the other hand, the elderly woman Rampyari kept telling the staff of the health department that she had not done any investigation. She never went to the hospital. The same thing was said by the woman's son Shivdas to the employees. Shivdas asked him that when the mother did not get the investigation done, then where did the corona report come from, and where did that positive also come from. But, this did not have any effect on his health staff. He put up a banner of the Containment Zone outside the woman's house and barricaded it with the help of bamboo.
son raised questions on health department
Here, gradually this news spread in the entire area and the matter took hold. After this the staff of Gaurihar Community Health Center again reached the woman's house after 2 days. The health workers explained to them that what has happened, now you keep calm. Saying this, he removed the barricades and posters from outside the house. At present, elderly Rampyari is completely healthy with his son and daughter-in-law. However, his son has put a question mark on the health department. They say that without going to the hospital without the mother, without getting any test done, how was it declared corona positive. If something happened to my mother in shock after hearing this news, who would be responsible for that. Chhatarpur CMHO says that this matter will be investigated seriously and action will be taken against the guilty.
Be the first to read breaking news in English Newsbuzz.live English | Today's latest news, live news updates, read most reliable English news website Newsbuzz.live English |
,