5th husband killed a woman with four husbands, said in advance – now you will sleep well with her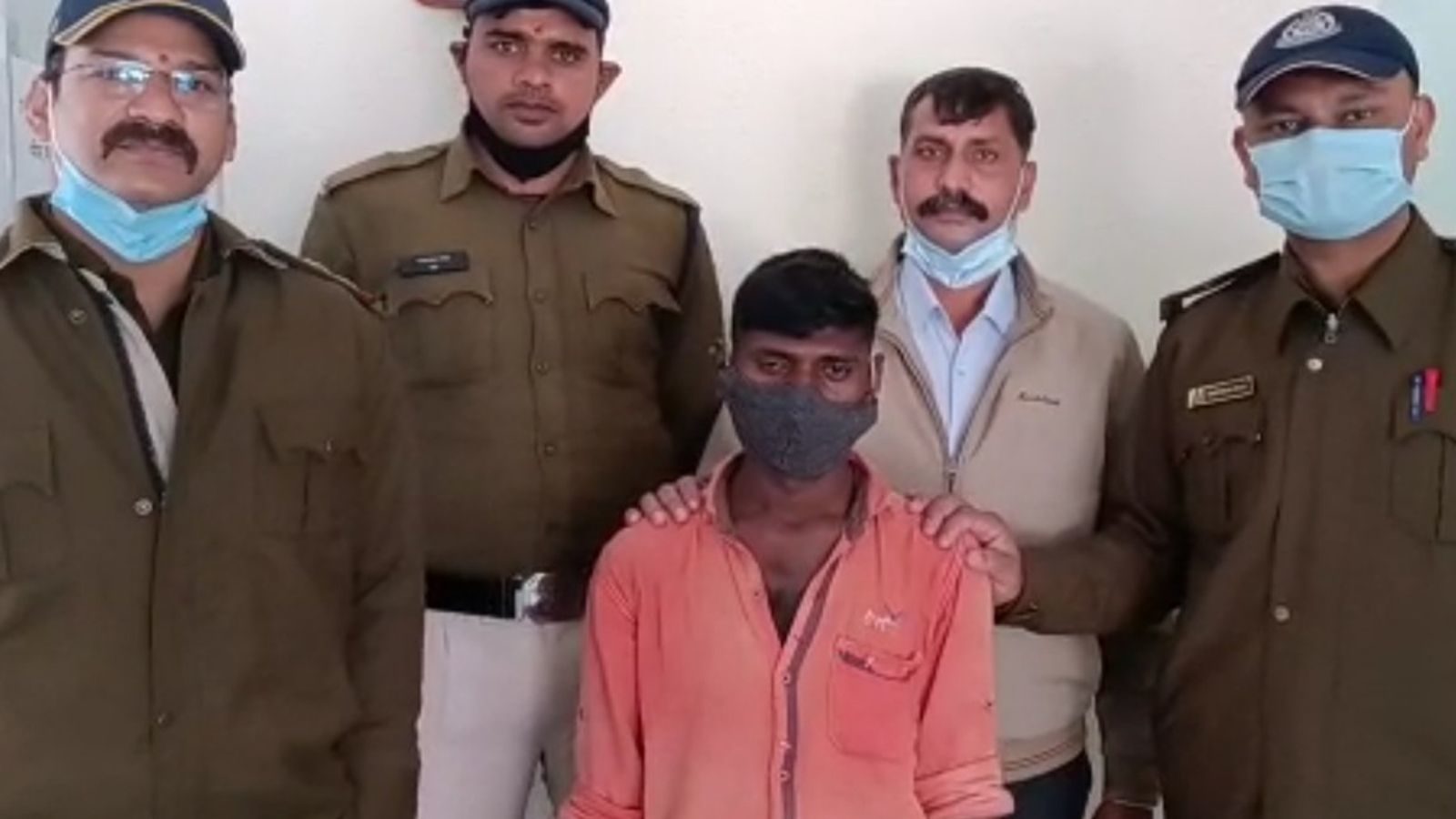 Indore. The sensational double murder that took place in Indore on January 12 was disclosed by the police on Friday. The police has arrested Kuldeep in this case. The accused had killed his wife and 11-year-old son. The woman previously had four husbands. Kuldeep was her fifth husband. Kuldeep had seen her in a suspicious condition with her ex-husband. Because of this, he got angry and carried out the murder. This family had come to Indore from Maharashtra in search of employment four days ago. Before committing the murder, the accused told the ex-husband of the deceased that now you will have a good sleep with him. You stay with him now.
It is noteworthy that the incident took place on January 12 at Ganesh Dham in Banganga police station area. The police got information that the bodies of a woman and a boy were lying in a house. Police investigation revealed that the woman's name was Sharda and the boy's name was Akash. Akash was the woman's 11-year-old son. It was learned that the woman's husband Kuldeep is absconding. Kuldeep had come to Indore from Maharashtra with his family in search of employment four days ago. The massacre also happened on the fourth day. This family was staying in the house of a person named Mangesh. Mangesh was also not at home when the incident happened. When he returned home in the evening, he came to know about the murder.
The woman's ex-husband did this planning
The police questioned Mangesh closely about this and searched his mobile. The police got an important clue from the call recording found in his mobile. After that the police started searching for the woman's husband and within 24 hours arrested him from Maharashtra. Police said that Kuldeep along with his family had come to Indore from Akola in Maharashtra in connection with employment. Mangesh had called him here with the family after making a complete plan and had stayed at his own house. Since Mangesh and the deceased Sharda had a relationship in the past, but for some time, Sharda stopped talking to Mangesh. Mangesh wanted his relationship with Sharda to be restored. That's why he made a plan.
Such was the execution of the murder
On the other hand, when everyone was staying at home, Sharda and Mangesh were seen by Kuldeep in an objectionable condition. Only then did he plan to eliminate both. According to the information, Sharda was also upset with Kuldeep for some time and wanted to get rid of him. Mangesh was also helping him in this. Kuldeep was already aware of this. Therefore, when Kuldeep saw Sharda and Akash sleeping on the evening of January 12, he could not control himself. He picked up the empty gas cylinder and attacked both of them. Then both of them slit their throats with a knife. To suppress their voice, he stuffed a cloth in the mouth of both of them.
Police got this call recording
Let me tell you, the matter between Mangesh Gawande and accused Kuldeep Dige on mobile was caught by the police. The day when this incident happened, there was a conversation between the two in Marathi at around four o'clock in the evening. When the police got it translated by a Marathi-speaking policeman, it came to know that Kuldeep was telling Mangesh- "My life was going well. Why did you call us Indore? Sharda is low, but you betrayed me. You too will die and I will also die today. The key to the room is kept on the side. Open the door, you will sleep well near him. You stay with Sharda now."
Be the first to read breaking news in English Newsbuzz.live English | Today's latest news, live news updates, read most reliable English news website Newsbuzz.live English |
,