Ranchi News: Jewelery worth 62 lakhs looted from the jewelery shop by snatching the bike from the policeman, all the criminals arrested in 72 hours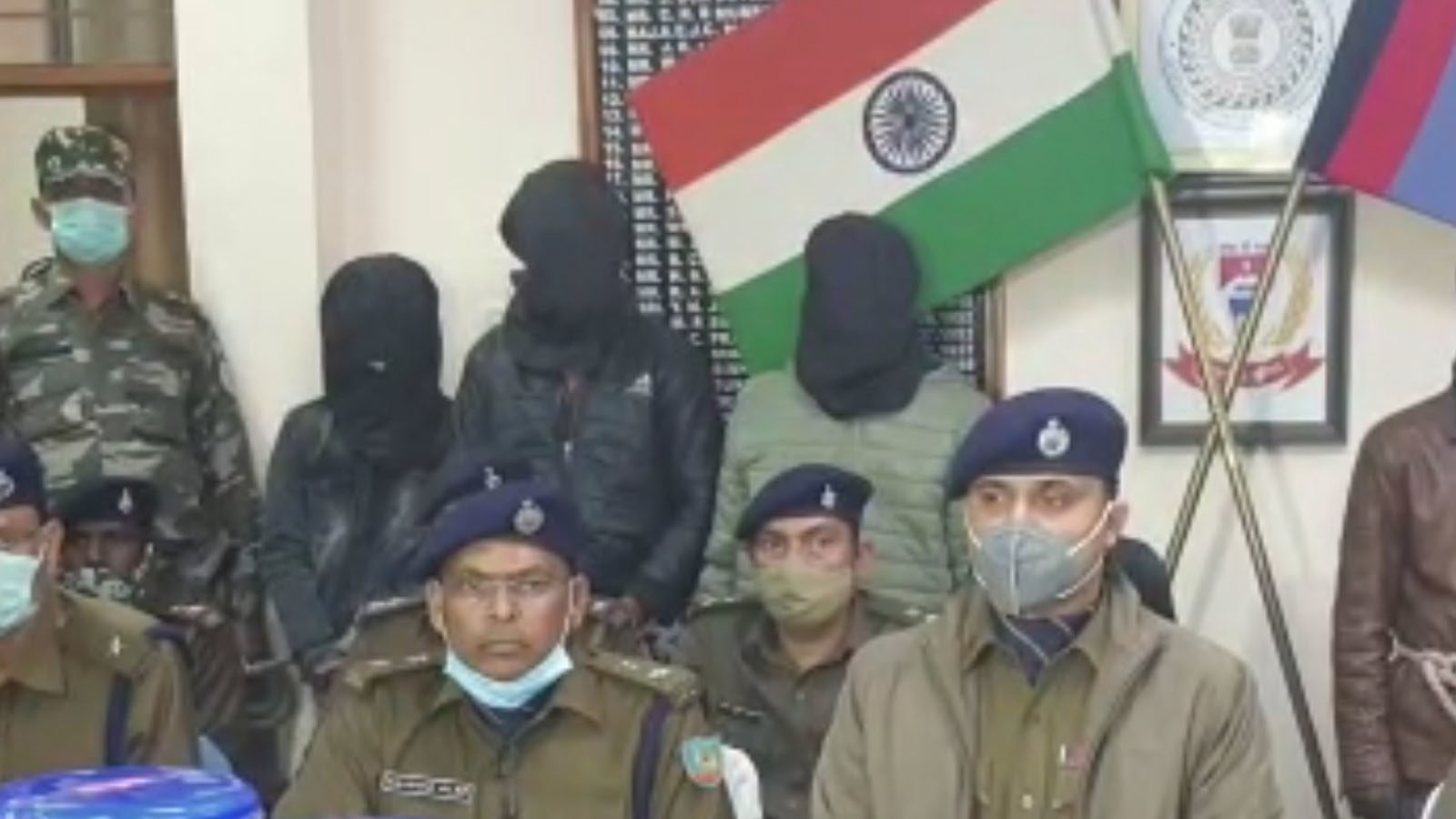 Ranchi. of Ranchi In Doranda police station area, police arrested all the 5 accused involved in these incidents while disclosing the incident of snatching from the policeman and big theft in the jewelery shop. The police recovered the stolen jewelery worth 62 lakhs and the bike that was robbed from the policeman.
In Ranchi, the morale of the criminals is so high that they are not even sparing the policemen. A similar incident occurred in Doranda area, in which the policeman was robbed of his bike by 3 criminals and then the same bike was used to carry out the theft of Sony Jewelers shop in Doranda area. Although the police busted this gang and arrested 5 thieves.
In both these incidents, a vicious criminal named Ritesh Verma is also involved, who has already been jailed in a serious case like murder. Giving information about the matter, Ranchi SSP said that after the matter of theft and snatching from the policeman came to light, the SIT was formed which was involved in the investigation of the matter and within just 72 hours these two incidents were solved. have done.
Ranchi SSP Surendra Kumar Jha told that this gang is a professional and it is their profession to carry out the incidents of crime. He told that after carrying out the crime, this gang was trying to escape, but on secret information, all were arrested by the police. The stolen jewelery was recovered from them.
The arrested accused include Ritesh Verma alias Lalu alias Ram Singh alias Devraj, Anoop Thakur, Mo Sahil Ansari alias Shubham Gupta, Mo Afroz Ansari and Mo Armaan Ansari alias Modi. The criminals had conducted a recce of the area before committing the crime. They had complete information about when the police patrol vehicle passes. How long does it take between the arrival and departure of the patrol vehicle, etc. During this time, he carried out the theft by using a gas cutter. The police have also recovered gas cutters, gas cylinders and a cargo auto near them. He used them in the theft case.
Be the first to read breaking news in English Newsbuzz.live English | Today's latest news, live news updates, read most reliable English news website Newsbuzz.live English |
,