'Rule of law' in courtroom: Man waving pistol openly, threatening to kill at sand ghat, abusing…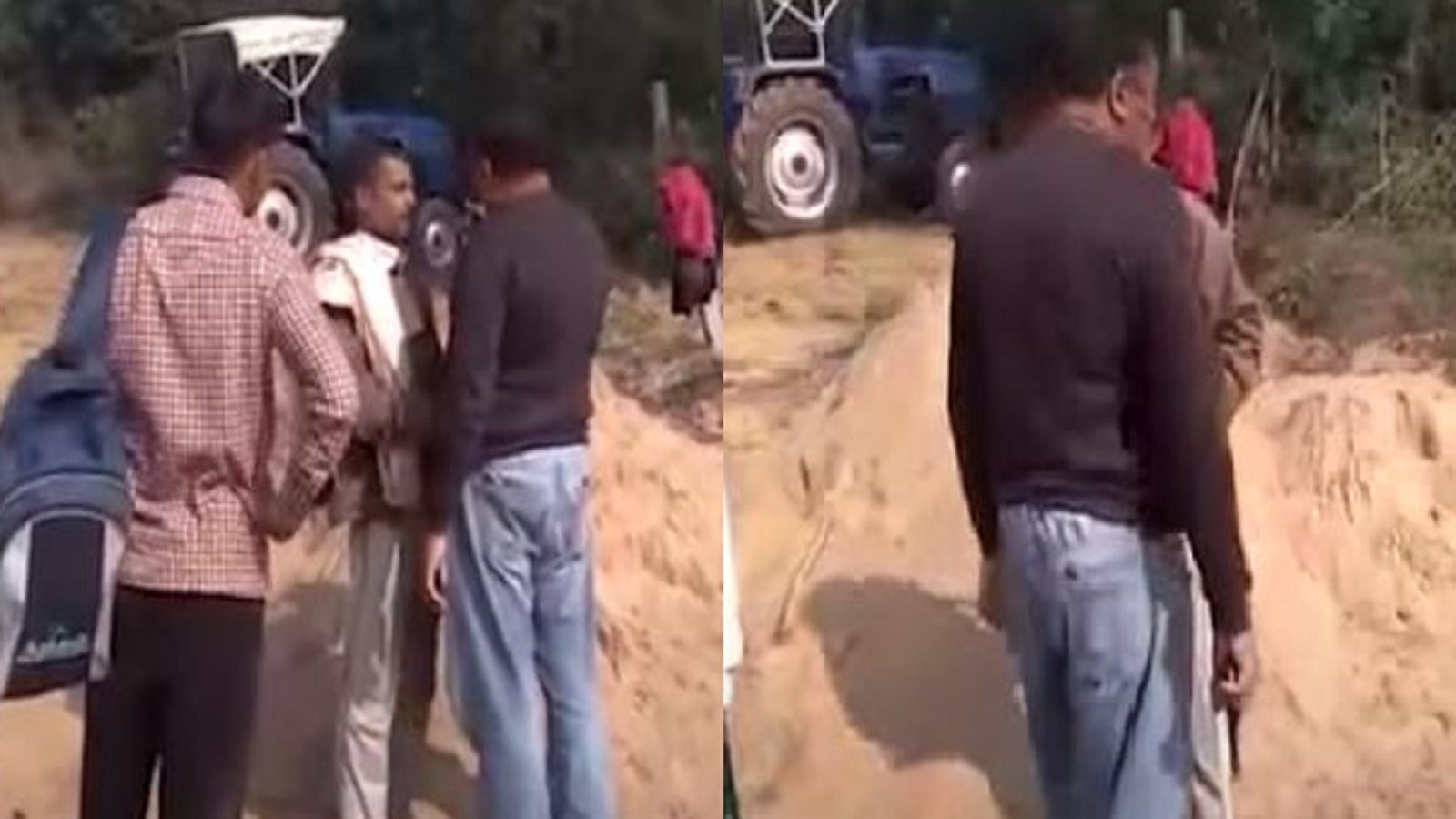 Patna. Nitish Kumar's government of Bihar claims that there is rule of law in the state and criminals are not spared. But, a video of Masodha Panchayat of Paliganj subdivision of Danapur is going viral, which shows the difference between the claims of the government and the ground reality. Actually, in this video going viral, a former chief is openly waving weapons and is seen threatening. In the video also you can see how the former chief has reached the sand ghat with a pistol and is dominating there. During this, abuses also take place.
It is evident from the video that this former chief named Sunil Kumar alias Banshidhar has arrived waving his pistol. There is also a drunkard on the spot who came forward. During this, the former chief is clearly seen threatening with weapons, although Newsbuzz.live does not confirm this viral video, but the way the pictures have come out, it is clearly visible how the sand ghats are being extorted. The game goes on and the former chief is seen openly intimidating the people by showing the pistol. The most important thing is that he is also seen roaming freely with a pistol.
It is said that the pistol which is in the hands of the former chief and it is illegal. Although the police will tell whether the police have an illegal weapon or have a license, but the way he is waving the pistol is a direct violation of the law. According to the local people, this pistol moves around illegally and intimidates and threatens people in the same way.
In this case, it is said that this video is from Thursday when the villagers blocked the illegal sand path and blocked the road in front of their farm by digging a pit. Then this former chief Sunil Kumar alias Banshidhar arrived with a weapon and started threatening the farmers. Local people also informed the police in this matter, but the police did not take any action in this matter.
Villagers say that the police did not take action because the matter is related to illegal sand mining and in this the police also gets a share of the illegal proceeds of sand mining. The headman Guddu Kumar told that the former chief always keeps threatening the villagers and keeps threatening the people by showing his pistol. We had also informed the police about this, but the police have not done anything yet.
Be the first to read breaking news in English Newsbuzz.live English | Today's latest news, live news updates, read most reliable English news website Newsbuzz.live English |
,