BJP-JDU clashed in Bihar, Tu-Tu Main-Main continues on Emperor Ashoka and liquor prohibition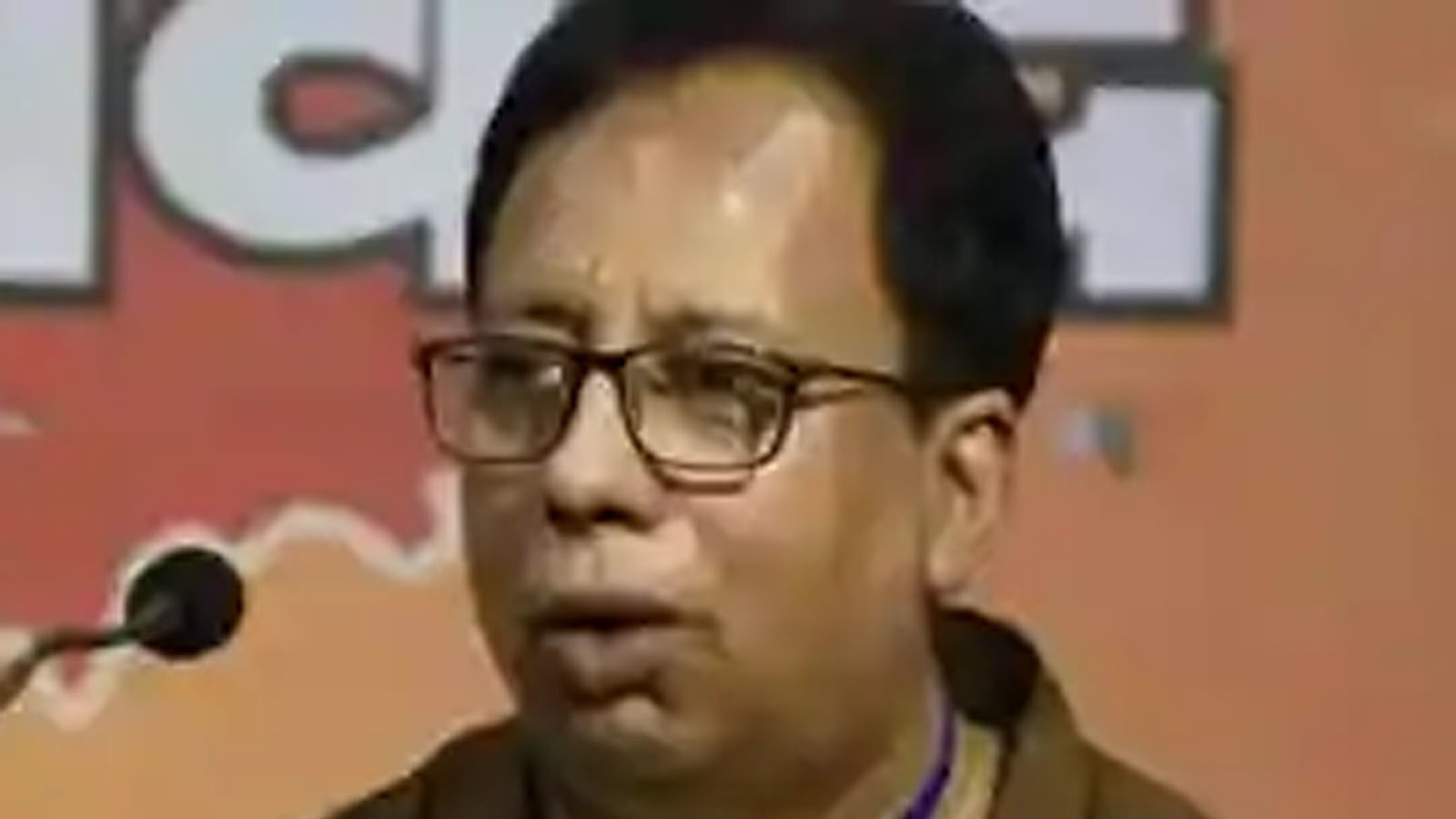 Patna. ruling party in bihar BJP-JDU Swords have been drawn in. The leaders of both the parties are trying to humiliate each other. It is said that BJP is completing the work of opposition in Bihar. State BJP President Dr. Sanjay Jaiswal is holding the front on behalf of his party. it's all by one author Emperor Ashoka Comparison with Aurangzeb has started. The dispute started from the side of JDU. JDU National President Lalan Singh and Parliamentary Board President Upendra Kushaha put the central government in the dock. Along with this, the BJP demanded to remove that litterateur from the party. After this, both the parties of the ruling party got entangled with each other.
BJP State President Dr. Sanjay Jaiswal has completely exposed the government. On raising the question of Sanjay Jaiswal, on behalf of JDU, spokesperson Abhishek Jha advised him to take a peek at Girbaan. Along with this, questions were raised on his conduct.
JDU Spokesperson had said that State BJP President Sanjay Jaiswal ji, you should introspect and take a peek in your pocket and see how many statements you have given against the NDA alliance in the last one year? If you can't remember, all the statements can be compiled and sent to you. Prohibition has been the policy of the government, but when some people died in your Lok Sabha constituency due to drinking spurious liquor, you went to express condolences and distribute money as a consolation. According to the policy of the NDA government, was this conduct of yours right or wrong?
Today BJP President Sanjay Jaiswal has exposed the prohibition of liquor of Nitish government on the pretext of JDU spokesperson. Say that the government has been given water and water. Sanjay Jaiswal has replied to JDU on his Facebook page. BJP wrote- Today I came to know that JDU spokesperson Abhishek Jha is demanding an answer from me on my departure on the death due to poisonous liquor in my Lok Sabha constituency. JDU spokesperson's question to me tells that this question is from JDU because the spokesperson keeps the party's views and not his personal.
Sanjay Jaiswal said that I should tell Abhishek Jha that I had gone to the house of the family members of the deaths due to poisonous liquor and if such an accident ever happens in my Lok Sabha constituency in future, I will go by all means and will also help financially. . If a person dies of spurious liquor, he has certainly committed a crime, but this does not save the stain of administrative failure and when I am the head of a component of this regime, it is also my failure.
A family from Delhi is going for a Darjeeling holiday and a bottle of liquor was caught in its car in Bihar and the family's car gets auctioned. I personally know at least 5 such incidents. There should be a provision of 10 years jail only for those police officers who have harmed such good social thinking of Nitish Kumar ji. If you do not understand my point, then go out of the media world and contact any common person in your panchayat. You will understand the role of prohibition and police very well.
When BJP President Sanjay Jaiswal kept the pole of good governance open, JDU spokesperson Abhishek Jha again responded to save face. JDU spokesperson said that there is no point in replying to your long discourse. You issued a statement on 12 January. On that day you had spoken about weakening the National Democratic Alliance. Even today you have issued a statement. There is so much contradiction in both the statements that this exposes your political conduct.
Be the first to read breaking news in English Newsbuzz.live English | Today's latest news, live news updates, read most reliable English news website Newsbuzz.live English |
,