Bihar: What was the caste of Emperor Ashoka? If there is a struggle in the ruling party, then the opposition kept a mysterious silence.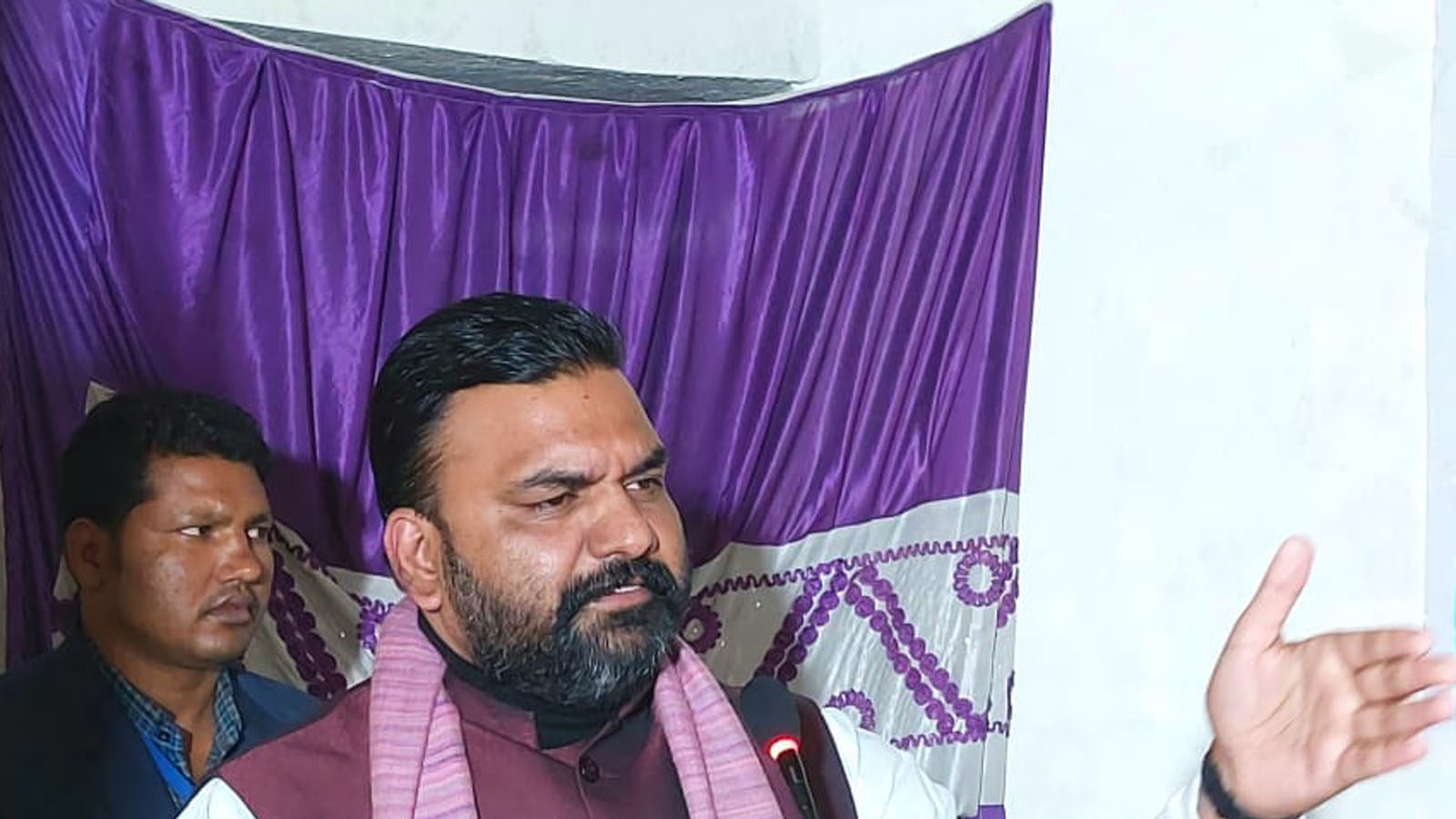 Patna. Giving a statement on Emperor Ashoka, Daya Prasad Sinha compared him to Aurangzeb. After this the politics of Bihar completely heated up. From the big leaders of Bihar to the spokesperson of BJP and JDU, Daya Prasad Sinha fired a lot of arrows on him, but other parties kept silence on this matter. Didn't make any statement, which is a bit surprising. There is also a reason for surprise that efforts were made by BJP and JDU to see Emperor Ashoka from the point of view of caste. This is the reason that there was a lot of effort from both the parties to do politics on the pretext of Emperor Ashoka and this process is still going on.
Senior journalist Arun Pandey says that in fact, caste politics in Bihar is a bitter truth and every political party is tagging a party of a particular caste. Even if on the other hand, the party of A TO Z suffices and this is the reason why when Daya Prasad Sinha gave indecent remarks about Emperor Ashoka, after that many leaders of Bihar BJP and JDU who also called Samrat Ashok a particular caste. and that caste, which is believed to be a supporter of BJP and JDU, immediately became vocal. On the other hand, be it RJD or Congress and other parties, they kept silence because they feel that the political color that BJP and JDU are trying to do on the pretext of Emperor Ashoka, other political parties are trying to make their own. Was not able to fit, that's why it was considered good to keep silence.
Senior journalist Arun Pandey also says that historians have never even mentioned his caste regarding Emperor Ashoka, yes it has been said by historians that Emperor Ashoka was a farmer, but in the politics of Bihar, BJP and JDU have called Emperor Ashoka. Telling a particular caste has a lot of politics. That is why the emperor is also aggressive about Ashoka.
In fact, the opposition parties also kept silence because on the pretext of Emperor Ashoka, the big leaders of JDU and BJP were making aggressive statements against each other and are still doing so. Perhaps they are enjoying listening to the mutual tu-tu main-main going on in the NDA. This can also be understood from the statement of RJD spokesperson Shakti Yadav.
Shakti Yadav says that Emperor Ashoka was the Chakravarti emperor of India. No one has the right to disrespect them. But the way the people of JDU and BJP are playing the game of wrestling with each other, the people of Bihar are also understanding it. RJD never does such dirty politics.
On the other hand, Congress MLC Premchandra Mishra says that parties like JDU and BJP have been doing caste politics, but the way BJP and JDU leaders are making rhetoric about emperor like Emperor Ashoka and there is a need to tie Emperor Ashoka in the bond of caste. Trying to do such hateful politics and rhetoric can never be done by a party like Congress. Yes, action must be taken against those who have spoken abusively about Emperor Ashoka.
Be the first to read breaking news in English Newsbuzz.live English | Today's latest news, live news updates, read most reliable English news website Newsbuzz.live English |
,