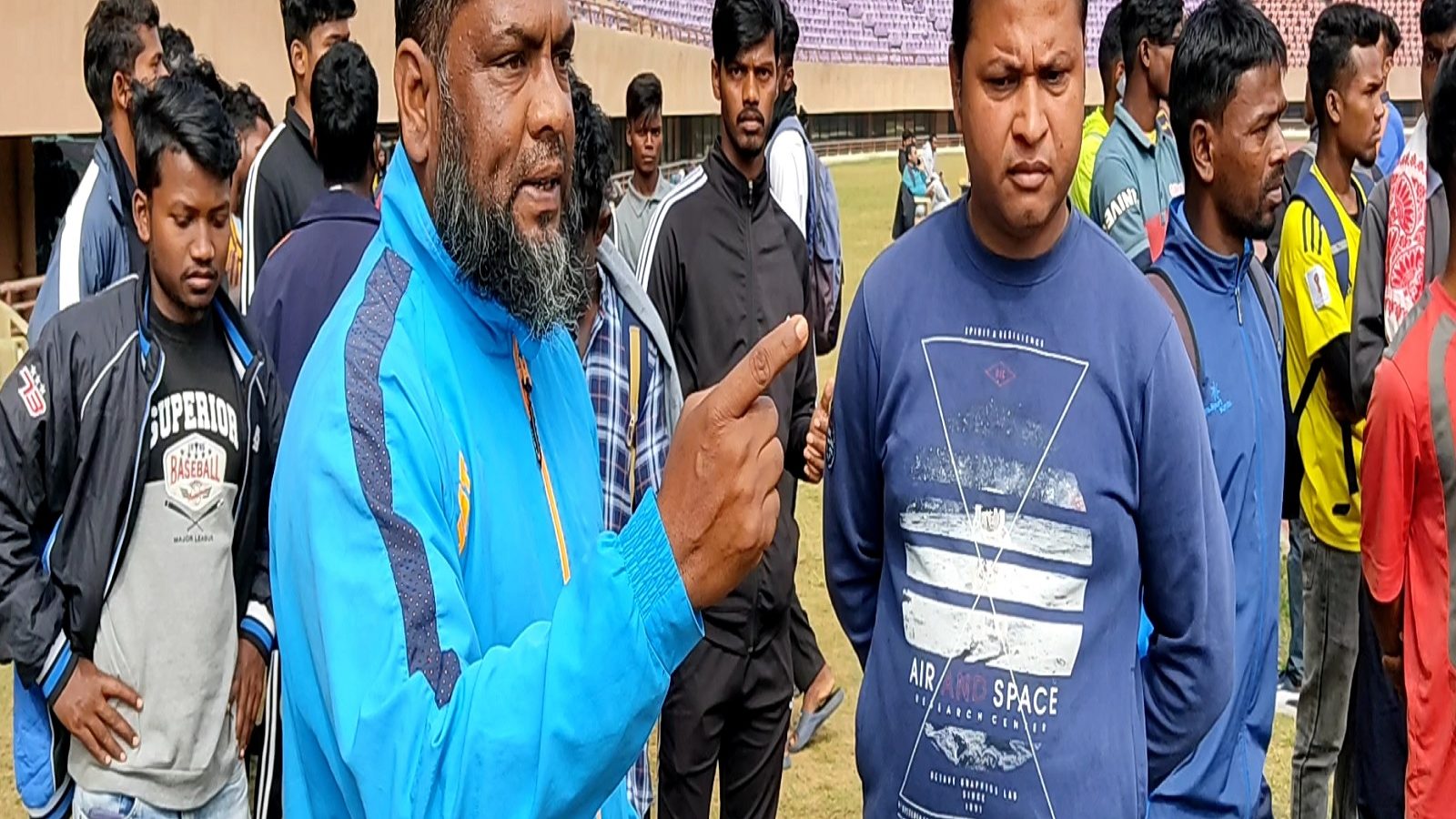 Ranchi. There was a lot of uproar during the trial organized for the Santosh Trophy in Khelgaon, Ranchi, the capital of Jharkhand. The players who did not get a chance to appear in the trial, stood near the ground and expressed their protest. The players allege that players from other states are getting a chance to participate in the trial, so most of the outside players will get a chance to join the Jharkhand team.
In fact, in the list sent to AIFF, a list of 22-22 players has been handed over by the president and secretary of Jharkhand Football Association. It is being told that most of the players in the list sent by Secretary Ghulam Rabbani are from other states, due to which the local players did not get a chance to appear in the trials.
Players from other states were seen giving trials
Most of the players from other states including Manipur were involved in the trial. It is being told that some players play from Tata Football Academy and Bokaro in this. Senior player Jitendra Minj, who lives in Ranchi, said that they had received information that there would be an open trial of Santosh Trophy on November 25 at Khelgaon in Ranchi, in which players from all over the state can participate. Players who have played district leagues can be included in this. Also, the players participating in the trials should be registered with the CRS. Minz told that they are not being allowed to participate in the trials when they reach the sports village here.
PHOTOS: The skeleton of Rahul, missing from Jamshedpur Mango, was found after 116 days, his head was crushed with a stone
Association's fault, players are suffering
If the officials are to be believed, then two separate lists of 22-22 players who have been handed over to them from the association, the same players are being allowed to appear in the trial. However, on the condition of anonymity, an official clearly said that the local players are forced to bear the brunt of the association's mistake. Roshan, the coach of a club, said that the secretary Ghulam Rabbani is openly mocking the players. He has accused the secretary of getting the names of the players included in the list by taking money.
Uproar footballers thrown out of the stadium
On the one hand, the local players kept on creating ruckus in the field against the trial and on the other hand the trial continued in the presence of the police administration. As the commotion escalated, the number of security forces was increased. The local footballer who created a ruckus was thrown out of the stadium.
Read Hindi News see more online Live TV News18 Hindi website. Know related to country and abroad and your state, Bollywood, sports world, business News in Hindi. Us Facebook, Twitter, Instagram And Telegram Follow on.
Tags: Football 2021, Jharkhand news, Ranchi News
,