Rituraj Gaikwad will take over the captaincy, got a big responsibility in Vijay Hazare Trophy before IPL-2022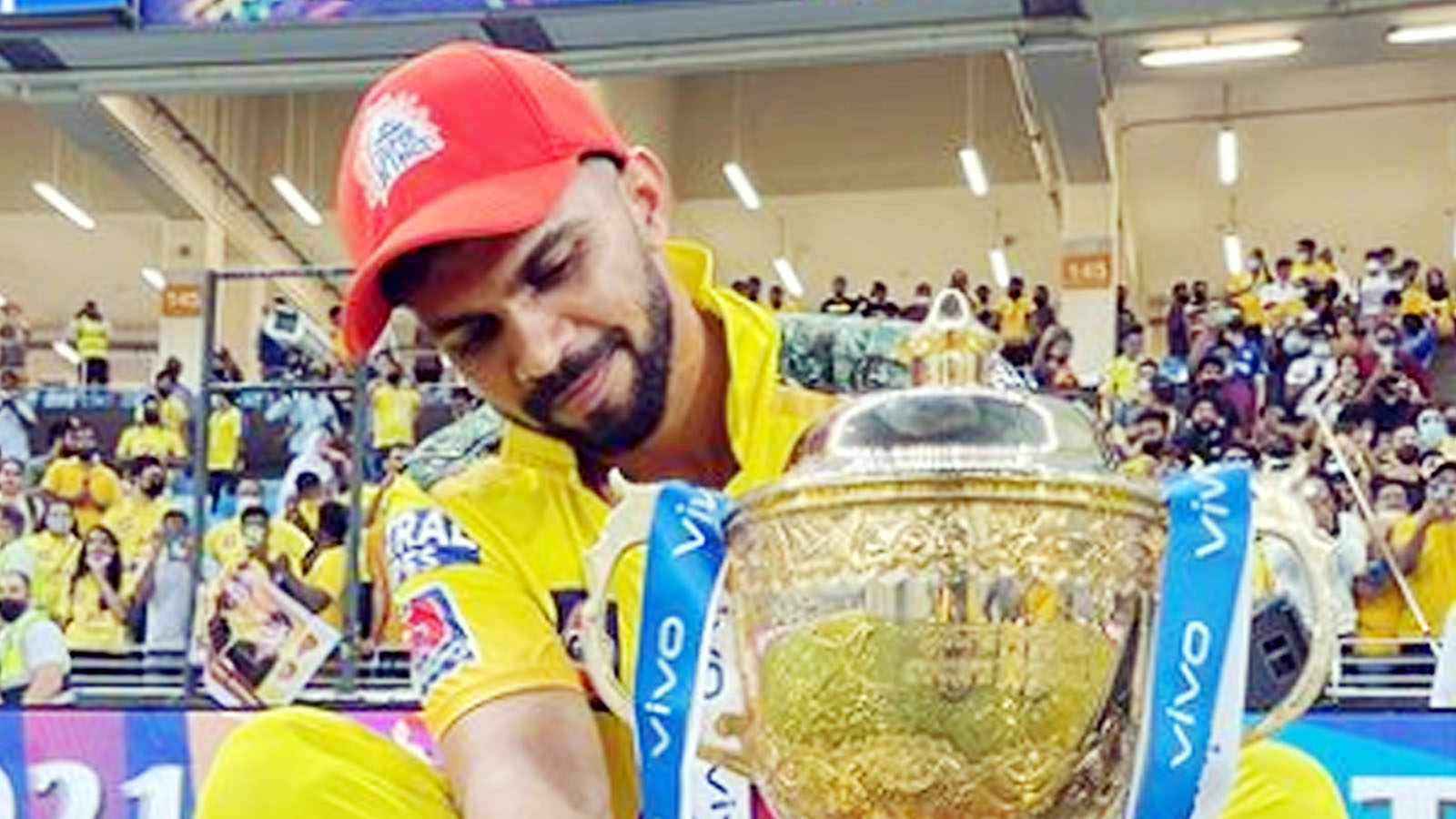 Mumbai. opener Rituraj Gaikwad (Ruturaj Gaikwad) Vijay Hazare Trophy will take on a new responsibility in the national one-day cricket tournament starting on Wednesday. Rituraj will take over the captaincy of the 20-member Maharashtra team in this tournament. 24-year-old Rituraj represents Chennai Super Kings in the Indian Premier League (IPL). The special thing is that he has also been retained by this franchise for the next season.
Now the Maharashtra State Selection Committee Rituraj Gaikwad Has expressed confidence in him and entrusted him with the captaincy of the team. Rahul Tripathi (Rahul Tripathi) has been appointed as the vice-captain of the team. Maharashtra team Vijay Hazare Trophy Tournament K is in Group-D, whose matches will be played in Rajkot. There are also teams from Madhya Pradesh, Chhattisgarh, Kerala, Uttarakhand and Chandigarh in this group. Maharashtra will play its first match against Madhya Pradesh on Wednesday.
See also, Dhoni made his first Test century, announced his retirement, Team India was surprised
Rituraj has been retained for Rs 6 crore before the next season of IPL. The special thing is that the captain Mahendra Singh Dhoni Along with (MS Dhoni), he is among the 4 players who have been retained. Apart from them, Ravindra Jadeja and Moeen Ali have also been retained. Rituraj also recently made his international debut in T20 against Sri Lanka.
The team is as follows-
Rituraj Gaikwad (Captain), Rahul Tripathi (Vice-Captain), Yash Nahar, Naushad Sheikh, Azim Qazi, Ankit Bavane, Shamshujama Qazi, Mukesh Chaudhary, Pradeep Dadhe, Manoj Ingle, Asha Palkar, Divyang Hinganekar, Jagdish Jope, Swapnil Fulpagar, Avadhoot Dandekar, Taranjit Singh Dhillon, Siddhesh Veer, Yash Kshirsagar, Pawan Shah and Dhanraj Pardeshi.
Read English News see more online Live Newsbuzz.live English website. Know related to country and abroad and your state, Bollywood, sports world, business News in English. Us Facebook, Twitter, Instagram and Telegram Follow on.
Tags: Chennai super kings, Cricket news, IPL 2022, Rahul Tripathi, Ruturaj Gaikwad, Vijay hazare trophy
,