What's new in Virat Kohli's decision to step down from Test captaincy? Series can be made on OTT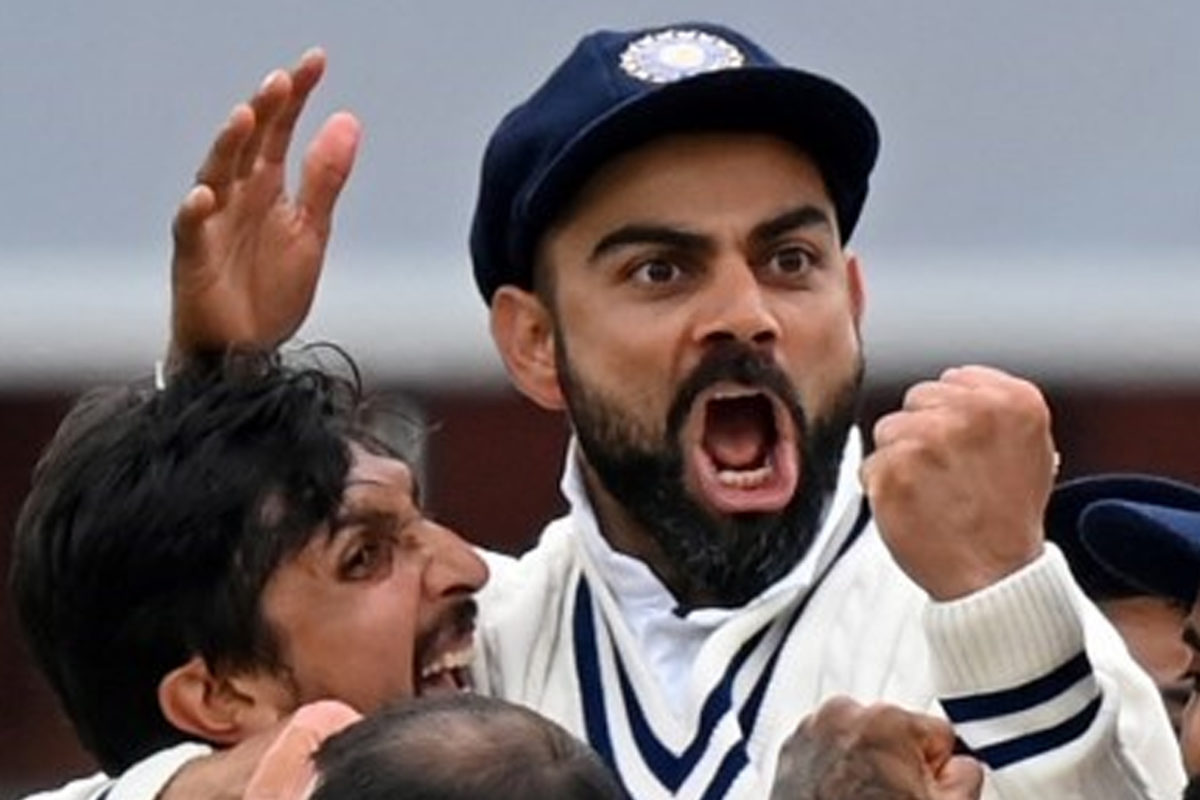 Now the Virat Kohli era in Indian cricket has come to an end. Way to say goodbye to test cricket Virat Kohli (Virat Kohli) to a large extent the former captain and his hero Mahendra Singh Dhoni (MS Dhoni) remained the same. Dhoni abruptly left the captaincy after the series loss on Australia tour in 2014, then almost 7 years later, after losing the series in South Africa, Kohli took almost the same decision but, the reality is that Kohli decided his fate by the Indian selectors. Or not left in the hands of Sourav Ganguly.
Our readers were already aware of this when this writer pointed to such a decision after the loss before the Cape Town Test. ,Click here to read article) A win in the Test series in South Africa could have been the only thing that could have given Kohli's Test captaincy a lifeline of at least one year.
See also, Mahendra Singh Dhoni and Ravi Shastri's name written after Virat Kohli quits Test captaincy
Kohli has neither a Test series win in New Zealand nor in England. In Australia, he won only one important Test series. That is, in SENA (SOUTH AFRICA, ENGLAND, NEW ZEALAND, AUSTRALIA) countries, they were able to achieve success in only one country. In the 24 Tests played in these four countries, Kohli could win only 7 while losing twice that i.e. 14 matches. His win percentage was less than 30. At the same time, in the rest of the countries, Kohli won 40 matches as captain and lost 17 and his win percentage was close to 60.
This difference in statistics clearly shows that even though Kohli's figures as a Test captain are much better than Sourav Ganguly and Dhoni, he did not have much to show if he was evaluated in the right way. The Test series in Australia was won by even a non-regular captain like Ajikya Rahane against a better Australian team on the back of a very weak looking Indian team.
So does this mean that Kohli was simply ordinary as a Test captain? off course not. If the figures tell the story of Kohli's success incomplete, then his failure can also be seen exaggerated, argument can be made. But, the legacy of a captain in cricket is not just a matter of cold numbers. As a leader, how was your impact in the game, it also means a lot.
There can hardly be any two opinions in the matter that Kohli gave the mantra to Team India to land on foreign soil with the intention of winning every match. He could not win every match, it was a different thing but landing with 5 bowlers in every match was Kohli's biggest identity. Kohli told the world that India does not hesitate to take the risk of defeat to win a Test match. Kohli had to pay the price for this approach in South Africa, where he could probably have stopped this formula and landed with 7 batsmen. But, it is Kohli's stubbornness that made him such a giant in cricket.
Click here to read Virat Kohli's full post in English
Virat knew that once he had made a mistake in not leaving the captaincy at the right time and he did not want to repeat this mistake again. Kohli had seen how the ODI captaincy was ruthlessly snatched from his hands and the same thing could have happened to his Test captaincy before returning from South Africa. In such a situation, it is better that BCCI should use its social media instead of informing the world through press releases.
Many people will definitely question that this decision of Kohli was very emotional and hasty. But, Kohli has always been an emotional character. Whether right or wrong, you can always argue on their decision, but there have always been two opinions in the matter that you are hesitant in taking decisions. You can call it a hasty decision because the team is still in South Africa and they have to play ODI series as well. But, the other side of the coin is also that if Kohli had not shown this haste, then perhaps the BCCI would have made his leave the same as he did from one-day cricket. If Kohli had won the Test series, he certainly would not have made such a decision.
One more thing on the go, which probably many people have not noticed. The way Kohli emotionally mentioned former captain Dhoni, it speaks many things in itself. It cannot be called a mere coincidence that when Kohli started showing his captaincy intentions and ambitions, he always considered Sourav Ganguly as his role model. He liked Ganguly's aggression and passion to win on foreign pitches but did not name the board president when it came to saying thank you. But, at the moment all these things are only part of half the story.
We all will have to wait when Kohli announces his retirement as a player and breaks his silence on the matter. In a way, there will already be a lot of interest from publishers around the world for the autobiography of Virat Kohli and why only the book, maybe even a film on the whole incident! If not a film, then at least an interesting and huge series can be made on any OTT platform!
(Disclaimer: These are the personal views of the author. The author himself is responsible for the correctness / accuracy of any information given in the article. Newsbuzz.liveEnglish is not responsible in any way for this)
about blogger
Vimal Kumar
Vimal Kumar, former Sports Editor of Newsbuzz.live India, has been in sports journalism for nearly two decades. Vimal, who is active on social media (Twitter, Facebook, Instagram) as @Vimalwa, has also covered 4 Cricket World Cup and Rio Olympics.
read more
,