India vs South Africa, 3rd Test Live Updates: If Kohli-Pujara survive on the third day, India will get a historic win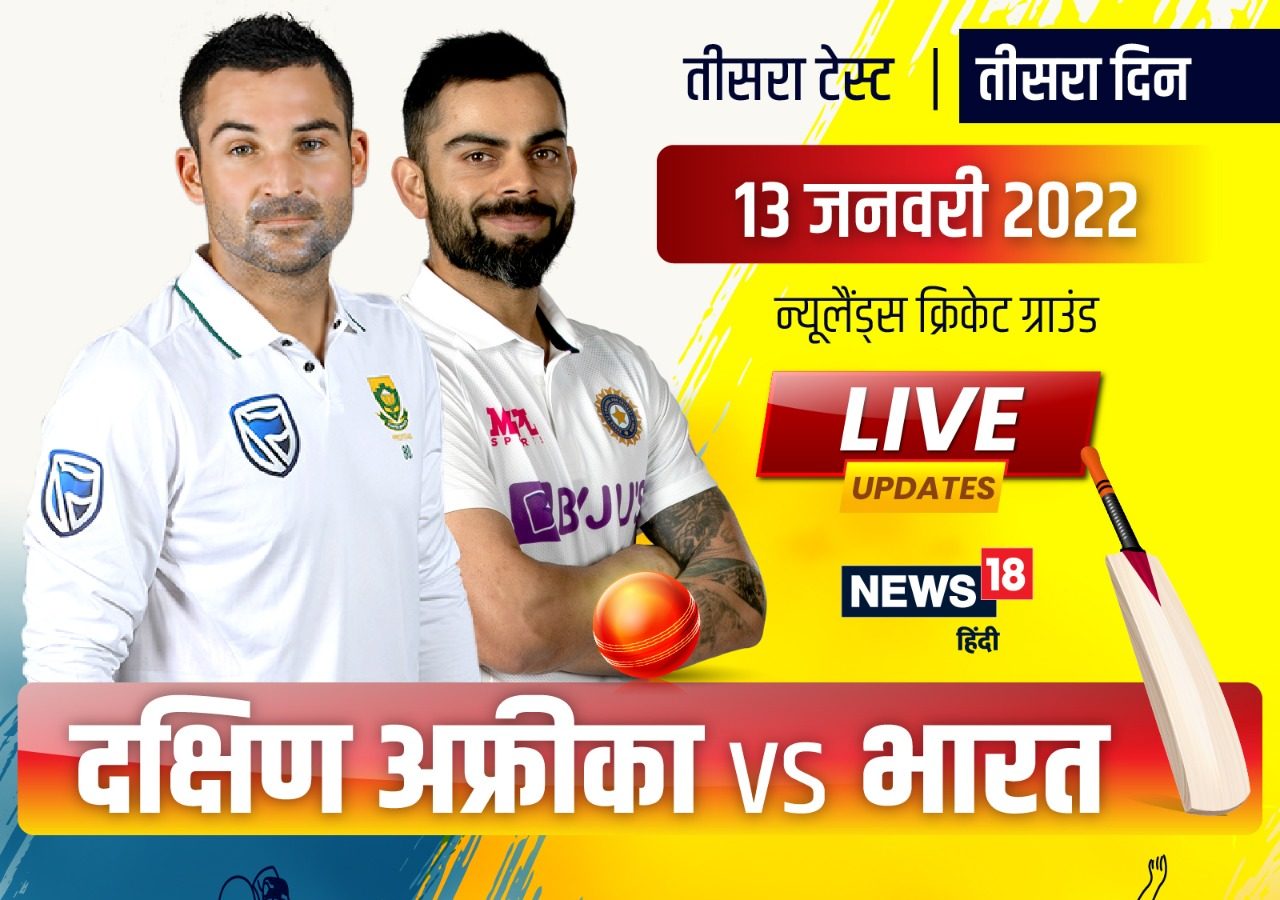 India vs South Africa, 3rd Test Live Updates Day 3: India and South Africa (Ind vs SA Live Score) The last match of the three-Test series is being played in Cape Town. Jasprit Bumrah on the second day (Jasprit Bumrah) India made a strong comeback on the strength of Now Virat Kohli is responsible for winning the match (Virat Kohli) and Cheteshwar Pujara (Cheteshwar Pujara) has come on his shoulders. Thanks to Bumrah's killer bowling, India bundled out South Africa for 210 runs. By the end of the second day's play, India had scored 57 runs for two wickets. team india (Ind vs SA 3rd Test) He has a lead of 70 runs with him. Captain Virat Kohli is playing 14 and Cheteshwar Pujara is scoring nine runs. Both will be responsible for giving a good score to India by playing big innings on the third day today.
Virat Kohli scored the highest 79 runs in the first innings as well. At the same time, Pujara also contributed 43 runs. Virat Kohli has a tremendous record on South African soil. Apart from this, Kohli-Pujara have a golden opportunity to end the century drought on the third day. Pujara has not scored a hundred in international cricket for three years while Kohli has not scored a hundred in two years. Four years ago, Indian bowlers bundled out South Africa for 130 in their second innings. The target of 300-plus for South Africa in the fourth innings will not be easy at all. The African team could not score 250 plus against India in this series so far. In such a situation, India's victory will depend on the Pujara-Kohli pair.
In the second innings, Team India again lost the wickets of both the openers. Bumrah took five wickets for 42 runs in 23.3 overs and took five wickets in an innings for the 7th time. Mohammed Shami and Umesh Yadav also took two wickets each. Mayank Agarwal (7) and KL Rahul (10) were dismissed cheaply in the second innings.
Virat Kohli made precise changes in the bowling on the second day and completed 100 catches in Test cricket with two catches at slips. On the ball of Umesh Yadav, he took the catch of Rasi van der Dussen at second slip. By the way, the credit for returning India to the match goes to Mohammed Shami. Shami gave two consecutive blows to the hosts by dismissing Temba Bavuma (28) and Kyle Verenne (0) in the 56th over. Bavuma's catch was caught by Kohli while Verenne caught Rishabh Pant.
,