UP Chunav 2022: 10 women have also got tickets in the first list of BJP, know why these candidates are special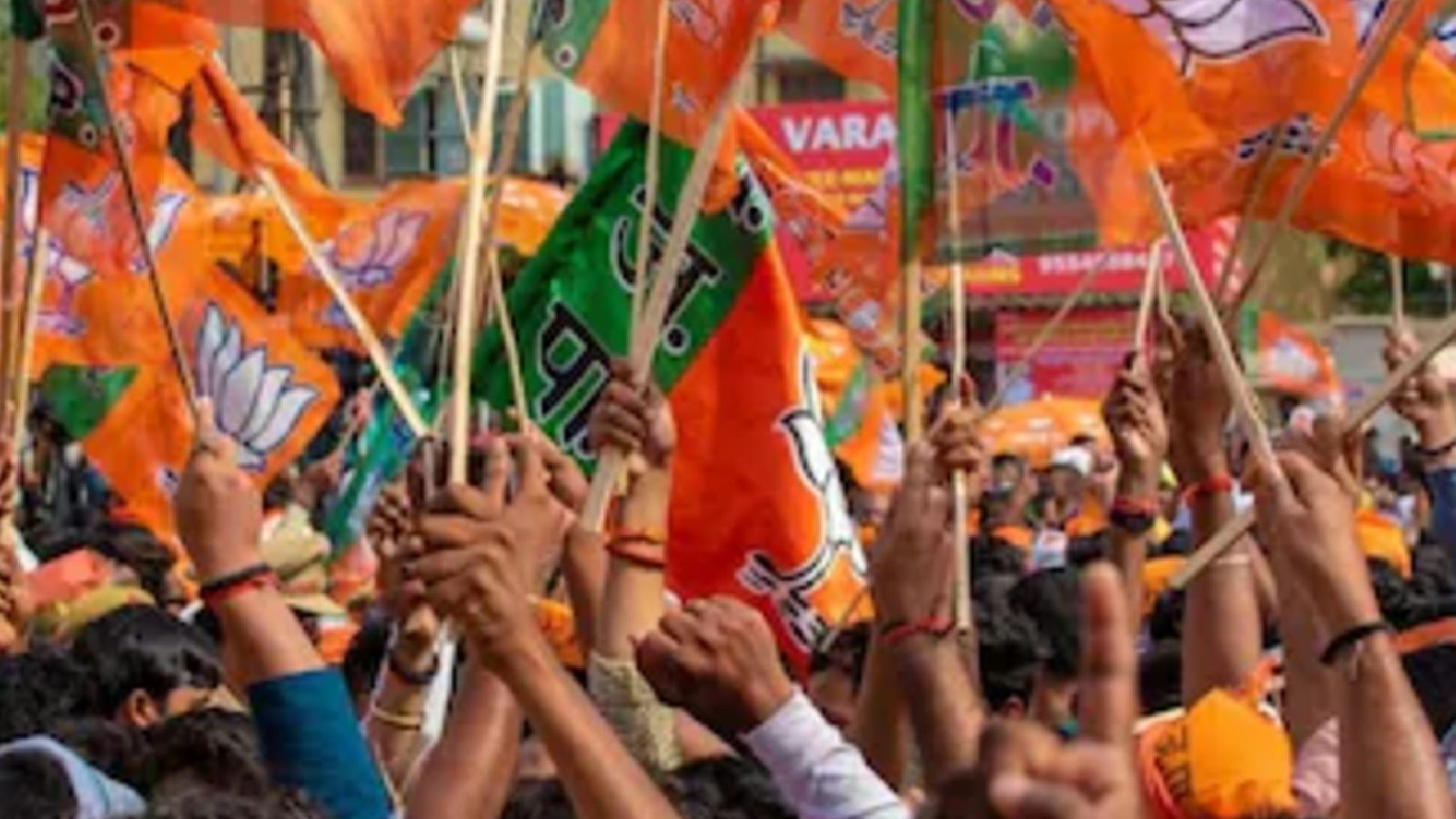 UP Chunav 2022: 10 women have also got tickets in the first list of BJP, know why these candidates are special
UP Assembly Elections 2022: This time BJP is entering the fray with a new strategy. BJP leaders are confident that their party will once again occupy the power of the state. With this expectation, the BJP released the first list of candidates on Saturday. In this, 10 women have also been given tickets along with other leaders. Let us know about those 10 special women whom BJP has made its candidate. (Text: Neha Chauhan)
Mriganka Singh Sh. She is the daughter of Hukum Singh. Last time she was not given ticket by BJP, due to which she was very angry. Hukum Singh had won the seat of MLA seven times from this seat. Along with this, he was also elected MP once. After his death, Mriganka Singh has taken over his political legacy. Due to Mriganka's loss in the elections twice, the party did not trust her, but this time she has been given a ticket. She has been working in this area at the grassroots level for some time now, so her upper hand looks a bit heavy from here.
This time BJP has given ticket to Sapna Kashyap, wife of late state minister Vijay Kashyap. Vijay Kashyapar died during the Corona period, after which Sapna was made a member in the Uttar Pradesh Backward Classes Commission. The Charthawal seat of Muzaffarnagar has the highest number of voters from Muslim, Chamar, Kashyap, Jat and Thakur castes. This is the reason why BJP has fielded Sapna considering the caste equation.
Baby Rani Maurya, who is contesting as a BJP candidate from Agra Rural, has been the Governor of Uttarakhand. She has also been the mayor of Agra. Apart from this, she has also been a member of State Children's Commission and National Commission for Women. This time BJP has fielded him in place of sitting MLA Hemlata Diwakar. He has vast experience in politics. In such a situation, a lot of expectations are being placed on them from here.
This is one of the special candidates for BJP. Bah assembly seat comes under Chambal region, hence she is also known as the queen of rugged. Her husband Raja Aridaman Singh has also been an MLA and a minister. His family has a political history, so the people here are in support of this family. Pakshalika Thakur and Brahmin are able to draw votes. This is the reason why BJP has played bets on him.
The record of becoming the youngest MLA is recorded in the name of BJP's list. List born in 1989 is the youngest woman MLA. List, who belongs to a political family, has done MSc in Food and Nutrition. In such a situation, the list not only has political understanding but is also educated. This is the reason why BJP has decided to once again field him from Bijnor.
Dr. Manju Siwach had won the 2017 assembly elections. He defeated Wahab Chaudhary of BSP by a margin of 66582 votes. This is the reason why the BJP has once again reposed faith in Siwach. Manju, a doctor by profession, is from a non-political family. She is known for social service and impeccable image. This is the reason why BJP has fielded him again.
BJP has brought Meenakshi Singh from Khurja assembly seat of Bulandshahr. Here Meenakshi has been fielded after cutting the ticket of Bijendra Singh Khatik. In 2017, Bijendra had won from here on a BJP ticket. The number of voters from Dalit and Muslim sections is high here. In such a situation, it will be worth seeing how many votes Meenakshi Singh can draw.
The number of Yadav voters in this seat is high and they are followed by Muslims. Together these two affect the election results here. In such a situation, BJP has fielded senior leader Gulabo Devi Par from here. Presently she is an MLA from here and knows every pulse here better. She was sitting on the MLA's chair for the seventh time last time.
First published:
,