There is scientific importance of eating sesame, jaggery and khichdi on Makar Sankranti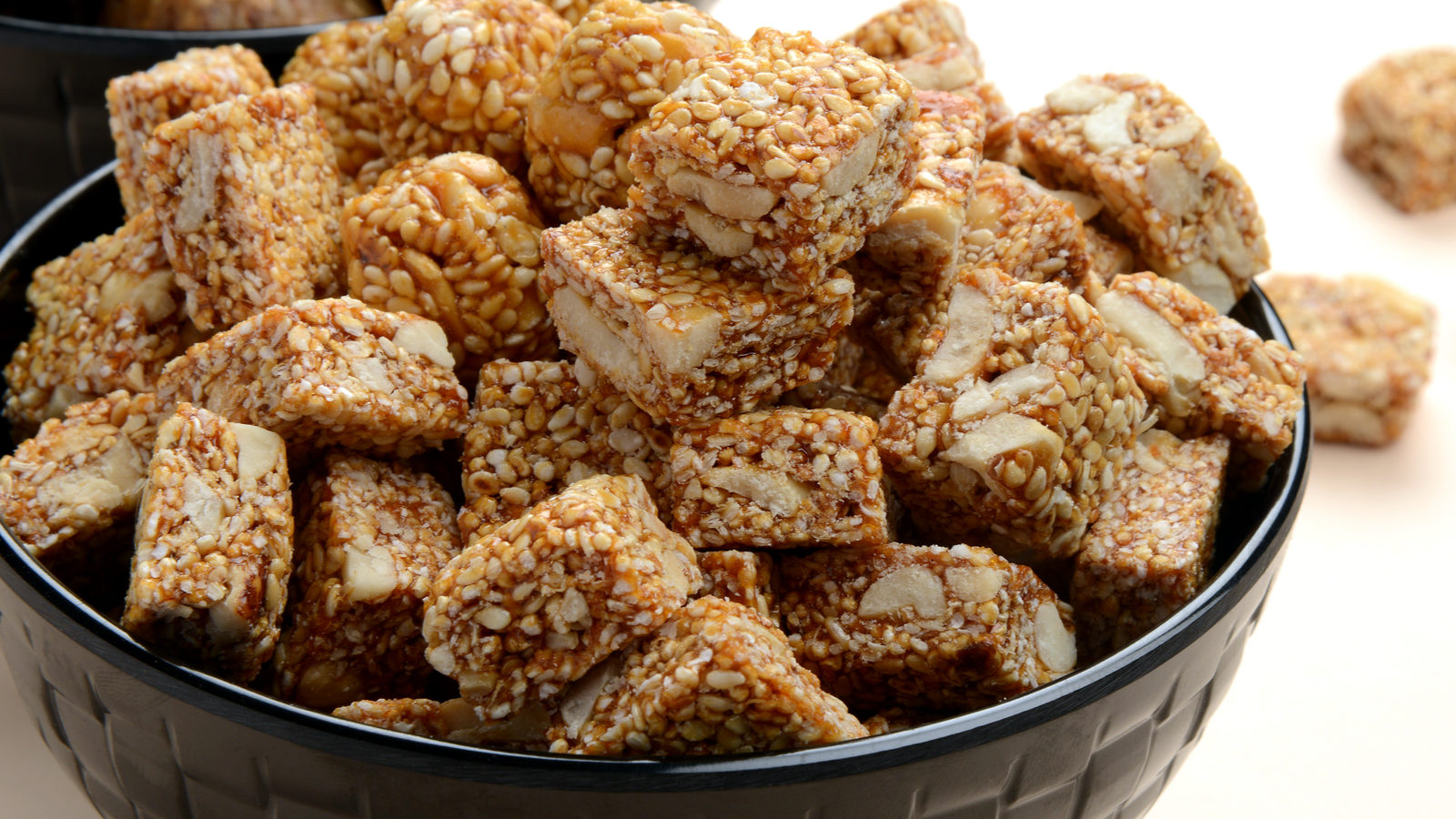 There is scientific importance of eating sesame, jaggery and khichdi on Makar Sankranti
Constellation changes its position on the Sun on Sankranti and the time of change in seasons begins. This day is also important in terms of crops, but did you ever understand why the practice of eating sesame, jaggery and khichdi started on Makar Sankranti. What is its basis or belief?
Makar Sankranti is one of the main festivals of Hinduism. This year this festival is falling on 15th January. There is a tradition of eating khichdi on this day by offering khichdi to Lord Sun. Along with this, sesame-jaggery is offered and sesame laddoos are eaten with great devotion and passion. In the eastern part of the country, the day is started by eating curd and chuda. But do you know why it became a rule to eat these things on this special day? There are many health-related reasons behind this.
On the day of Makar Sankranti, the Sun turns Uttarayan. According to the time calculation, when the Sun travels from Capricorn to Gemini, then this time is considered as Uttarayan. This time is of six months. After this the Sun moves from Cancer to Sagittarius, which is called Dakshinayan. It is believed that the Uttarayan of the sun is very auspicious and that is why all the auspicious works are started during this time. It is also believed that during this period, any work done in the direction of any virtue or health gives 100 times the result. (Photo- Firstpost)
The recognition of this day is so much that this festival is celebrated with different names in different parts of the country, like in Tamil Nadu it is celebrated as Pongal. In Karnataka, Kerala and Andhra Pradesh it is called Sankranti. In Goa, Odisha, Haryana, Bihar, Jharkhand, Andhra Pradesh, Telangana, Karnataka, Kerala, Madhya Pradesh, Maharashtra, Rajasthan, Uttar Pradesh, Bihar, West Bengal, and Jammu, this day is called Makar Sankranti.
Eating rice and urad dal khichdi and donating it is of great importance on this day. Even this day is also called Khichdi festival in many places. The reason for eating khichdi is that rice is considered a symbol of moon in it and urad dal is of Saturn. Green vegetables put in it are associated with the planet Mercury. The combination of all these is directly related to Mars and Sun. On this day the Sun is Uttarayan, so eating khichdi increases the positive effect of all these planets.
According to another belief about eating khichdi, during the invasion of Mughal invader Khilji, the yogis of Baba Gorakhnath, who are called incarnations of Lord Shiva, had a shortage of ration. In view of this, Gorakhnath advised the yogis to eat rice and pulses mixed with vegetables. Due to this his health also improved and spiritual energy also increased due to the effect of planets. Since then, on the occasion of Sankranti, Khichdi is offered at the Baba Gorakhnath temple in Gorakhpur, Uttar Pradesh. Khichdi fair is also held here, which lasts for several days.
There is also a mythological belief about eating sesame on Sankranti. According to Shrimad Bhagwat and Devi Shrimad Devi Bhagwat Mahapuran, Shani Dev was envious of his father Suryadev because he always found the father discriminating between his mother and first wife noun and himself between the two children. Angry Shani cursed his father with leprosy. The disease-free Suryadev burnt Shani's house i.e. Aquarius. Later, seeing his own son in trouble, Surya reached his house to meet Shani. There, except for the sesame in Aquarius, everything else was burnt. Shani offered Bhog to Suryadev with sesame seeds, after which Shani got his splendor again. Since then, it is important to eat sesame lentils and sesame seeds on this day.
Eating khichdi and sesame seeds on the day of Makar Sankranti also holds scientific significance. At this time, there is severe cold in most parts of the country and the movement of the Sun from one zodiac to another brings a change in the weather. Because of this, the fear of diseases increases. Sesame and khichdi contain all those nutrients which give heat to the body and increase immunity. This is the reason why sesame-jaggery items and lentil-vegetable khichdi are eaten on this festival.
First published:
,