On the information of the adoption of the girl child, the team of the child commission reached the camp of the eunuchs, a 6-year-old boy was also found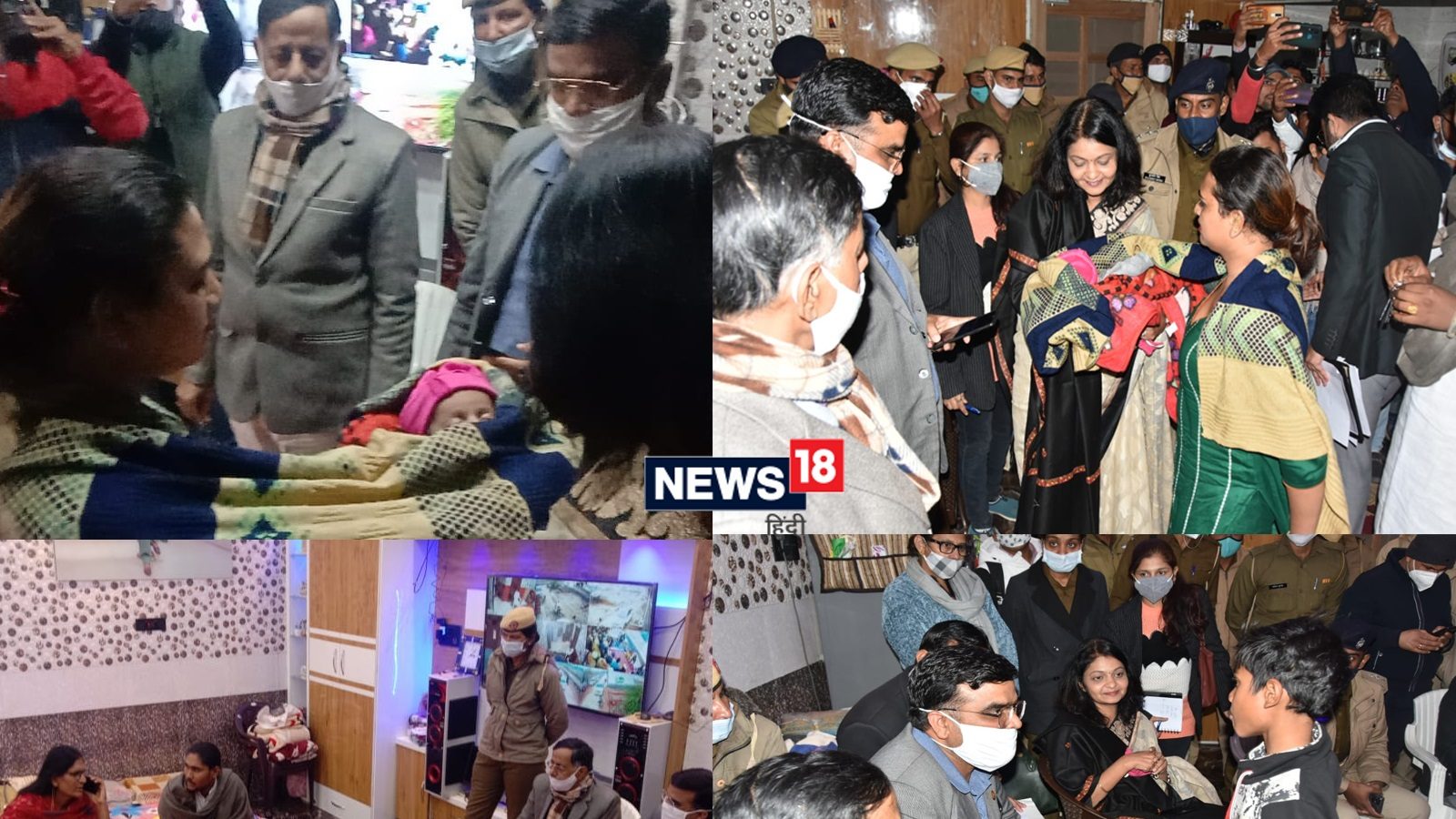 On the information of the adoption of the girl child, the team of the child commission reached the camp of the eunuchs, a 6-year-old boy was also found
Jyoti Banda told that on January 4, she got information from social media that a daughter has been adopted by eunuchs. After this this information was confirmed. During interrogation, no such document was found with Kinnar Reshma, which could prove that she has adopted the girl.
After the adoption of a daughter by the Kinnar community in Jind district of Haryana, there have been allegations against the Kinnar community of keeping the child hostage. On this, the chairperson of Haryana State Child Officer Protection Commission, Jyoti Banda, along with her team and police force, reached the tent of Kinnar Reshma Mai located in Dadli Kheda, Narwana on Wednesday.
There he investigated the matter related to Mangalmukhi Reshmai's Dera on the spot. Necessary directions were given to the police and departmental officers. After investigation, he told that the newborn girl of about one and a half month old was adopted by Derapramukh Reshmai of her Mangalmukhi society without the consent of her parents.
The chairperson of the commission got information through social media and she herself along with the team of officers reached Reshmai's tent in Narwana on Wednesday. Commission's chairperson Jyoti Banda also interacted with the family members who were adopted, including Reshmai, who were present at the dera.
He told that during the investigation it was found that the parents of the girl were not even aware that the girl had been handed over to the Mangalamukhi society. In this regard, the Child Protection Officer was instructed to establish contact with the parents of the child and inform them by giving complete information.
He asked the officials to take back the girl child after completing the legal action after talking to Dera chief Reshmai of Mangalamukhi Samaj. After taking all the information, Chairperson Benda said that the adoption of the so-called adopted child has been found to be completely illegal. All the documents related to the case are half incomplete. At the same time, he clarified that Mangalamukhi society does not have the right and provision to adopt a child.
First published:
,