Lata Mangeshkar was upset with Dilip Kumar, did not talk for 13 years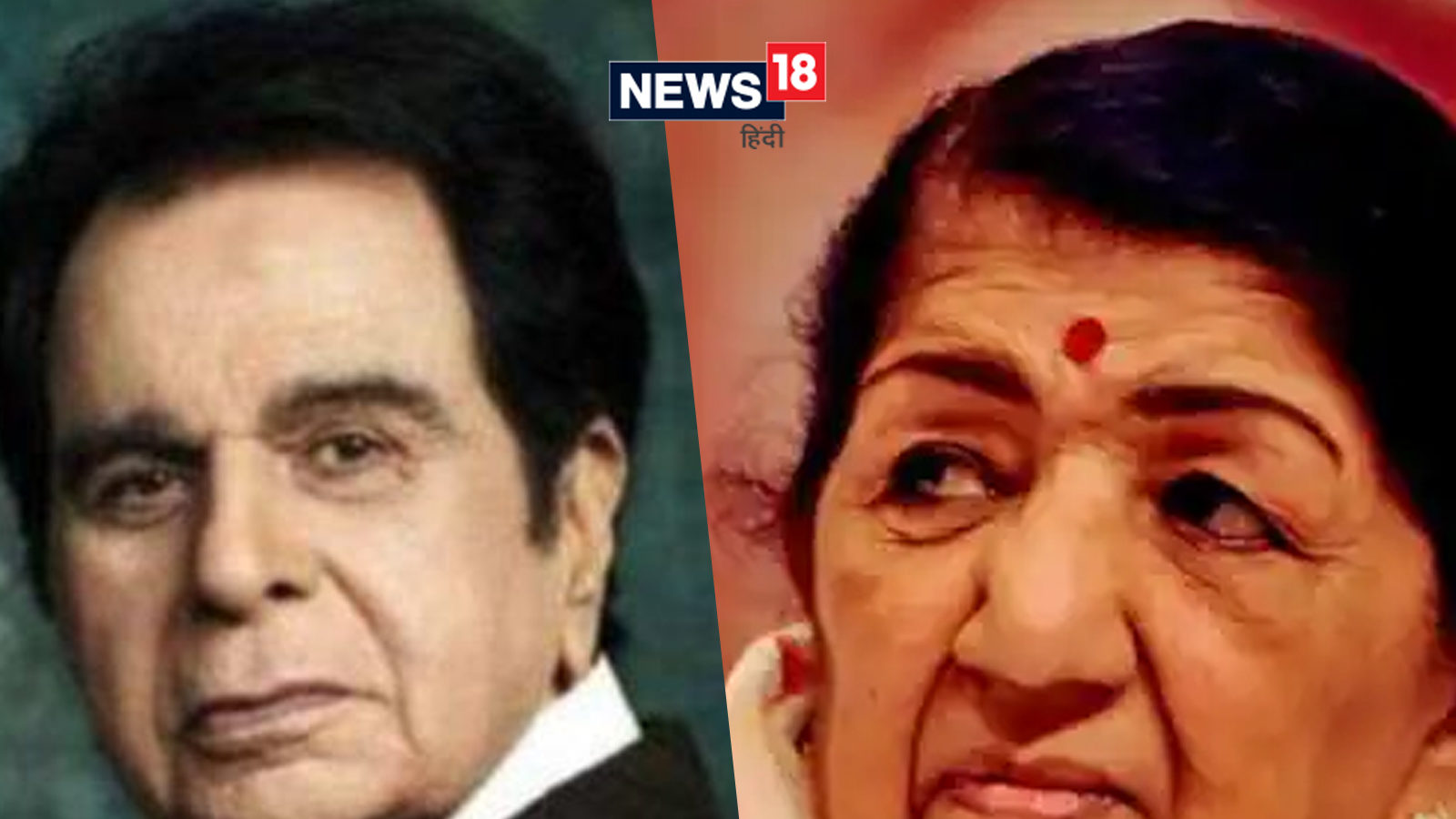 Lata Mangeshkar was upset with Dilip Kumar, did not talk for 13 years
Lata Mangeshkar and Dilip Kumar did not talk to each other for almost 13 years. Then one day in 1970, Lata tied Rakhi to Dilip Kumar and put an end to this whole fight. Apart from Dilip Kumar, Lata Mangeshkar also used to tie Rakhi to singer Mukesh and musician Madan Mohan.
The relationship between Lata Mangeshkar and late Dilip Kumar is also an example in itself. Lata Mangeshkar tied Rakhi to Dilip Kumar throughout her life and Dilip Sahab also showered affection on his younger sister. But do you know, despite this, there is one thing due to which both of them did not talk for years.
Anil Biswas and Dilip Kumar knew each other. Talk happened and Anil Biswas introduced Lata and said, 'You will like it when you hear its voice'. Urdu lover Dilip Kumar asked from which city Lata is from. Anil Biswas said that he is from Maharashtra. Dilip Kumar said that even if the voice of the singers of Maharashtra is fine, their Urdu pronunciation is not correct. His singing is like lentils and rice.
Lata did not like this thing of Dilip Kumar at all and she felt bad. Lata has a habit of perfection, so determined to improve the Urdu text, she met Anil Biswas's assistant Mohammad Shafi and told him that he has to improve his Urdu text. Shafi introduced him to a Maulana Sahab 'Mehboob' with whom Lata started learning Urdu everyday.
Lata's Urdu started improving. During this, he sang the song of the palace 'Aayega Aane Wala' which became a huge hit. Actress Nargis also came to the same studio at the time of recording of this song. His mother Jaddanbai was also with him. Jaddanbai herself sang very well and had a deep understanding of music. She was one of the first female composers of English films.
Rakhi Lata Mangeshkar started tying Dilip Kumar in 1970. There is a big reason behind this too. Lata did not like Dilip Kumar's commentary on the Urdu language of Lata at all, but she was young, new and was meeting Dilip Kumar for the first time. Well Lata learned to speak Urdu and the pronunciation of Urdu words in her songs also got correct but Lata and Dilip Kumar did not talk much even then.
In the year 1957, Hrishikesh Mukherjee was making a film on Ritwik Ghatak's rebel story Musafir, this was his first film. For music, he added his friend and well-known musician Salil Chowdhury. There were three stories in the film and Dilip Kumar was the hero of one story. Due to Dilip Kumar's habit of interfering in every aspect of the film, there was a discussion on music with Salil Chaudhuri.
The song was chosen for one of the situations in the song 'Laghi Nahi Chhote' which was based on the raga Peelu. This raga was also Dilip Kumar's choice. The day of recording was fixed, Dilip Kumar also rehearsed continuously for several days. But he was uncomfortable singing a song with Lata Mangeshkar on the day of recording. Even after a lot of hesitation, he could not be ready.
First published:
,