Every day for 5 years, a person took a selfie without taking a bath, became a millionaire by selling it in 5 days!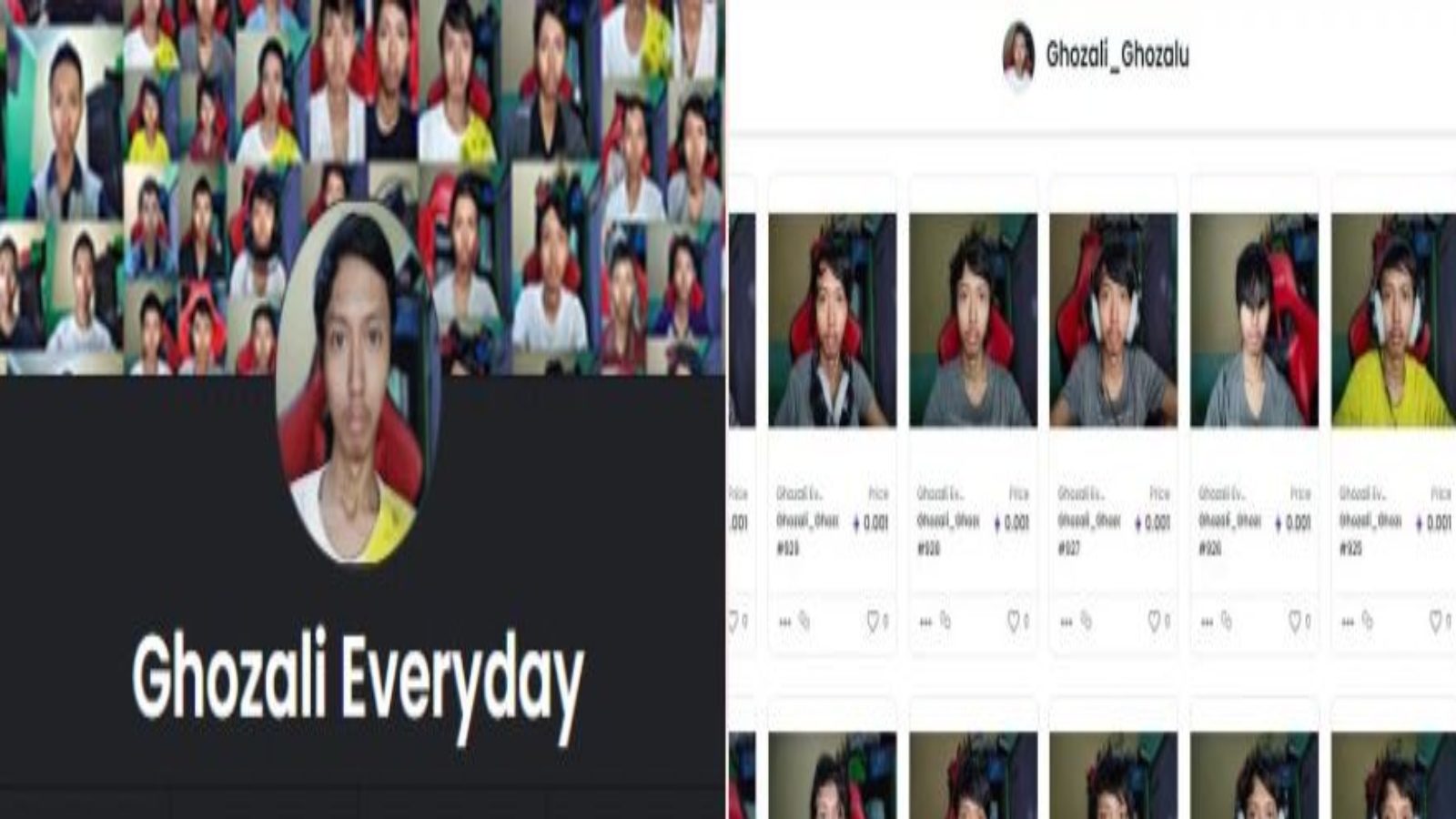 There are many types of hobbyists in the world. Some are fond of going to the gym and some are fond of studying. But the one thing most people are fond of these days is to take selfies. Ever since the era of smartphones has come, people have become crazy about Selfie Lovers. If you think that only girls and women take selfies then you are absolutely wrong. These days even boys are not less than anyone in taking selfies. But what if someone becomes a millionaire by taking a selfie (Man Turns Millioniare With Selfie)?
22-year-old Ghonjali, who lives in Semarang Central Java, Malaysia, is being discussed because of the selfie. This boy had taken his selfie every day for the last five years. He had to make a video. Because of this, he used to wake up every morning and take his selfie. But little did he know that this hobby would make him a millionaire. Now five years later, her selfie is being sold in lakhs. It converted its selfies to NFT. From which now he is earning crores.
today sold more than 230+
and until now I don't understand why you want to buy #NFT photos of me !!!

but i thank you guys for 5 years of effort paid off pic.twitter.com/nHZJnowCMC

— Ghozali_Ghozalu (@Ghozali_Ghozalu) January 11, 2022
From 2017 to 2021, he used to stand in front of his computer and take his picture every day. Now these pictures of her have turned into the value of crores. His selfies have been converted into NFT ie Non Fungible Tokens. This is a form of online currency itself. People are depositing with themselves by buying Ghonjali's NFTs. Because of this this boy has become a millionaire. However, this boy is unable to believe the dew thing himself.
It's been 3 days and left 331 NFT
sold out now because for the next few years I won't be listing

You can do anything like flipping or whatever but please don't abuse my photos or my parents will be very disappointed to me

I believe in you guys so please take care of my photos. pic.twitter.com/oyGGR2Aben

— Ghozali_Ghozalu (@Ghozali_Ghozalu) January 12, 2022
Ghonjali started selling his selfies from January 9. That is, within just five days, this person became a millionaire by selling his selfie. According to reports, celebs have helped a lot in selling Ghonjali's selfies. Her pictures were promoted by many celebs in Indonesia. Ghonjali had been photographing himself for five years to make a video. But recently he converted his photos to NFT and now its result is in front of everyone.
Be the first to read breaking news in English Newsbuzz.live English | Today's latest news, live news updates, read most reliable English news website Newsbuzz.live English |
,