Why did CDS Vipin Rawat's helicopter crash after all, it was revealed in the Court of Inquiry, know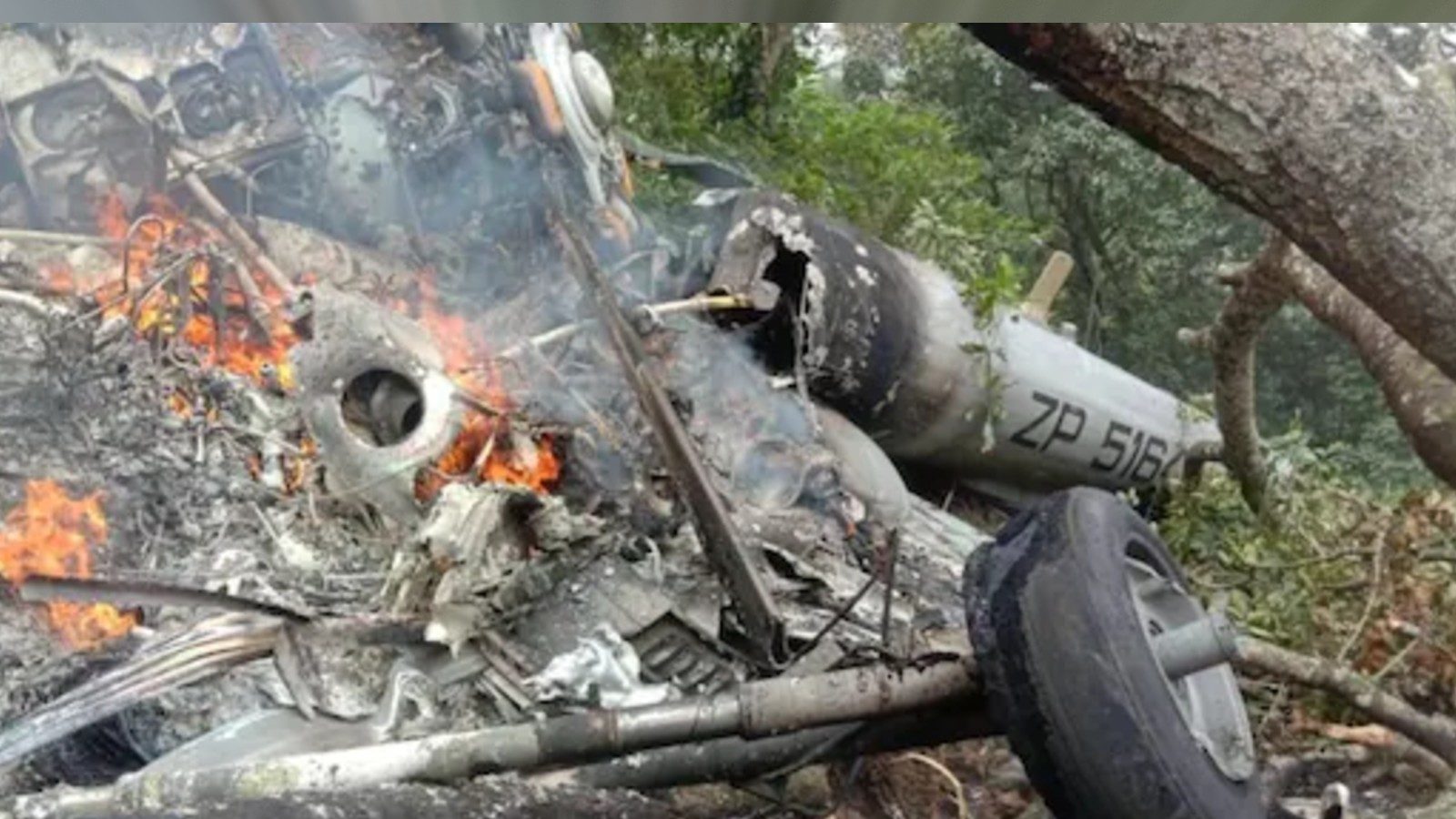 New Delhi. took place in Tamil Nadu Helicopter Crash (bipin Rawat Helicopter Crash) The preliminary findings in the investigation case have come to the fore on Friday. According to this, there was no technical fault, sabotage or negligence in the helicopter. On 8 December, the helicopter had entered the clouds due to an unexpected change in weather conditions. This led to the accident in which the Chief of Defense Staff Gen. Bipin Rawat ( cds bipin rawat) had died untimely. An inquiry was ordered into this accident. The Tri-Services Court of Inquiry has presented its preliminary findings in the helicopter Mi-17 V5 crash.
Tamil Nadu An army helicopter crashed on 8 December due to dense fog near K Coonoor. A total of 13 people, including General Rawat, died in this accident. CDS Bipin Rawat was on his way to deliver a lecture at the Defense Services Staff College, Wellington. The investigation team analyzed the flight data recorder and cockpit voice recorder besides interrogating all available witnesses to find out the most likely cause of the accident. court of inquiry has ruled out mechanical failure, sabotage or negligence as the cause of the accident.
# Ticket sale in BSP! Arshad Rana wept bitterly in the police station, accused of grabbing 67 lakhs, watch video
investigation report It has been said that this accident was caused due to unexpected change in weather conditions. The helicopter had entered the clouds and caused the accident. When the helicopter enters the clouds, it cannot see the front and bottom-up. In such a situation, the control of the pilot is disrupted. Due to this the accident happened. Based on the findings of the investigation, the Court of Inquiry has also made certain recommendations which are being reviewed.
read this also : 95% of accidents are caused by IMC! Did the same thing happen with CDS Bipin Rawat's helicopter?
In this accident, 13 people including General Rawat's wife Madhulika, his defense advisor Brigadier LS Lidder, CDS staff officer Lt Col Harjinder Singh and respected pilot Group Captain Varun Singh were killed. This investigation team investigated all possible scenarios for the accident, including possible human error. And tried to find out whether the investigation was a case of crew disorientation when the helicopter was preparing for landing.
head of inquiry committee Air Marshal Manvendra Singh Known as one of the best air accident investigators in the country. He is heading the Bengaluru-headquartered Training Command of the Indian Air Force. Prior to taking over the reins of Training Command, the Air Marshal was the Director General (Inspection and Security) at Air Headquarters and has developed various protocols for flight safety while in office.
Be the first to read breaking news in English Newsbuzz.live English | Today's latest news, live news updates, read most reliable English news website Newsbuzz.live English |
,