The work of the first phase of the construction of the grand Shri Ram temple is completed, the temple will open from December 2023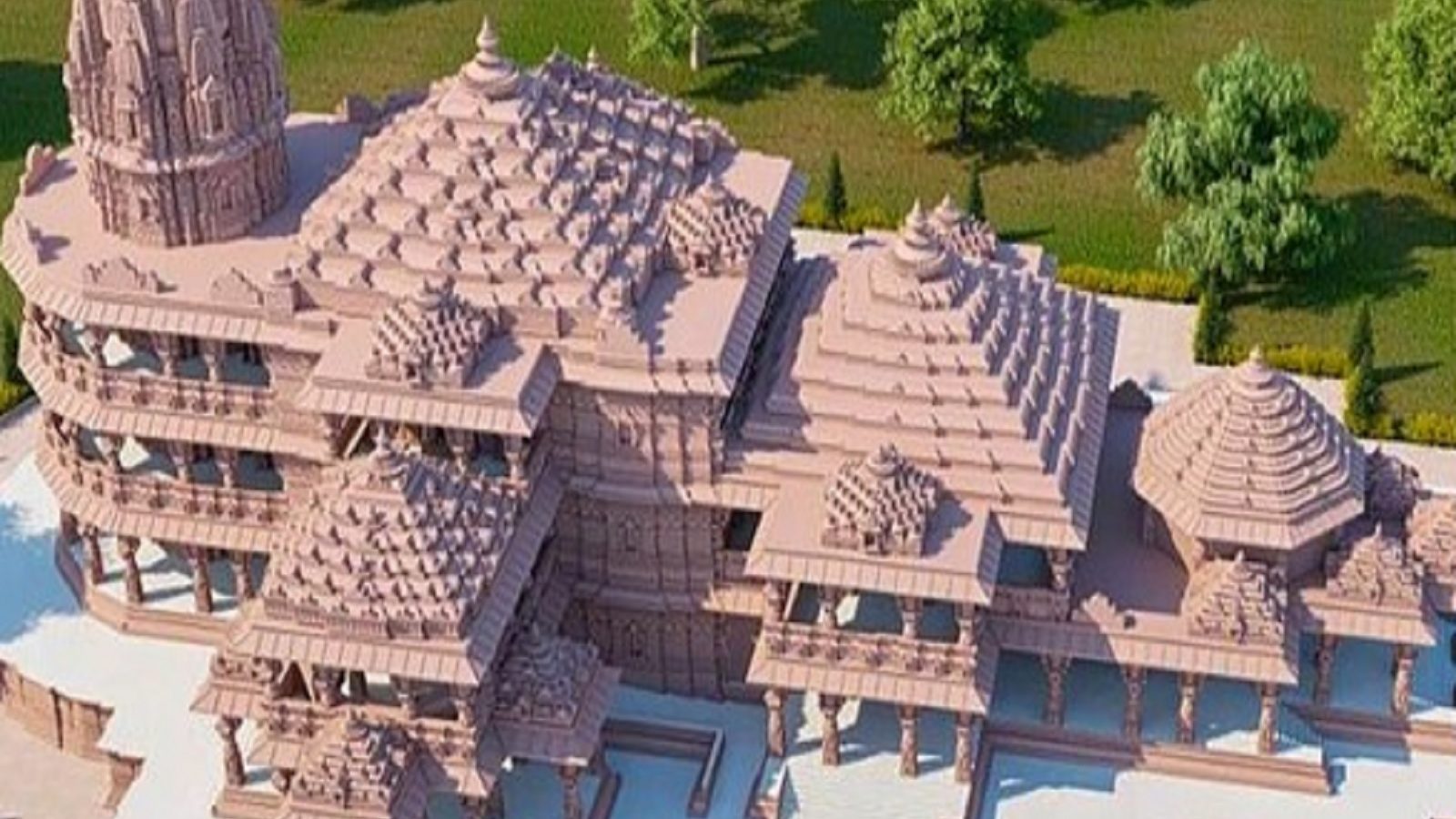 Ayodhya. Grand being built in Shri Ram Janmabhoomi Shri Ram Mandir Construction The work of the first phase has been completed. The foundation stone of the concrete has been laid in the depth of 50 feet of the ground. The work of building the base on the 2.77 acres of land on which the Ram temple is being built has been completed. The temple will be ready by December 23. In this, 2 lakh people will be able to visit daily. Ram Janmabhoomi Trust General Secretary Champat Rai told Newsbuzz.live English that work is being done here day and night.
He said that the entire work is being done scientifically. Right now it has taken five months to build the base. For this, the foundation stone of concrete has been laid at a depth of about 50 feet at the designated place. At the same time, the project manager told that the Ram temple will be ready by December 2023, for this a time line has been fixed and it is being followed. The trust claims that by 2023 Ram Lalla Will sit in his sanctum. No compromise will be made in terms of the strength of the temple.
# Why CDS Vipin Rawat's helicopter crashed, revealed in Court of Inquiry, know
# Is Omicron's Peak Over? Expert's warning – do not fall into the trap of sudden falling corona cases
At the same time, the construction manager said that stones have been brought from Mirzapur. Temples will be built from them. These have been deposited at the construction site itself. The full weight of the temple will be on these stones. The height of the temple will be 161 feet. Iron will not be used anywhere in the entire temple. The age of this temple, made only of stones, will be more than 1000 years. The stone-laying work will start from January onwards.
A rock inserted in the ground will do the foundation work
In the past, a 400 ft long, 300 ft wide and 50 ft deep plot was filled with rock, which was used as the foundation of the temple. Trusts and engineers are trying to make the temple safe for thousands of years. Never in the history of India has such a huge foundation been laid on such a large plot. of trust General Secretary Champat Rai Told that the level at which you stand on the barrier of Rang Mahal, from that level to a depth of about 14 meters, a very large area was cast in the rock. No engineer of the country can say that in independent India any such rock has been thrown in the ground. This rock will serve as the foundation of the temple. The rock has been cast in an area of ​​about one lakh eighty-five thousand cubic meters.
Be the first to read breaking news in English Newsbuzz.live English | Today's latest news, live news updates, read most reliable English news website Newsbuzz.live English |
,