Railways: Rajasthan connected to Gujarat via broad gauge to Udaipur, this train will run from January 15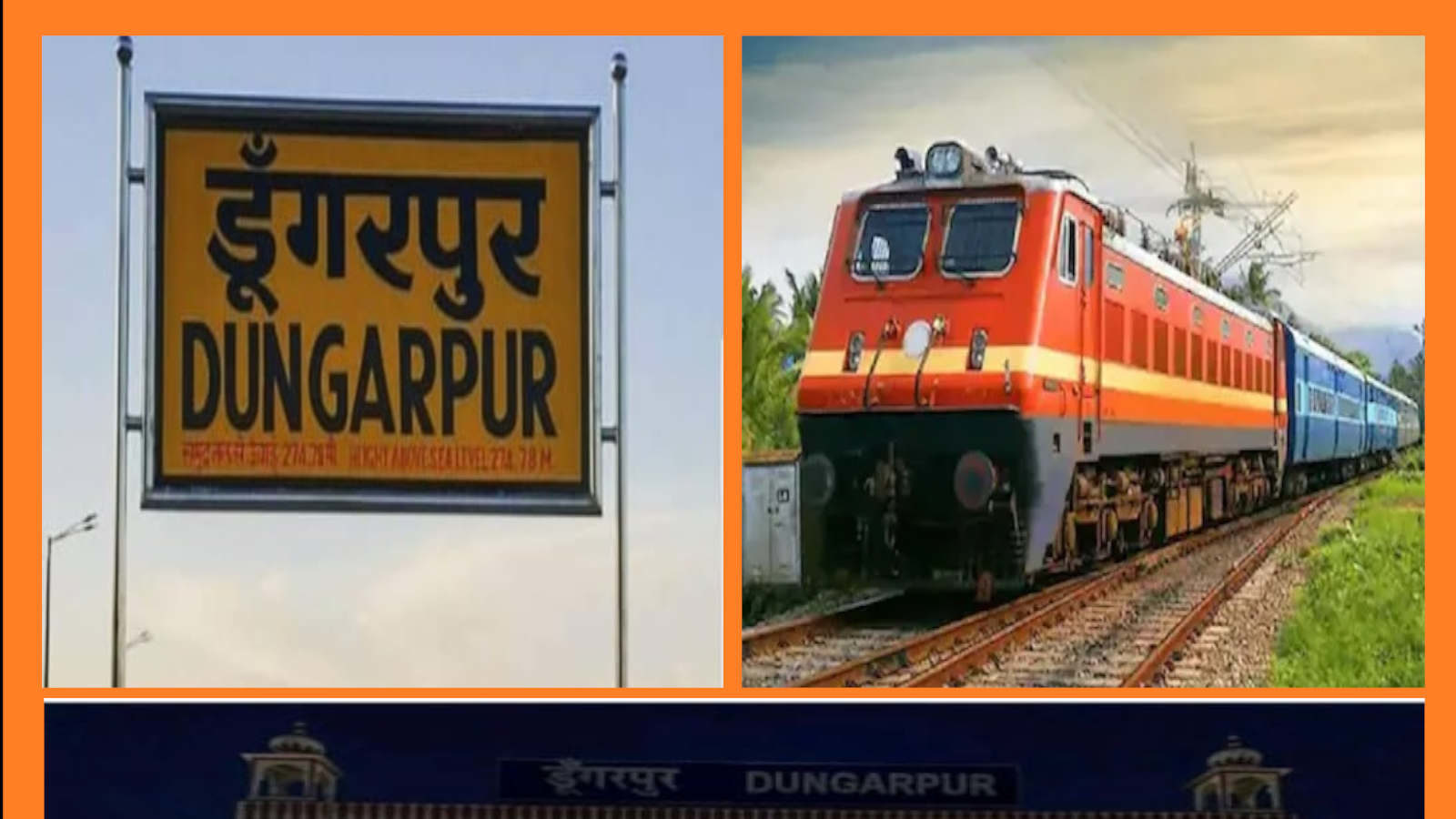 Udaipur. Railways has given a big gift to Rajasthan and Gujarat. Udaipur-Ahmedabad Railway: In the midst of the ongoing work of gauge conversion, the railways has connected broad gauge to Rajasthan. Railways has extended the Asarva-Himmatnagar DEMU Train up to Dungarpur Railway Station. It will be inaugurated on January 15 from Dungarpur. After that, regular operation of this train service will be done for 6 days a week from January 17 except Sunday. With this, now the border areas of Rajasthan and Gujarat will get a lot of relief.
Actually the work of gauge conversion of Udaipur-Ahmedabad railway is going on for a long time. This work has been completed from Dungarpur to Himmatnagar. Work is still pending between Udaipur to Dungarpur. It is also being claimed to complete this work in a few months. Meanwhile, the Railways has decided to run a train on this broad gauge railway line till Dungarpur station.
This will be the DEMU train schedule
Train number 09544 Dungarpur – Asarwa Special DEMU train will leave Dungarpur at 2.20 pm on 15th January and reach Asarwa station at 7.00 pm on the day of inauguration. Regular Train Service Train No. 09543 Asarwa – Dungarpur DEMU Special train will run six days a week (except Sundays) from 17th January. It will leave Asarwa at 10 am and reach Dungarpur at 2.30 pm.
Train will stop at these stations
Similarly, Train No. 09544 Dungarpur – Asarwa Special DEMU train will leave Dungarpur at 2.50 pm for six days a week (except Sundays) from January 17 to reach Asarwa at 7.15 pm. This train is enroute Sahijpur, Sardargram, Naroda, Medra, Dabhoda, Nandol Dehgam, Jali Math, Rakhiyal, Kherol, Talod, Khari Amrapura, Prantij, Sonasan, Hapa Road, Himmatnagar, Virawada, Raigad, Sunak, Shamlaji Road, Lusadia, Jagabor. , Bechhiwara, Shree Bhavnath and Shala Shah will stop at police stations.
Railway administration made this appeal to the general public
The railway administration has appealed to the general public not to go near the railway track of the Dungarpur-Himmatnagar railway line on January 15 and even after that. Especially the people living near and near this new railway route should be careful and do not cross this railway route unauthorizedly. Use only the level crossing gates, rail under bridges or over bridges available here. Because now rail traffic will be operated regularly on this rail route at high speed.
Be the first to read breaking news in English Newsbuzz.live English | Today's latest news, live news updates, read most reliable English news website Newsbuzz.live English |
,