Pornography limit! 60 women of 23 districts were made victims, now in police custody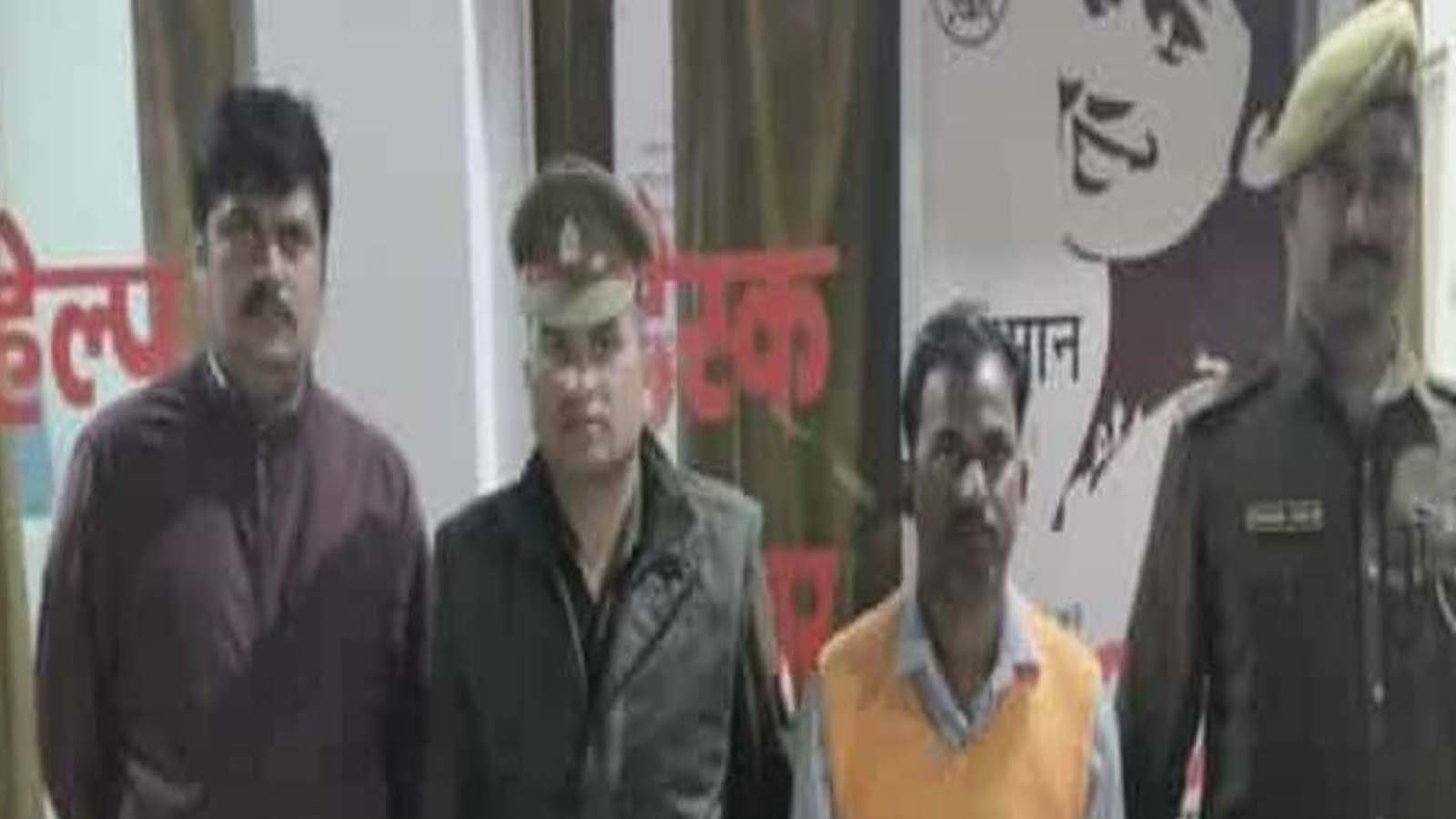 Rae Bareli. Priest Ravindra Kumar, who talked obscenely with women on the phone, has been arrested by the team of Women Power Line-1090 in Rae Bareli. The priest caught by the police used to talk obscenely with the women and also threatened them when they protested. 60 women from 23 districts of UP had complained against the accused.
The team of Women Power Line-1090 has arrested priest Devendra Kumar from Rae Bareli for talking obscenely on the phone with more than 60 women from 23 districts of Uttar Pradesh. Police have also found two sims taken on mobile and fake ID with this accused. At the same time, the DIG told that Devendra Pujari does the work of getting worship in the houses and other events.
Against this accused, women from many districts including Lucknow, Rae Bareli, Unnao, Kannauj, Shahjahanpur, Jaunpur had complained to the police. After this, DIG Women Power Line had formed a team for strict action and then this accused was arrested by the team from Rae Bareli. After arresting the accused, the team of Women Power Line-1090 took action by taking them to Bhadokhar police station in Rae Bareli.
Regarding this whole matter, Ravi Shankar Chhavi, DIG of Women Power Line said that some women had been complaining for several days that they were being harassed with two numbers. Someone talks obscene on her phone and when she opposes it, that person threatens her. After this the team of Women Power Line explained to the accused, but he did not stop the activities.
When the number against this accused was more than 60, the team of 1090 formed a team to teach a lesson to the accused and for this the DIG gave the responsibility to Inspector Ajay Pal Singh.
Read English News see more online Live Newsbuzz.live English website. Know related to country and abroad and your state, Bollywood, sports world, business News in English. Us Facebook, Twitter, Instagram and Telegram Follow on.
Tags: Obscene talk with women, Priest arrested, Raebareli News, UP news
,