Invest Rajasthan Summit 2022: Roadshow organized in Mumbai-Ahmedabad today, Parsadi Lal Meena and Shakuntala Rawat will be involved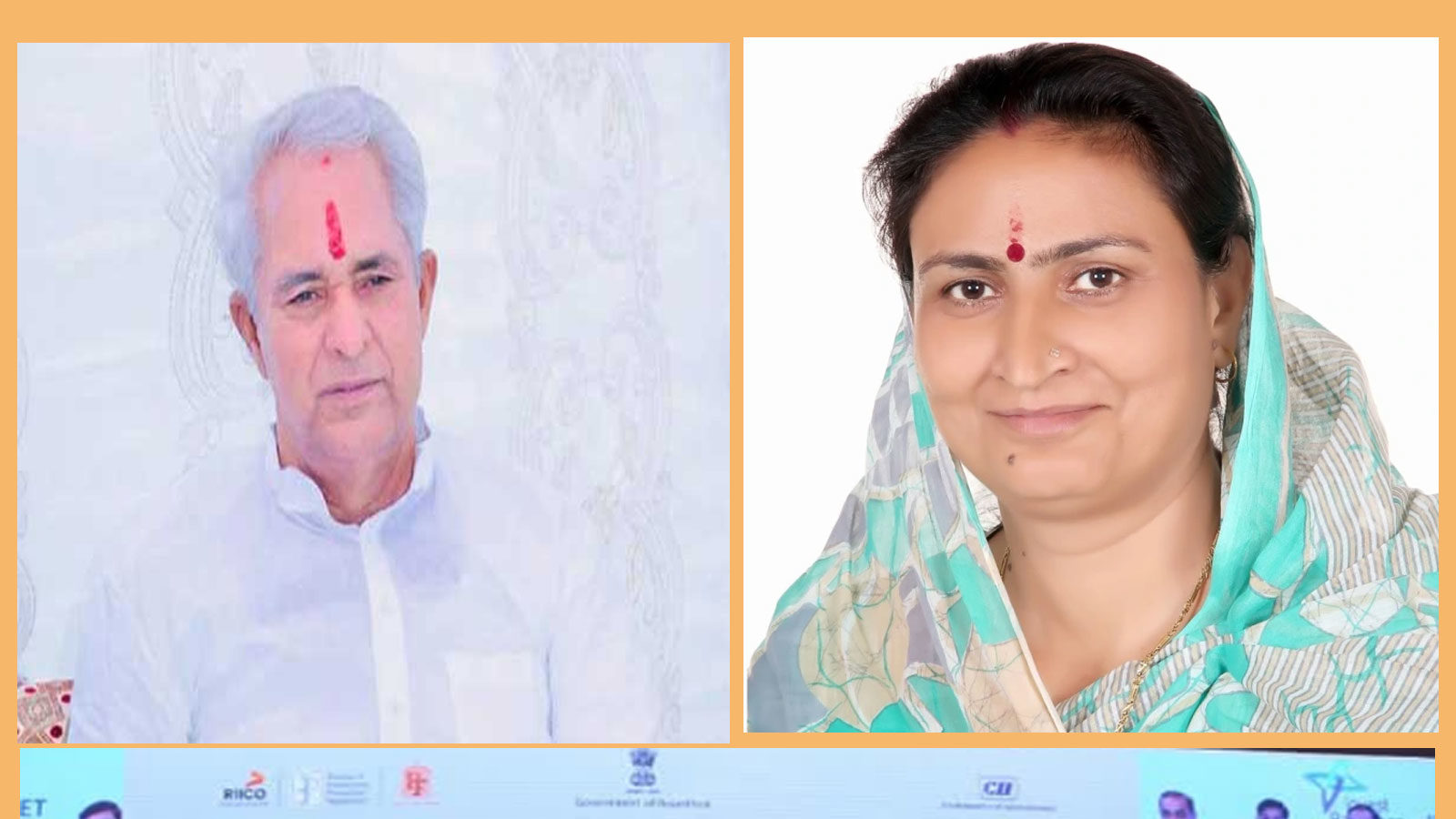 Jaipur. Road shows for the Invest Rajasthan Summit-2022 will be organized in Mumbai and Ahmedabad on Wednesday. In Ahmedabad, a delegation led by Rajasthan's Medical and Health Minister Parsadi Lal Meena and in Mumbai, Industries and Commerce Minister Shakuntala Rawat will hold discussions with investors. MoU and LOI will be done with the investors willing to invest in the state. Along with this, investors will also be invited for the Invest Rajasthan Summit to be held in the state on January 24 and 25, 2022. CII's National Council member Nandakumar will also be present in the event.
Additional Chief Secretary, Mines and Petroleum Dr. Subodh Agrawal, Principal Secretary to Chief Minister Kuldeep Ranka, Industries and Commerce Secretary and MD Rico Ashutosh AT, delegation led by Industries and Commerce Minister Shakuntala Rawat in the program to be organized at Hotel Taj Mahal Palace, Mumbai. . Pednekar, Rajasthan Foundation, Commissioner Dheeraj Srivastava.
Medical and Health Minister Parsadi Lal Meena will lead the delegation in the program organized at Hotel Courtyard Marriott in Ahmedabad. This includes Principal Secretary to Government, Tourism Gayatri Rathod, Industries and Commerce Commissioner Archana Singh. CII's Gujarat State Council Chairman Vinod Agarwal will also be present.
Senior officials of the Industries and Commerce Department will be present in these road shows being organized in collaboration with the Confederation of Indian Industry (CII). Along with this, CII officials and people related to the industry will also attend the program.
It is worth mentioning that in the series of investment conference to be held in January, investors are being invited to invest in the state by organizing programs in the country and abroad. In this episode, investment proposals of about 45 thousand crore rupees have been received during the Rajasthan week organized in Dubai. Along with this, agreements have been signed on investment proposals of about 79 thousand crore rupees in the road show organized in Delhi.
Rajasthan's growing steps in industrial development
Due to the policies of the state government promoting industries, a favorable environment is being created for industrial investment. Rajasthan's steps in industrial development are continuously increasing. More than 360 industrial areas have been developed across the state by the state's premier industrial development agency, RIICO. In this, more than 40 thousand industries are operating in these areas spread over more than 49 thousand acres of land. 3 SEZs and 9 Inland Container Depots, 7 Airports, Cargo Complex and Multi Modal Logistic Hub are also contributing to the industrial development of Rajasthan.
Keeping in view the future growth, 4 Multi Modal Logistic Hubs and more than 150 Industrial Areas and Industrial Parks are being developed by RIICO. The importance of Rajasthan is also increasing due to infrastructure related facilities and big projects. About 58 percent of the state's land area comes under the DMIC influence area. Projects like gas grid expansion and dedicated freight corridor are also creating new possibilities for the industry here.



Invest Rajasthan Summit 2022: Roadshow organized in Mumbai-Ahmedabad today, Parsadi Lal Meena and Shakuntala Rawat will be involved




Rajasthan: In the 2023 elections in BJP, there is no haze about leadership, Vasundhara Raje faction happy amidst restlessness




Rajasthan: BSP did a show of strength, the leader said – Congress cheated us twice, will take revenge for the insult




Rajasthan phone tapping case: Delhi Police questioned CM Gehlot's OSD Lokesh Sharma for 2.30 hours




RSMSSB Rajasthan Vacancy 2021: Recruitment for the posts of SI in Transport Department for 10th pass, apply soon




Congress and BJP leaders became leaders, Ashok Gehlot-Vasundhara Raje arrived to bless




Assistant Professor Recruitment 2021: Bumper jobs of Assistant Professor have come out in many states including Rajasthan, Chhattisgarh, know details




Indian Railways: Good News! These 8 trains running from Jaipur now start traveling on general ticket, see list




Katrina Kaif and Vicky Kaushal's wedding schedule has come out, know what will happen when




For the sake of justice, for 11 days, the woman walked 350 km with 3 innocent children, know the full story




Another corona victim died in Rajasthan after 18 days, 29 new positive cases came
Read English News see more online Live Newsbuzz.live English website. Know related to country and abroad and your state, Bollywood, sports world, business News in English. Us Facebook, Twitter, Instagram and Telegram Follow on.
Tags: Ashok gehlot, Jaipur news, rajasthan news
,