Drunk driver drove the car in reverse, trampled some people, blew up many stalls and carts; View VIDEO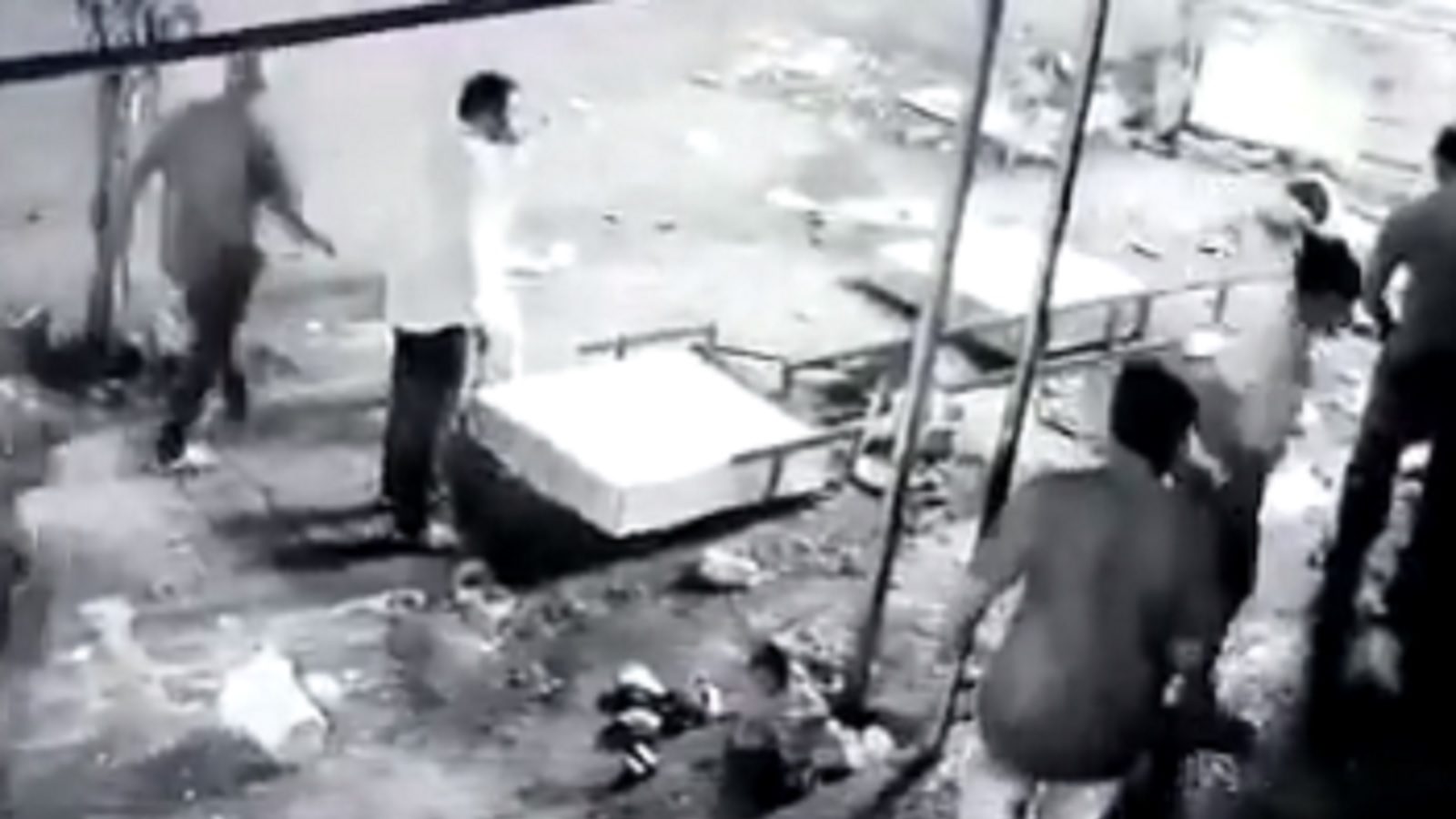 Pune. A terrible accident happened in Pimpri chinchwad near Pune where a car coming in reverse rammed into some people. Not only this, some stalls on the road have also been damaged by this incident. The entire incident was captured in a video camera installed there. Actually, a drunken man drove his car back in reverse gear instead of forward.
After this he went on destroying all the stalls that followed him. The good thing was that there were not many people behind the car at that time and due to this no one died. However, a woman has suffered minor injuries when the car rammed into the JD, while a vegetable vendor was seriously injured.
Reverse gear racing competition in Pimpri Chinchwad #Pune pic.twitter.com/zkTQnXdPCP

— Ali shaikh (@alishaikh3310) January 13, 2022
Those injured in the incident are being treated at a nearby government hospital. A Vadapav cart and some vehicles have also suffered heavy damage in this accident. Subhash Waghmare, who was responsible for the incident, tried to escape from the spot after the incident, but the local people caught him and handed him over to the police. Vegetable seller Shubham Bhandari, who was injured in the incident, has filed a case against accused Subhash Waghmare. Wakhad police is probing the matter.
Entire incident caught on CCTV camera
This incident happened late on Wednesday night, whose entire video has been captured in CCTV. It can be clearly seen in the video that a car comes very fast in reverse and first hits a Vadapav stall installed there. After this, the car hits the vegetable seller standing nearby and then goes in the other direction.
The accused gave this clarification
Meanwhile, Wakhd police said that accused Subhash Waghmare was going towards home in his car after getting drunk. At one place on the way, he put the car in reverse gear, due to which the car started running faster in the back than in the front. The car has also suffered a lot in this incident. The accused clarified that he had accidentally put the reverse gear in the car, which led to the accident.
Be the first to read breaking news in English Newsbuzz.live English | Today's latest news, live news updates, read most reliable English news website Newsbuzz.live English |
,