Coronavirus News Today: These 5 news related to Corona were discussed, know the details here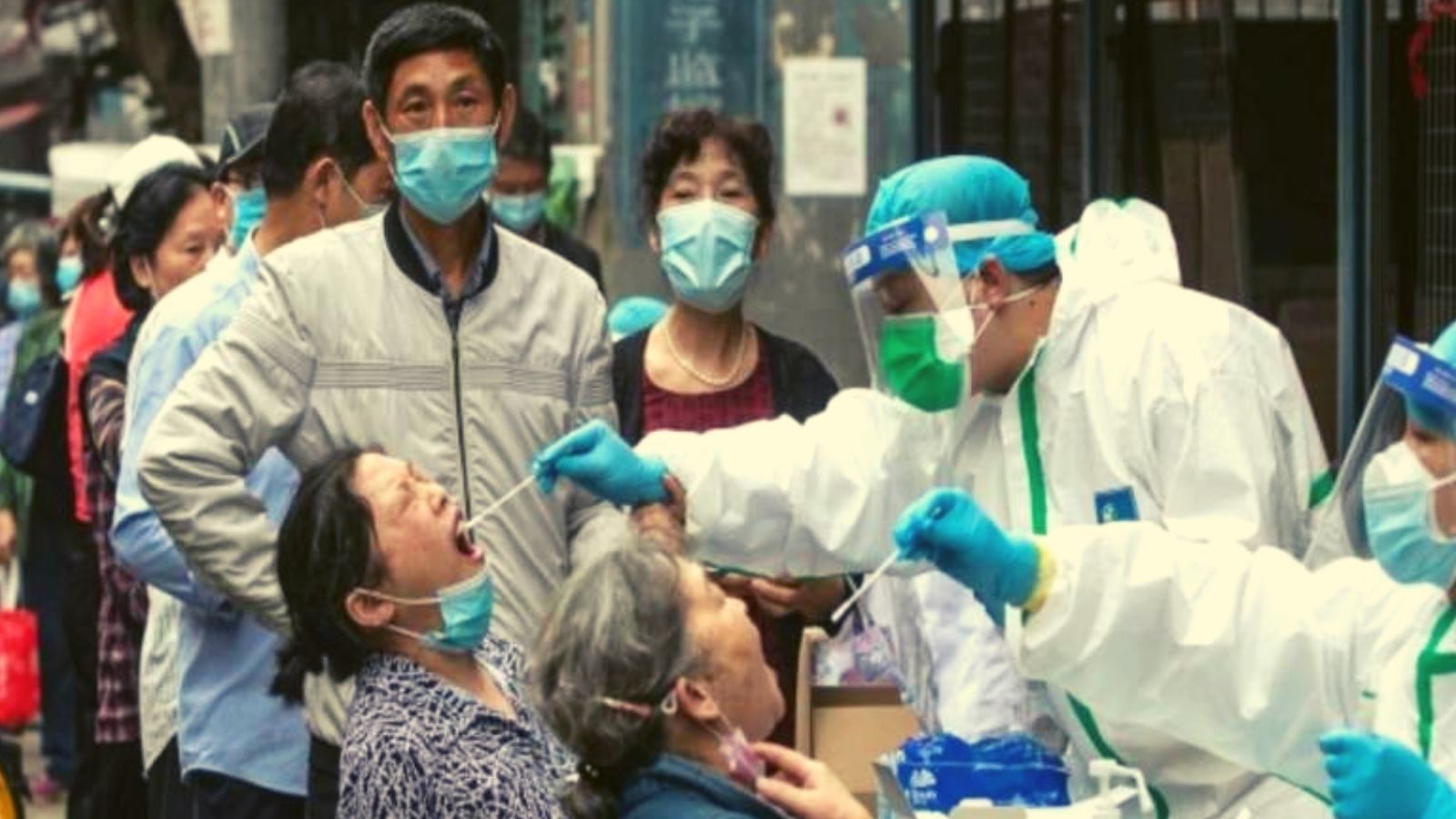 New Delhi: Due to the new variant of Corona, Omicron, there has been a huge jump in the cases of Coronavirus in India across the country. Within ten days, the cases of Corona (Corona Cases in India) have reached from thousand to lakhs. On Thursday, more than 2 lakh 64 thousand cases of corona infection were reported across the country. However, on Friday, there was also a decline in the cases of corona in Delhi and Mumbai. Let's read here today's five big news of corona virus
Omicron Coronavirus Live Updates: Corona graph started falling in Mumbai, 11 thousand new cases in 24 hours, 6 deaths
Meanwhile, the Ministry of Health has said that if the infected who comes test positive does not get fever for 3 consecutive days, then his home isolation will end after 7 days. After that it will not need to be tested again; A person without symptoms does not need a Kovid test. There is now relief in the third wave of Kovid in Mumbai, which has been hit the hardest by the Corona epidemic. The graph of corona infection in Mumbai is slowly falling. In Maya city, 11,317 cases of corona have been reported in the last 24 hours, while a total of 9 people have died in the last one day.
Corona positive farmer sold 50 acres of land, spent Rs 8 crore, still did not save his life
Reva. Rewa's big farmer Dharamjay Singh died of Corona. He was a resident of Rakri village under Mauganj tehsil area. After his death, there is a wave of mourning in the entire Vindhya region. He was a progressive farmer of Vindhya region. He had made a different name for himself by cultivating about 200 acres of land. The family spent Rs 8 crore on Singh's treatment, but even after that his life did not survive.
If you are Kovid positive then which variant are you infected with Omicron or Delta? learn like this
New Delhi: The number of corona positive patients in India is increasing day by day. Due to the arrival of a new variant of corona in the world, Omicron, and it is more infectious, most of the patients in India are also feared to be infected with this variant. However, it is insufficient to say anything about this without genome sequencing of patients' samples. Health experts say that due to the lack of genome sequencing facilities in India, only a small number of people's variants are being tested. The rest of the people can only guess about the variant. However, if three things are considered, then even Kovid positive people in the country can guess which variant they are infected with and which variant is affecting most of the people in India.
Coronavirus: 90% weakens in the air in 20 minutes, the study revealed
New Delhi: As fast as new variants of Coronavirus are coming, scientists are also engaged in destroying it. In this episode, researchers from the Aerosol Research Center of the University of Bristol have found in their new research that the corona virus starts losing its effect as soon as it comes in contact with the air, after exhaling. Researchers found that the virus loses 90 percent of its infectious capacity within 20 minutes as soon as it enters the air. Most of this capacity is exhausted in the first 5 minutes. This study shows how the virus behaves in the air.
WHO approved this medicine for the treatment of corona, know this medicine can be given in any situation
New Delhi: International experts associated with the guidelines of the World Health Organization (WHO) have said that the drug Baricitinib, associated with corticosteroids, will be very effective for severe patients battling Kovid-19. This expert group of WHO has said that Baricitinib was tried on about 2500 patients and it was found that this drug reduces the need for ventilator and does not have any bad effect on the body, as well as the possibility of dealing with your disease. also grows.
Be the first to read breaking news in English Newsbuzz.live English | Today's latest news, live news updates, read most reliable English news website Newsbuzz.live English |
,