Red Bananas imported from Karnataka for Katrina Kaif and Vicky Kaushal's wedding, know its benefits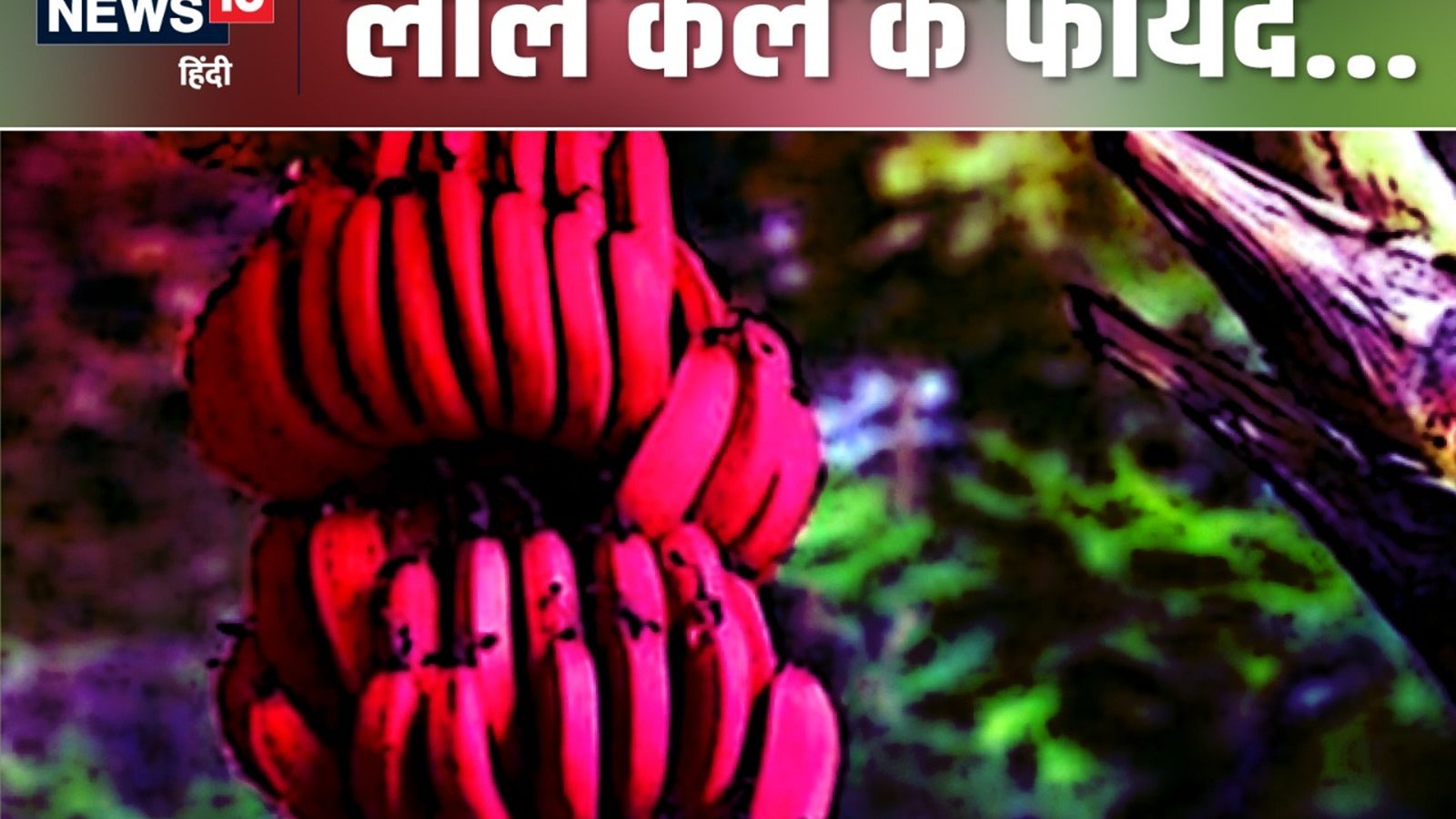 Red Banana Benefits: red bananas (Red Banana) Are very beneficial for health. You may have eaten only yellow bananas till now and have not tasted red bananas yet, but if you know the properties of red bananas, then you will definitely start including it in your diet. Let us tell you that banana is a very healthy fruit. There are more than 1 thousand varieties of bananas available in the world. There are 20 varieties of bananas found in India. These include red bananas as well. The red banana of Karnataka is very beneficial and famous. This can be inferred from the fact that Katrina Kaif (Katrina Kaif) and Vicky Kaushal (Vicky Kaushal) Especially red bananas and mushrooms have been called from Karnataka for the wedding.
Red bananas are easily available throughout the year. They are delicious in food, full of nutrition, full of medicinal properties and are economical. For this reason, the demand for red bananas remains the same throughout the year. netmeds According to the news, nutrients are found in abundance in red bananas. It contains healthy carbs like sucrose and fructose. It also contains beta carotene and vitamin C.
These are the benefits of red banana
Weight – For those who are troubled by excess weight, eating red banana can be very beneficial. By eating regular red banana, weight loss starts. It is a good source of dietary fiber. The amount of fat in it is very less. After eating red bananas, there is not much appetite, due to which the weight starts to be controlled. By eating it, there is an improvement in the intestinal bacteria. It also reduces inflammation and reduces the risk of obesity.
Also read: To stay healthy, eat these 6 iron-rich foods in winter
blood pressure – Red banana is very helpful in controlling blood pressure. It contains potassium which is very good for heart disease and is helpful in controlling blood pressure. Eating them improves blood flow in the blood vessels. Due to which the blood pressure starts decreasing and the risk of getting cardiovascular disease decreases significantly.
Energy level – Like yellow banana, red banana also boosts the body's energy rapidly. It is an excellent source of natural sugar. It contains fructose, sarcose and glucose which provide instant energy to the body. Metabolism also improves after eating it. After eating red banana, the body remains full of energy throughout the day. It can be taken as breakfast food.
Also read: Try These 5 Natural Drinks To Boost Energy, Health Will Also Benefit
Diabetes – Eating red banana is beneficial for diabetic patients. It works to manage diabetes. The dietary fiber present in it controls the sudden rise in blood sugar level. Regular consumption of red bananas can greatly benefit sugar patients.
immune system- Vitamin C and Vitamin B6 are found in abundance in red bananas. It is very important to strengthen the immune system of our body. Vitamin B6 plays an important role in increasing the production of white blood cells in our body. It also strengthens antibodies that help the body fight diseases.
Read English News see more online Live Newsbuzz.live English website. Know related to country and abroad and your state, Bollywood, sports world, business News in English. Us Facebook, Twitter, Instagram and Telegram Follow on.
Tags: food, healthy food, Lifestyle
,