This big mistake is made during physical workout, the reason for hypothermia and hyperthermia, know how ..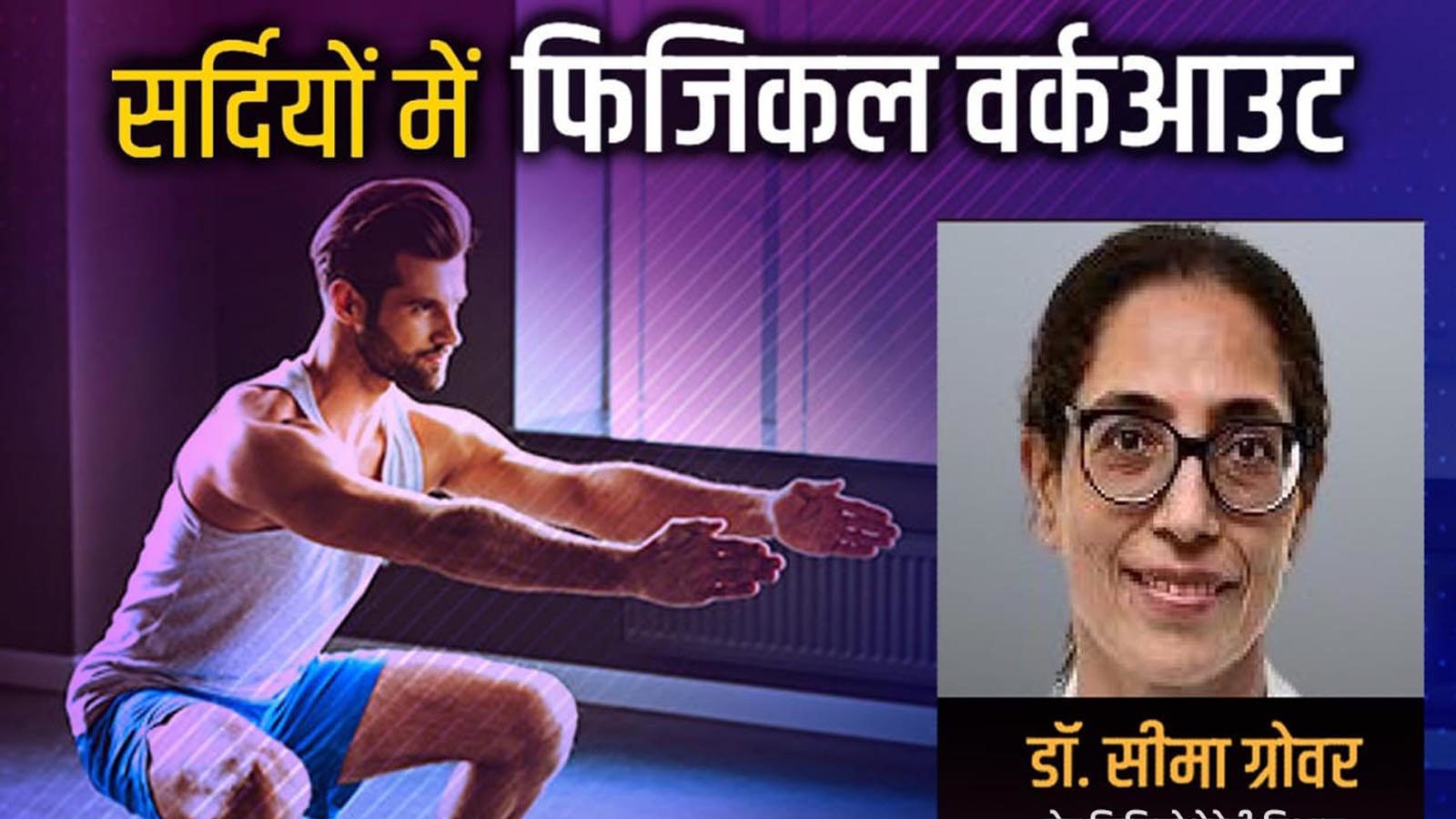 SEHAT KI BAAT: Small mistakes made during physical workout can cause big harm to us. Yes, due to one such small mistake made during physical workout, we can become a victim of diseases called hypothermia and hyperthermia. Both these diseases are associated with the clothes worn during physical workouts. Actually, in which clothes we should do physical workouts, this question does not come in the mind of most people. We start physical workouts in custom clothes, which results in diseases.
Head of Department of Physiotherapy at Indraprastha Apollo Hospital Dr. Seema Grover According to (Dr. Seema Grover), with increasing cold, we keep on increasing the layers of warm clothes in our body. These layers of clothing act as insulating layers in our body. During physical workouts, the heat released from our body increases a lot due to the insulating layers of warm clothes. This heat can put any person in trouble. Therefore, it is necessary that as we increase our exercise, reduce the insulating layers. The fewer insulating layers in the body, the less our sweat emulsification will be and we will be saved from many types of diseases.
# Why does kidney disease become serious in winter? Keep these things in mind for protection
What is the difference between hyperthermia and hypothermia
According to Dr. Seema Grover, when the body temperature is more than 104°F, it is called hyperthermia and the condition is less than 95°F is called hypothermia. In English, hyperthermia is also called hyperthermia and hypothermia is also called hypothermia. Hyperthermia means heat stroke due to excessive heat. Youth who do a lot of sudden exercise are also prone to hyperthermia. At the same time, due to cold, there is a risk of hypothermia and frostbite. He told that whenever we do movement, heat is produced in the body. Our sweating works to cool down this heat. The situation changes due to lack of sweating in winters.
# Now 'Parkinson' is taking the youth under its control, know what is the reason?
Special care has to be taken to keep them in winter
According to Dr. Seema Grover, especially in winter, people who have low body fat or whose age is more than 60, special care needs to be taken during physical workouts. At the same time, after some time of eating food, suddenly the sugar label of those who exercise too much suddenly becomes very low. We call this condition hypoglycemia. Especially it is important to take care of those people, who have respiratory or heart problems, whose sugar label is fluctuating, they have to take care of how to exercise. According to him, exercising in cold climates does not pose much danger in winter as compared to summer.
Be the first to read breaking news in English Newsbuzz.live English | Today's latest news, live news updates, read most reliable English news website Newsbuzz.live English |
,