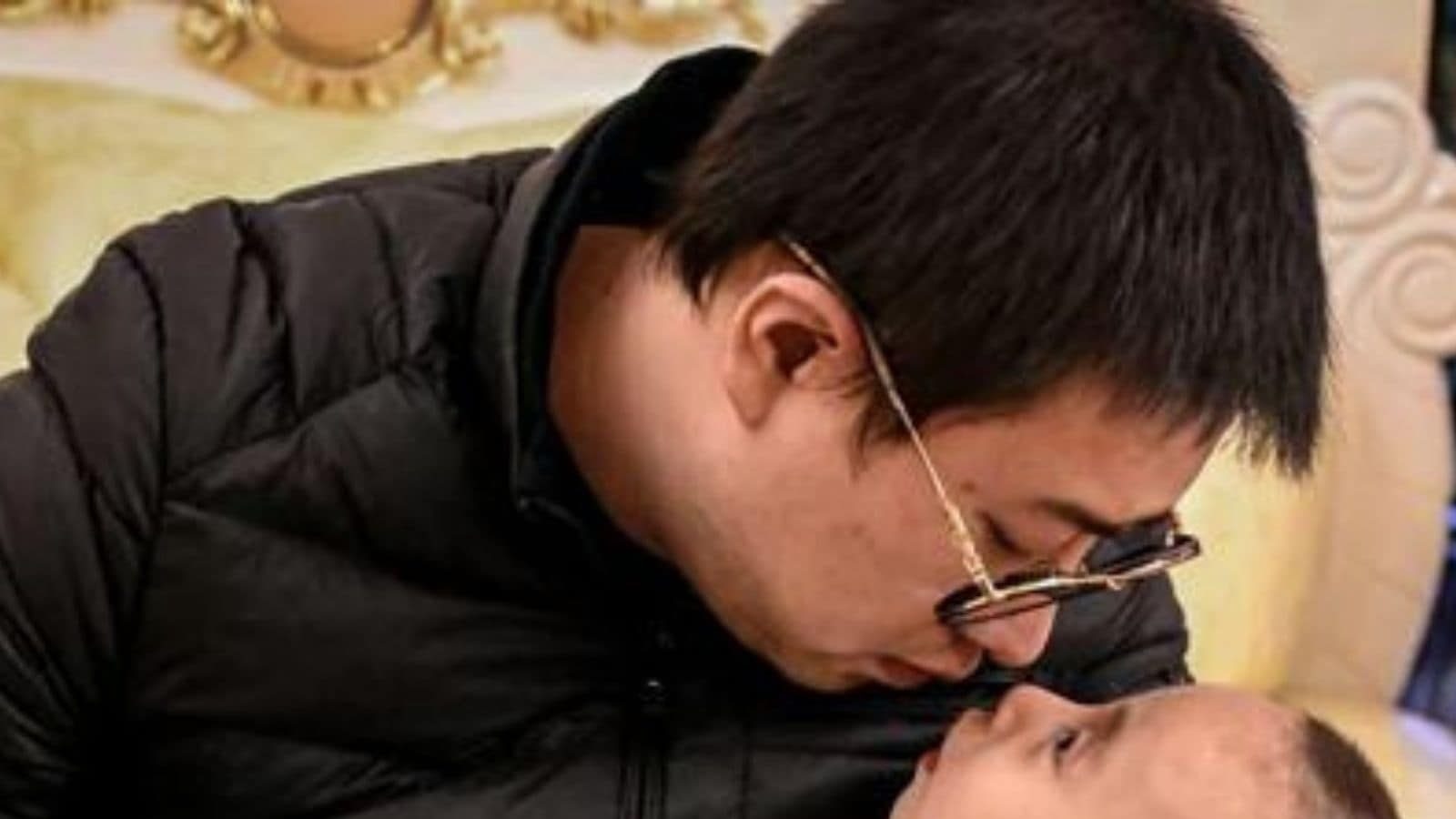 Father Sets Up Home Laboratory to save his Son : It is said that the father is like a banyan, he does not leave his children under any circumstances. Always keeps his shadow on them. It is the endeavor of every father that his children should never face any problem. Dainik Bhaskar newspaper has published a news report telling the struggle of one such father. According to this report, Xu Wei of China is trying to save the life of his two-year-old son Haoyang. Haoyang's life is only a few months left, but her father does not want to leave any stone unturned to save her. Haoyang has the rare Menkes syndrome. For the son, Xu Wei has set up a medicine lab in his flat. Where he is making medicine used in the treatment of his son.
Menkes syndrome is a genetic disorder that prevents the production of copper in the body. This makes it difficult in the development of the brain and nervous system. Due to this disease, children are not able to live even 3 years. Only one child in a lakh has this syndrome.
father's struggle story
30-year-old Xu Wei says, 'I don't have time to think whether to do it or not, I had to do it. "Even though he can't walk or speak, he has a soul and feels emotions," says Wei, holding the son. After being told by the doctors that the disease is incurable. Copper histidine is given to bring relief, but it is not available in China due to the lockdown. It is not possible to go abroad. Then he himself started making it at home while doing research on pharmaceuticals himself. Wei said friends and family were against it, finding it impossible.
How did the research work
Online documents on Menkes were also in English, to understand them took the help of translation software. Then copper histidine was detected. Two weeks after starting the treatment, the blood test results were normal. This condition of son is not seen from Haoyang's mother, so she lives separately with her 5-year-old daughter. Studied till high school, Xu Wei is ready to do anything to fight his son's illness.
Also read:-
Copper Utensils Side Effects: If you use copper utensils, then know its disadvantages
Online businessman Xu Wei says, 'I don't want the son to just wait for death, even if I fail, but I want to give him a hope.' Seeing this struggle of the father, the international level biotech lab Vectorbuilder has started research on this disease. Trials of gene therapy will start in a few months. But Haoyang will get the benefit of this, there is little hope of it.
Also read:-
Winter Foods: Eat these food items to improve stomach health in winter
Trial done on rabbits and myself
Xu Wei's father Jianhong explains, Wei's mission was very difficult. But for 6 weeks, he made himself medicine by throwing himself. Wei first conducted trials on rabbits. After that injected in his own body. Started using on son after not seeing side effects. According to Wei, pharmaceutical companies were less interested in it due to lack of commercial value. But I needed medicine, so I made it at home.
Read Hindi News see more online Live TV News18 Hindi website. Know related to country and abroad and your state, Bollywood, sports world, business News in Hindi. Us Facebook, Twitter, Instagram And Telegram Follow on.
Tags:, Health News, Lifestyle
,