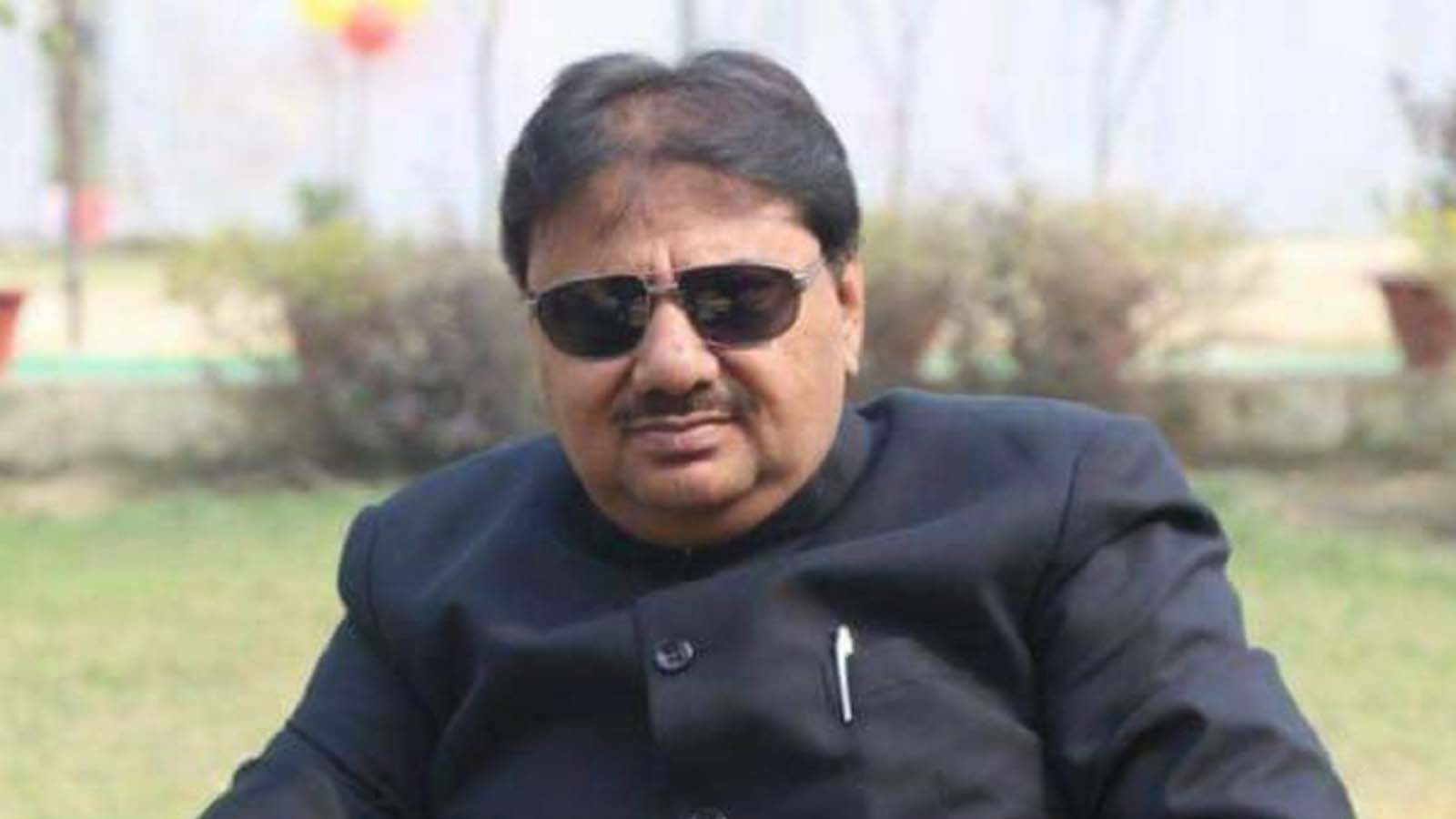 Lucknow. Before the assembly elections of 2022, the BSP has once again suffered a major setback. In the past, after all the strong leaders one after the other, the leader of the BSP's Legislature Party, Shah Alam alias Guddu Jamali, has also resigned from the BSP. Now after the resignation of MLA Guddu Jamali from Mubarakpur Assembly of Azamgarh, BSP has made a big disclosure. According to the statement issued by the BSP, in the past, a woman working in her own company had lodged an FIR against Shah Alam alias Guddu Jamali, making serious allegations against her character. Which is still under discussion. Due to this, BSP MLA Guddu Jamali was continuously pressurizing BSP supremo Mayawati to get the matter hushed up by talking to UP Chief Minister Yogi Adityanath.
It has been said that Guddu Jamali was threatening to leave the party if the BSP did not help in this episode. Despite this, the BSP did not help him in this matter. Due to which Guddu Jamali has announced to leave the BSP in the media on Thursday.
In a press note issued by BSP supremo Mayawati, it has been told that 'It has been learned from the media that BSP MLA and Legislature Party leader Shah Alam alias Guddu Jamali has resigned from all his posts. The main reason for which is nothing but that a girl used to work in his company, who had lodged a complaint against him in the police, making serious allegations against his character.
Which is still under discussion. He himself told me so. After this incident, Guddu Jamali was pressurizing me a lot to get this matter cleared by asking the Chief Minister of UP and he had met me for this, but on this I told him that this is a girl's case. . It would be better that if you do not get justice in the discussion, then you go to the court again. But by not doing so, Guddu Jamali was pressurizing me to end this case.
In the statement issued by the BSP chief, it was also said that he said that if you do not help me in this matter, then I will resign from the party and all the posts of the party. It seems that due to this all this has happened today. There is no other reason other than this.



After the resignation of Shah Alam, Mayawati said – the girl was trapped in the case, wanted the party to recommend to the CM




What was PM Modi saying by placing his hand on Yogi Adityanath's shoulder? Rajnath Singh disclosed




Lalu and Mulayam's new bet – the new generation has taken over the command, yet the father is the father




UP Election 2022: Membership campaign started on Ambedkar Jayanti, Congress engaged in making electoral maths




What will change the picture of Rae Bareli Sadar seat with Aditi Singh joining BJP, till date the lotus has never blossomed




UP Election: Owaisi's party AIMIM, enraged by Omprakash Rajbhar's offer of 10 seats, said – don't mislead




Sarkari Naukri Result 2021: Bumper jobs have come out in these states including UP, Rajasthan, Madhya Pradesh, Chhattisgarh, apply soon




UP Police took away the accused from Raniganj, threatened to kill Yogi Adityanath, know the matter




Big decision of Yogi government, now there will be no sale of meat on birth anniversary and Shivratri of great men, order issued




Lucknow News Bulletin: 10 new dengue patients found in Lucknow




Allahabad University: Now the study of foreign languages ​​will be done in Allahabad University, diploma will start in German and French
Read Hindi News see more online Live TV News18 Hindi website. Know related to country and abroad and your state, Bollywood, sports world, business News in Hindi. Us Facebook, Twitter, Instagram And Telegram Follow on.
Tags: Azamgarh news, BSP Leader Mayawati, Guddu jamali, Lucknow news, shah alam resignation
,