Who is that rat, whose death is making headlines all over the world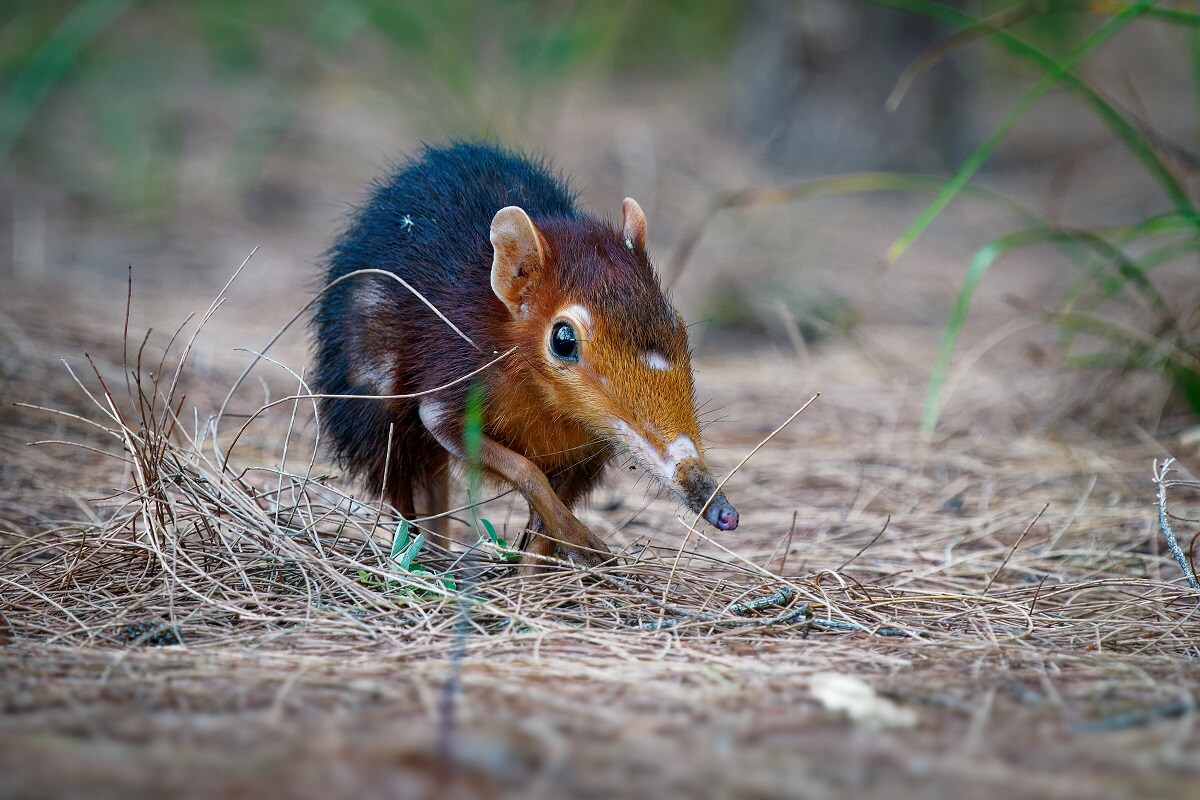 Landmines become a big problem in the world which is usually not seen. Land mines were laid during military conflicts in many areas of the world, but once they are laid, they are not removed because it is a very difficult task. But in Cambodia, an African Rat was used to remove them. This rat named Magawa had set the Guinness Book of World Records in removing landmines. This 8-year-old retired mouse died recently, due to which it is being mentioned once again.
was given special training
Born in Tanzania, Magawa was given special training in identifying explosives in his own country. At the age of three, he was taken to Siem Reap in the northwest of Cambodia, where he spent five years identifying landmines in an area of ​​2.4 million square feet.
dangerous landmine
Located in Southeast Asia, Cambodia is known for the most dangerous landmine areas in the world. These explosives were planted during the Vietnam War and the bloody civil war of the twentieth century. But since then they could not be removed and many people were known even after the end of the war.
act of bravery
Apopo, the organization that trains Magawa, says it found a total of 71 landmines and 38 explosives when he retired. After this, in September 2020, he was also given a gold medal for bravery by a British charity. Earlier this kind of respect has been given only to dogs.
Rats like Magawa are given special training to recognize explosives. (symbolic photo: shutterstock)
how did he die
Apopo said in his statement that in November last year, Magawa celebrated his 8th birthday and was passing the last week of his life normally, but he slowed down a bit, felt more sleepy, before dying peacefully. And his interest in food was starting to decrease.
Does eating ant prolong life, ants are eaten in many places in the world
people dying even after decades
Cambodia has not seen military conflict for a long time, but even after this, landmines continue to kill people even after decades. According to the Landmine and Cluster Munition Monitor, only 65 people in this country were killed by explosives in the year 2020, in which 30 percent were children.
Rats are generally considered to be dirty and disease-causing creatures, but it is not so. (symbolic photo: shutterstock)
infection in the ground
According to these figures, 19 thousand people have died and 25 thousand people have been injured due to these landmines and explosive remains in Cambodia from 1979 to October 2019. In the year 2020, most of the landmines were removed in Cambodia. Even after this, 300 square miles of land was infected due to those explosive devices.
The story of the swab invented 99 years ago, which is a lot of work coming in Kovid
Mice such as the Magawa are trained to search for landmines because their light weight does not explode landmines, while they recognize landmine explosives by their smell, which is a great risk for humans and even dogs to find. While the rat is considered a vicious and disease-causing creature, Magawa has always been viewed as a superhero.
Be the first to read breaking news in English Newsbuzz.live English | Today's latest news, live news updates, read most reliable English news website Newsbuzz.live English |
,