The Big Picture: Ranveer Singh bows his head in front of the contestant, says heart touching thing with folded hands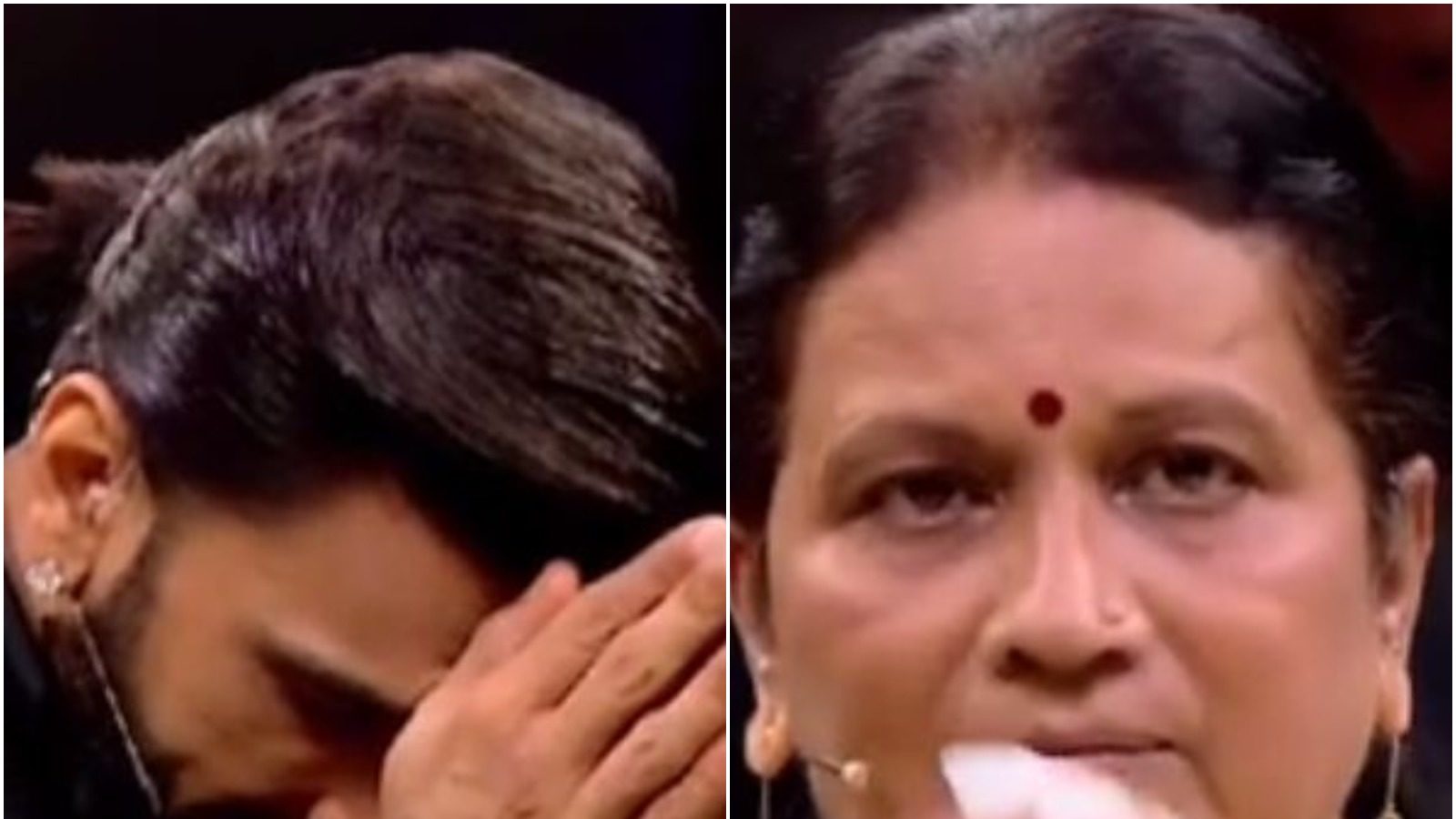 Mumbai: 'The Big Picture' is becoming very popular among the audience, where the contestants not only answer the questions related to the pictures, they also share amazing and unique stories of their life with the people. Through the show, people have got a chance to see many colors of life. Many times Ranveer Singh gets emotional after hearing sad tales of contestants. Something similar happened this time also.
Ranveer was seen crying with the contestants
A promo video of the next episode of Ranveer Singh's show has surfaced, in which the actor gets emotional while talking to a female contestant. In the video, Ranveer is seen asking the contestants about their daughter-in-law and son. Contestants tell that their son and daughter-in-law were able to live together only for four months. It is not clear from the promo video what happened to his son. You will know this only by watching the show.
Contestants tell that after this she got her daughter-in-law Komal remarried. Ranveer says, 'We always hear that the mother got the daughter married, but it is rarely heard that the mother-in-law got her daughter-in-law married again.' After this the contestants become emotional and start crying. There are tears in Ranveer's eyes too.
head bowed in respect
Contestant says, 'If the daughter-in-law is happy now, we also like it.' After this, Ranveer bows his head with folded hands in respect and says, 'My head bowed before you…' The promo video has been shared by Colors TV from its official Instagram account, in which the caption reads, 'Watch Roma ji's mother-in-law from Maa. Journey to mother, only on 'The Big Picture'.
Ranveer will be seen in '83'
The promo video was shared about 6 hours ago, on which more than 77 thousand likes have come. Celebs like Katrina Kaif, Salman Khan, Rohit Shetty have appeared as guests on the show's stage. Talking about work, Ranveer Singh will soon be seen in the film '83'. The actor's look has been well-liked in the film's trailer.
Read English News see more online Live Newsbuzz.live English website. Know related to country and abroad and your state, Bollywood, sports world, business News in English. Us Facebook, Twitter, Instagram and Telegram Follow on.
Tags: Ranveer Singh, The Big Picture
,