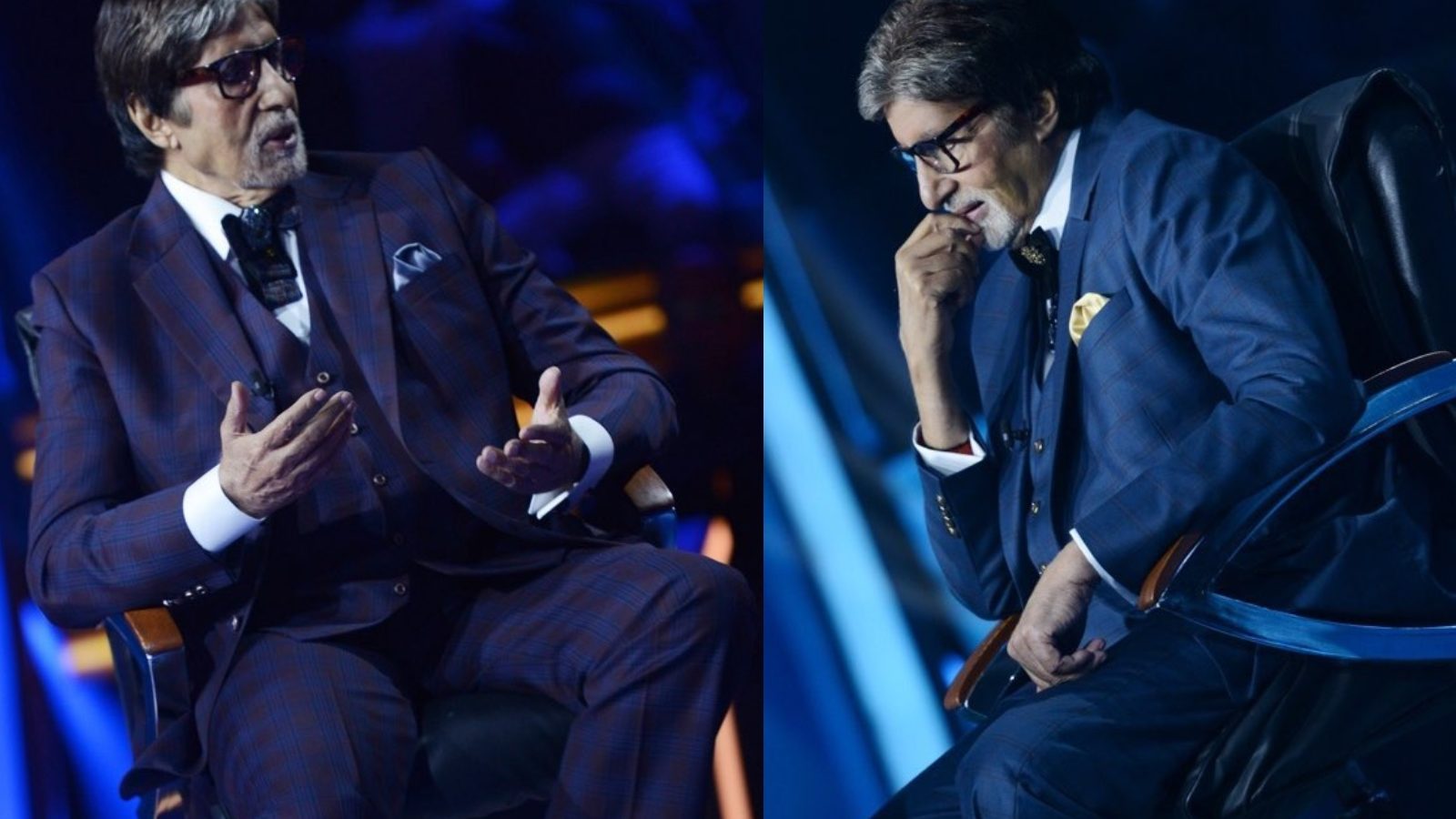 Mumbai: In 'KBC 13', now children are being given a chance to show their potential. Student Special Week is being celebrated in the show, through which many children have managed to win lakhs of rupees. The interesting thing is that even Amitabh Bachchan has to deal with the unique questions of children. When Big B considered it necessary to maintain silence on his questions many times, he was surprised by the thinking of the children on some occasions. Well, in the episode of November 25, Contestant Naivedya Aggarwal managed to win 12 lakh 50 thousand.
Naivaidya is fond of anchoring
Naivaidya was sitting on the hotseat as a rollover contestant, who is fond of anchoring along with having fun. Amitabh Bachchan was seen calling him by the name Nonu. In fact, when Naivaidya's report card was seen, many of his names were revealed.
Promotion of YouTube channel done by Big B
When Big B asked Naivaidya by what name he should call him? The contestant asked Amitabh to call him by the name Nonu. Naivaidya told that he also runs a YouTube channel. The funny thing is that Naivaidya got Amitabh to promote his YouTube channel in talks.
Naivaidya got his YouTube promoted on the pretext of offering to Big B. He had invited Amitabh to come to his house and offered to eat many dishes for free, including royal cheese made by his mother.
Quit the game on the question of 25 lakhs
Naivaidya had quit the game on the question of 25 lakhs. They managed to win 12 lakh 50 thousand. The last question he was asked was – Which spice is prepared from the gum of a particular type of plant, which grows mainly in Afghanistan and Iran? The options are- a. Kesar, b. Asafoetida, C. Cinnamon, D. Mace. Option B is the correct answer to this question.
Read Hindi News see more online Live TV News18 Hindi website. Know related to country and abroad and your state, Bollywood, sports world, business News in Hindi. Us Facebook, Twitter, Instagram And Telegram Follow on.
Tags: Amitabh bachchan, KBC 13
,