Anupamaa 12th Jan Update: Everyone's New Year party with Malavika, what is Pakhi hiding from the family?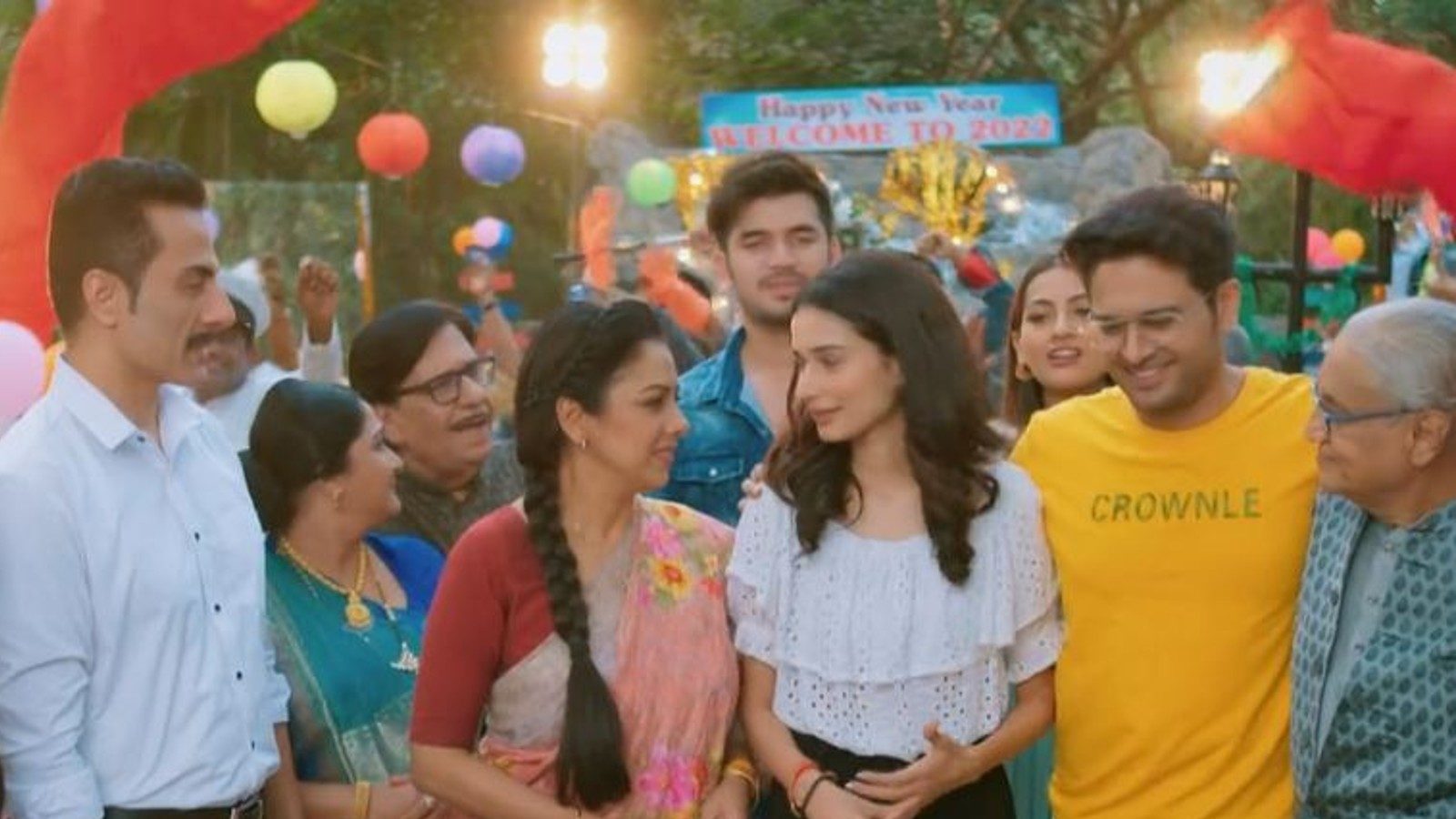 ,In Anupama' (Anupamaa) it was shown on Wednesday, January 12 (Anupamaa 12th Jan written update) that Anupama takes Malvika to the park. Everyone parties and picnics there. Shah family, Anupama, Anuj and Malvika also dance and have fun on 'Chak De Saare Gham'. At the same time, Malvika apologizes to everyone that she could not come to the party. Pakhi makes Malvika feel comfortable by saying that it is good that she did not come, on this pretext, she got a chance to party in the morning.
Vanraj tells Malvika that on New Year's Day one should forget the past and make a fresh start. Others also tell him that happiness is found even in the smallest things and it is very important to forget the past to move forward. Everyone enjoys the picnic and Anupama asks whether Rakhi is fine or not. Toshu says that Kinjal was not feeling well so she has already left.
Anuj says that the credit of the party goes to Anupama and everyone thanks her for this quality time. Malvika says thanks for supporting Anupama. Anupama tells Anuj that he should finish breakfast early, while Anuj says that his weight is increasing because of good food made by Anupama's hand. Anupama tells Anuj that Malavika should be treated by a better psychiatrist. At the same time, Anuj says that people still do not speak openly about mental health in the society.
Here, Pakhi talks to someone on the phone and tells him that she will tell everything to the family today. Vanraj and Anuj leave for a meeting together and Anupama gets worried that something might go wrong. Bapuji says there that why Vanraj is ruining his and Kavya's marriage. On this, Baa says that Kavya is not the right girl.
On Baa's talk, Bapuji says that if he has forgiven Vanrat, then he should also forgive Kavya. Pakhi tells Anupama that she wants to go to US for studies and for this she asks Anupama to talk to Baa and Bapuji.
Be the first to read breaking news in English Newsbuzz.live English | Today's latest news, live news updates, read most reliable English news website Newsbuzz.live English |
,