This is not a film, but a real video; See how Mangaluru police dodged a mobile thief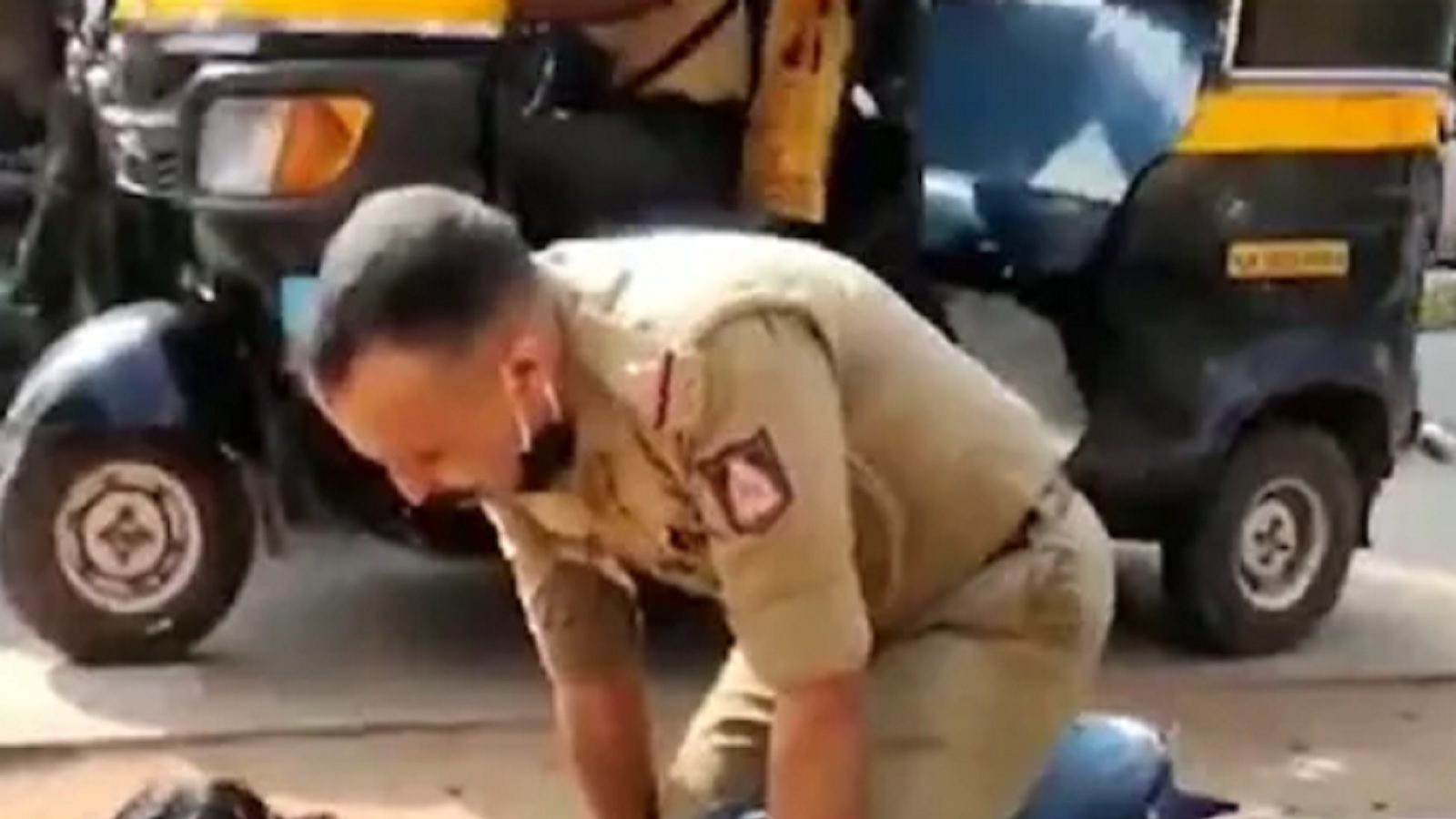 New Delhi. If you are a fan of Bollywood and Tollywood movies, then you must have seen many such sequences in which the police is chasing the thief to catch him. However, what if you see a policeman chasing a criminal in front of you in real life? People on the streets of Mangaluru's Nehru Maidan were in for a surprise on Thursday afternoon when they saw a cop chasing a man who had allegedly stolen a mobile phone. A video of the incident has surfaced on social media. Three criminals were involved in this incident.
Assistant Reserve Sub-Inspector (ARSI) Varun Alva chased and apprehended 32-year-old accused Harish Pujari, resident of Neermarg in full cinematic style. In the video, the policeman can be seen chasing the alleged criminal in narrow lanes and finally the policeman managed to track him down and nab the accused in the middle of a busy road.
Bomb found in an unclaimed bag in Ghazipur, Delhi, exploded when pressed into a pit, exploded, see Exclusive Photo
Actually, the police saw a person chasing someone near Nehru Maidan. It was learned that three people had snatched a mobile phone from the victim Prem Narayan Yogi, who hails from Rajasthan and is a granite worker. 20-year-old Shamant and Harish Pujari, residents of Attavar, are in police custody in connection with the incident, while Rajesh managed to escape. A case has been registered at Pandeshwar police station in the city.
Update: On Thursday, the Mangaluru City Police Commissioner announced Rs 10,000 cash reward for Assistant Sub-Inspector Varun Alva and felicitated him.

The probe has revealed that the accused operated in Mangalore city and have been involved in several thefts and robberies. pic.twitter.com/nQ49dMRaKo

— Mangalore City (@MangaloreCity) January 14, 2022
According to Police Commissioner N Shashi, the department will reward and honor ARSI Varun Alva. A cash reward of Rs 10,000 has been announced for ARSI Varun Alva and team to nab the accused. Investigation has revealed that the accused worked in Mangaluru city and was involved in several thefts and dacoities.
,