Shivpal's strict attitude on Mulayam's birthday, said- If the decision is not taken in a week…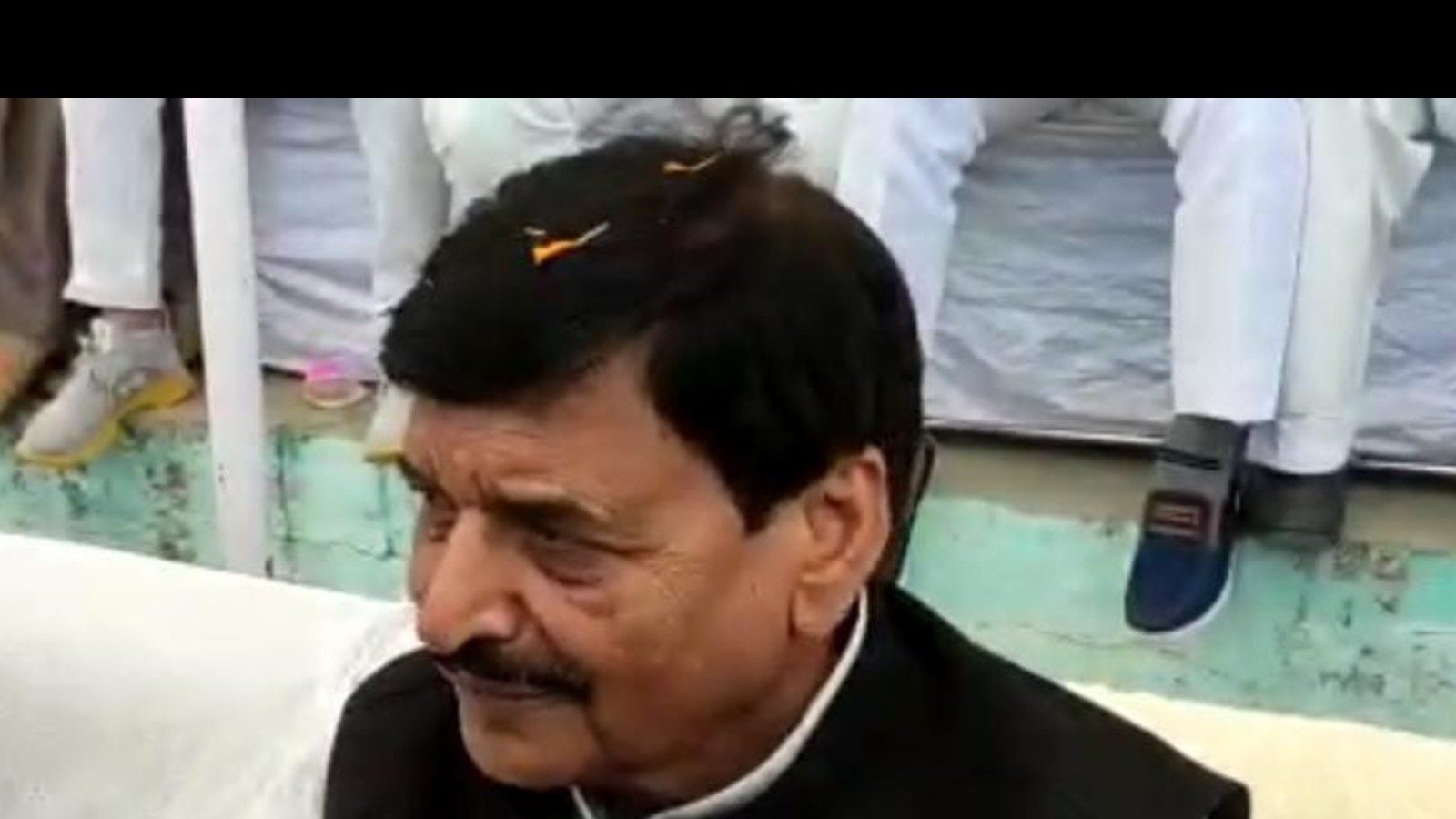 Etawah. On the 83rd birthday of Samajwadi Patron Mulayam Singh Yadav, Shivpal Singh Yadav said that Akhilesh Yadav should take a decision regarding alliance or merger in 1 week, otherwise his Progressive Samajwadi Party Some decision will be taken in a week. Addressing the riot organized in Master Chandgiram on the birthday of Mulayam Singh Yadav, he said that he will take a decision within a week after taking opinion from his people. By the way, they are ready to merge with the Samajwadi Party.
He said that his party PSPL possibility of alliance Not denying it at all. And this time in the assembly elections to remove the BJP, he wants only 100 seats for his supporters and small party. Yadav said that we had said in 2019 itself that let us bow down. It's been 2 years today, but nothing happened. Yadav said that Tej Pratap and Anshul should have been here today. All the forces were used to defeat Anshul, but on our strength, Anshul became uncontested. He clearly said that these things had gone from his side that on 22nd they would be united. But they did not come here.
If we wanted, we could have become CM in 2003: Shivpal Singh Yadav
Yadav said that we thought that this would be a historic riot, but it did not happen. Praspa chief said that we always sacrificed. If we wanted, we could have become the Chief Minister in 2003. But I had called Netaji from Delhi and made him CM. 40 MLAs from other parties were united. At that time 25 MLAs of BJP were with us. 143 MLAs were with us. Ajit Singh, Kalyan Singh were with us. We could have become CM. But we didn't do that. He said that when CM Mayawati was there, then how much atrocities were happening in the state. We were the leader of the opposition. How much did we oppose them? How much movement had to be done then?
'Our struggle led to the formation of the government in 2012'
Shivpal Singh Yadav Said that the women and people of our party had fought a lot. When the sticks were used, the women used to come forward. The government of 2012 was formed due to our struggle. He said that we want our government to be formed again. We have been trying for two consecutive years to form the government. We have even said that after surveying the people who are victorious with us, make an alliance, even if they merge. But now it is too late. Now we have decided that earlier people used to call our party as Chhota Dal, but since our chariot has come out from Mathura, then those saying that our party is not a small party have come to know. Our people and socialist people want to fight elections together and we also said that we have to remain in power in 2022. We want to be united. Our priority is Samajwadi Party. People had high hopes for today's day. But whatever happens now, let's talk soon.
'Everyone is troubled in the rule of BJP'
The condition of the country is not good at this time. in BJP state Poor, Majlum, youth, farmers and weavers, Muslims are all troubled. Inflation, poverty, unemployment, corruption are rampant. How many lies did they tell? Not a single promise was fulfilled within 7 years. If strength comes in our hands, then in every family a son and daughter should get a government job. When we were in cooperative, there was never any shortage of manure. Now the farmer is worried about manure. When we were the power minister, we never got raided, never filed a case, never got power cut. Now unite. Let Praspa's government come in the year 22, those who send the bills and those who write the cases will definitely taste the jail.
Read Hindi News see more online Live TV News18 Hindi website. Know related to country and abroad and your state, Bollywood, sports world, business News in Hindi. Us Facebook, Twitter, Instagram And Telegram Follow on.
Tags: Mulayam Singh Yadav Birthday, shivpal singh yadav, Uttar Pradesh Assembly Elections
,