PM Modi will inaugurate Kashi Vishwanath Dham amidst chanting of mantras, you also know their power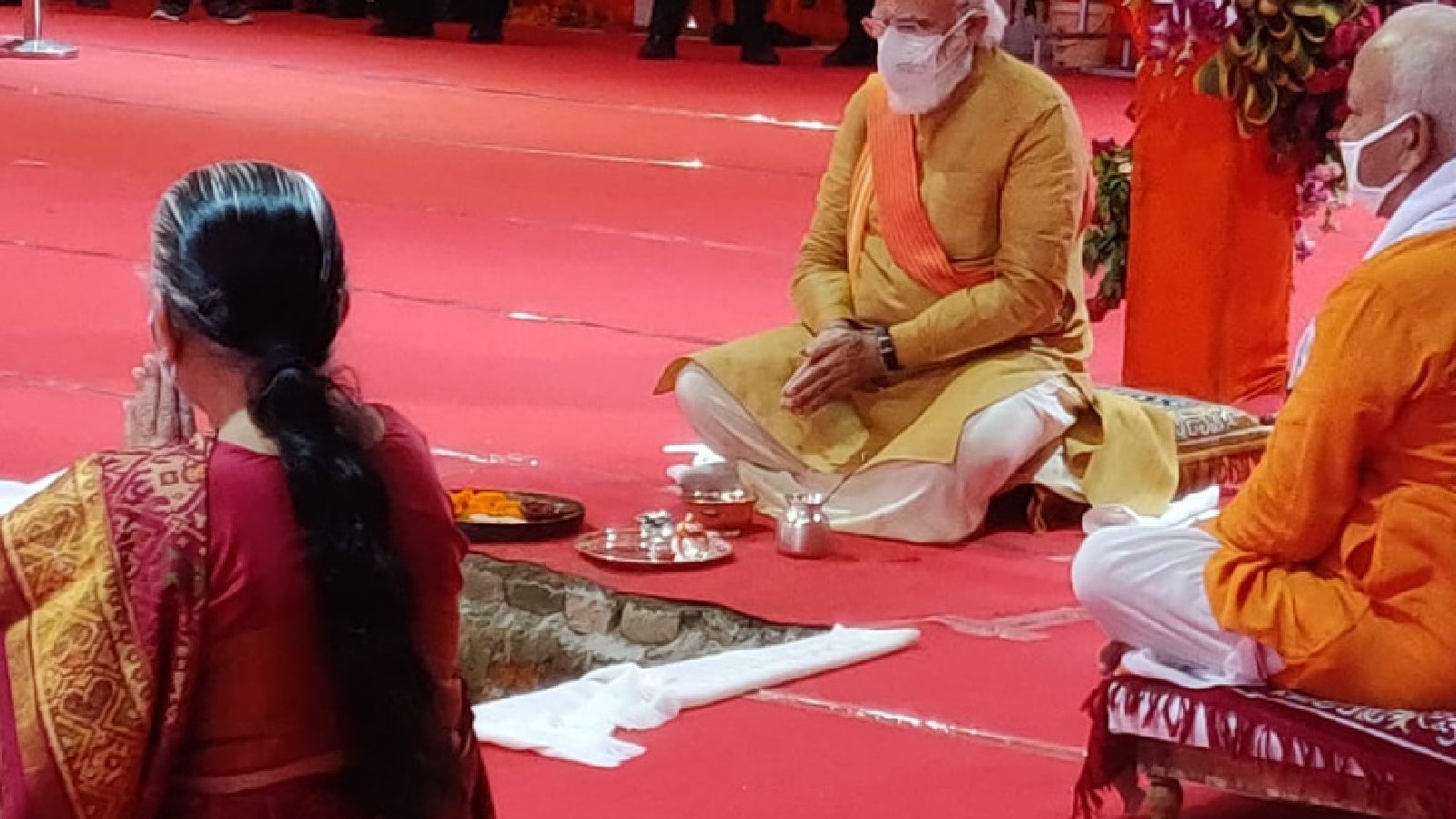 Varanasi. Ready made in Dharmanagri Varanasi Shrikashi Vishwanath Dham NS Prime Minister Narendra Modi Will be launched on 13th December. On 13th December, there is a coincidence of Ravi Yoga and Mahasidyoga, along with those mantras also have a special place, among which Prime Minister Narendra Modi will inaugurate Vishwanath Dham.
Although the worship legislation will start from the morning itself, but in the presence of the saints of all the Peeths, monasteries, akhadas from north to south and east to west, when PM Narendra Modi will drink water from rivers across the country. Kashi Vishwanath Dham If you are worshiping the dedication of the temple, then you will hear some special mantras. The power of these mantras is also mentioned in the Vedas and Puranas. These mantras will be of Artharvashirsha and Shivsukta.
Under the supervision of the Kashi Vidya Parishad, under whose supervision the worship will be performed, the General Secretary of that council and Professor of BHU Dharma Vigyan, Dr. Ramnarayan Dwivedi explains that to please the first revered Lord Ganesha, the mantras of Atharvashirsha are worshipped. Through this, Ganapati is prayed to take away the troubles of his devotees.
Also read- When a child suddenly touched the feet of Home Minister Amit Shah in Kashi, know the whole matter
It is believed that one who recites this Atharvasheersha stotra, all obstacles are removed from his path and all wishes are fulfilled. That is, in the inauguration of Shiva's Dham in Kashi, PM Modi will first worship his son Ganesh.
Also read- Kashi Vishwanath temple is also in Uttarakhand, know why this place was named Guptkashi?
Now let's talk about Shivsukta. At the same time, Professor Ram Narayan Dwivedi says that the recitation of Shivsukta will also happen at that time, PM Modi will be offering prayers. Rudra Sukta destroys all sorrows and enemies. At the same time, it also protects its seeker in every way. It has also been described in the Puranas as the text to receive nectar.
from your city (Varanasi)




PM Modi will inaugurate Kashi Vishwanath Dham amidst chanting of mantras, you also know their power




Varanasi News: Kashi Vishwanath temple will remain closed for two days for devotees, know the reason




Ram Janmabhoomi verdict was not based on religion but law: Former Chief Justice Ranjan Gogoi




PM Modi is calling 25 thousand saints and saints from across the country at one place, know what is his intention…




Violence again in Varanasi: Rape of 6-year-old girl in marriage ceremony, search for accused




Varanasi Bulletin: Tricolor rally in BHU, half the population raised voice against domestic violence, know big news




Varanasi News: Fellowship started for research students, smiles returned, students said thank you News 18




Varanasi News: PM will come to Kashi on December 13, know what is special about Kashi Vishwanath Dham




Varanasi News: Varanasi graduate woman beggar speaks fluent English




Sweeper accused of raping a girl in school reached court, then lawyers beat her up, video went viral




Board exam will be held after assembly elections in UP, big announcement of Deputy CM Dinesh Sharma
Read English News see more online Live Newsbuzz.live English website. Know related to country and abroad and your state, Bollywood, sports world, business News in English. Us Facebook, Twitter, Instagram and Telegram Follow on.
Tags: Kashi Vishwanath Temple, PM Narendra Modi, Varanasi news
,