On seeing the police, 2 youths riding Honda bikes started running, searched and turned out to be a smuggler of arms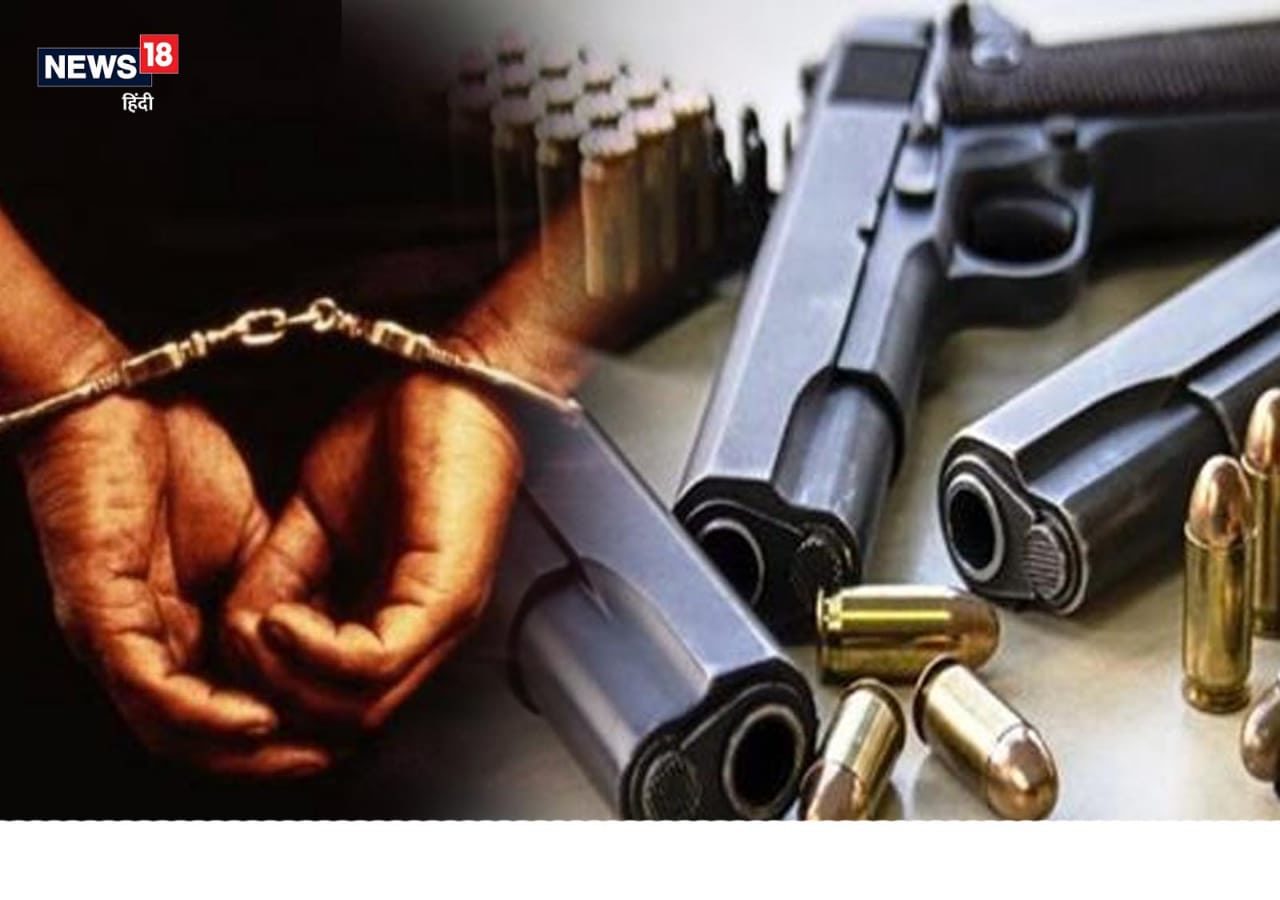 Munger. Munger of Bihar is becoming a stronghold of arms smugglers. From here the police have arrested two arms smugglers. Four country-made pistols, one pistol, two magazines and 31 rounds of cartridges have been recovered from these smugglers going to deliver illegal weapons. Actually, the vehicle was being checked by the police of Kasim Bazar police station near Sandalpur Chowk. Seeing the vehicle being checked in the same sequence, two youths riding on a Honda sign started running away. After this, when the police stopped and searched the youths, a pistol and a loaded magazine were found from the waist of Brijbhushan Kumar. At the same time, a country-made pistol, magazine and cartridges were recovered from the bag of Suraj Kumar, a young man sitting on the bike. The police have also confiscated the bike being used for this smuggling.
Giving information in this regard, Dharmendra Kumar, Police Station Kasim Bazar said that both the arrested smugglers are residents of Navtolia. A total of four country-made pistols, one pistol, two magazines and 31 bullets have been recovered from it. Further action is being taken by the police by registering a case against both of them under the Arms Act. Now the police is investigating where the manufactured pistol was to be delivered. It is known that this is the second major action of the police against arms smugglers in two consecutive days. In this case, SP Jjereddy said that the police are continuously raiding against the arms smugglers. This is the reason why the police is getting continuous success.
Woman smuggler arrested with weapons stock
It is worth noting that recently a woman arms smuggler from Munger was caught by the police. Four pistols, one country-made pistol and 171 live cartridges were recovered from the woman. On the basis of secret information, the police arrested the female arms smuggler. At the same time, the police is also trying to find out from where did so many weapons come from the woman and to whom she was going to deliver.
,