Omicron panic: Gujarat extends night curfew in eight cities till December 10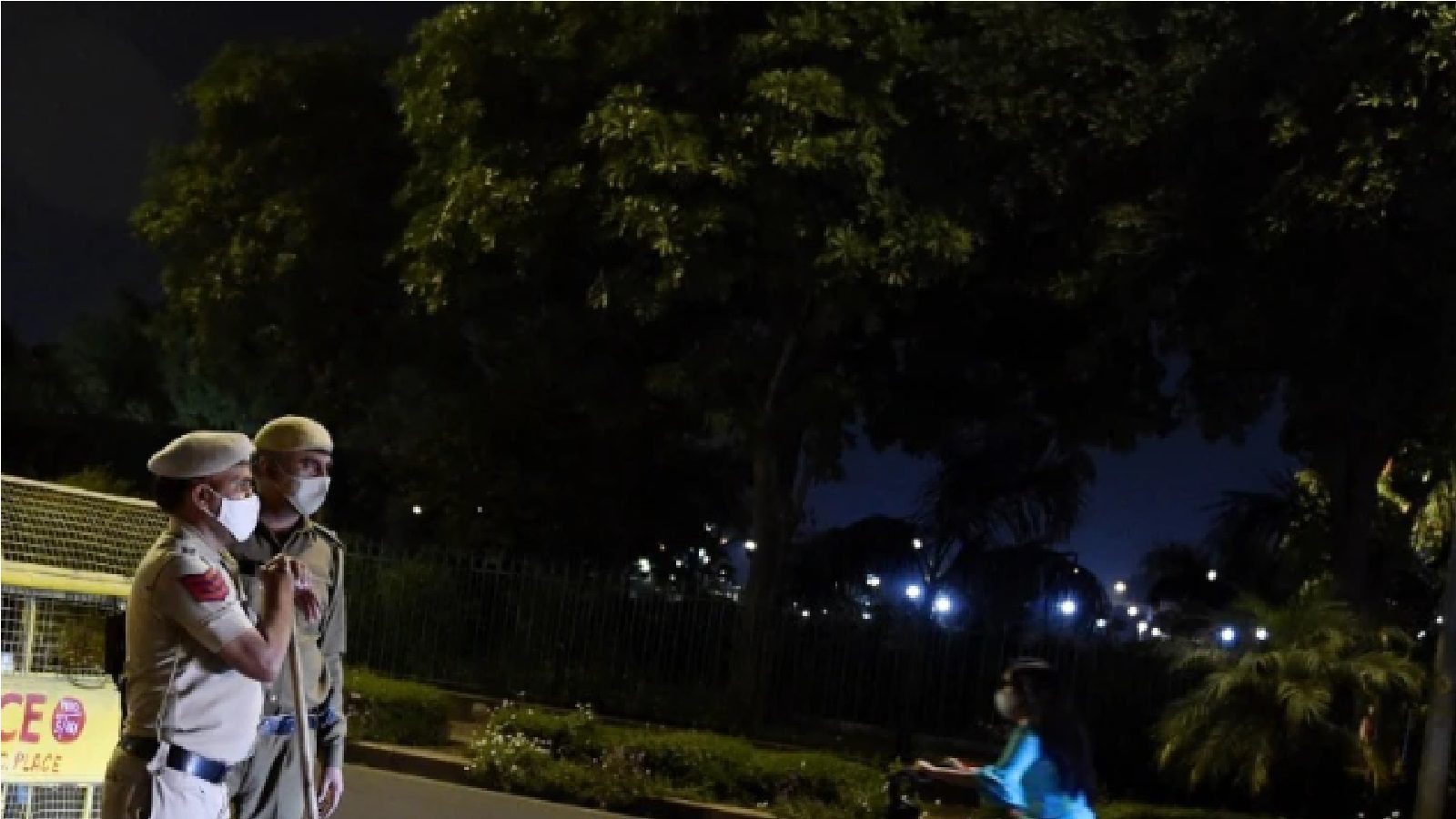 New Delhi. In view of the threat of Omicron variant, the Gujarat government has decided to spread the disease in eight cities of the state. Night Curfew has been extended for 10 days till December 10. Under this, the night curfew has now been extended till December 10 in the cities of Ahmedabad, Rajkot, Surat, Vadodara, Jamnagar, Bhavnagar, Gandhinagar and Junagadh. An official gave this information on Tuesday. He said that night curfew has been implemented which will continue from 1 am to 5 am. Earlier in November, the curfew time for Diwali and Chhath Puja was reduced by two hours.
The official said that earlier this decision was taken due to the decrease in the cases of Kovid-19. But now commercial establishments like Agricultural Produce Market Committee (APMC), shops and beauty salons will be able to run till 12 am in these ten cities. It has been told in the information that restaurants can remain open till midnight, in which they can be opened only with 75 percent capacity. Whole delivery and takeaway services will also be able to run till midnight. Cinema halls across the state will be able to function with 100% capacity.
read this also : Leave your insistence on the developed countries during the pandemic: the need for exemption of intellectual property rights on the vaccine amid the threat of Omicron
read this also : Omicron: 6 people returned from high risk countries in Maharashtra are corona infected, samples sent for investigation
The government has said that social distancing and use of masks will be necessary. Not more than 400 people can attend weddings and religious or political events in the first 10 days of December, the notification said. Similarly, a maximum of 100 people can attend the funeral. The government has already said that at least one dose of the coronavirus vaccine will be required to work in commercial establishments or offices. At the same time, people should also take another dose.
The state government has increased vigil at international airports. It has been made mandatory for those coming from nine at-risk countries to undergo RT-PCR test at the airport itself. The World Health Organization (WHO) warned on Monday that the Omicron variant poses a high risk based on preliminary evidence. Meanwhile, 40 new cases of corona virus have been registered in Gujarat in the last 24 hours.
Read English News see more online Live Newsbuzz.live English website. Know related to country and abroad and your state, Bollywood, sports world, business News in English. Us Facebook, Twitter, Instagram and Telegram Follow on.
Tags: Gujarat government, Gujarat Night Curfew, Omicron variant
,