Husband could not tolerate wife's slap, became red-yellow in anger, hit his head on the stone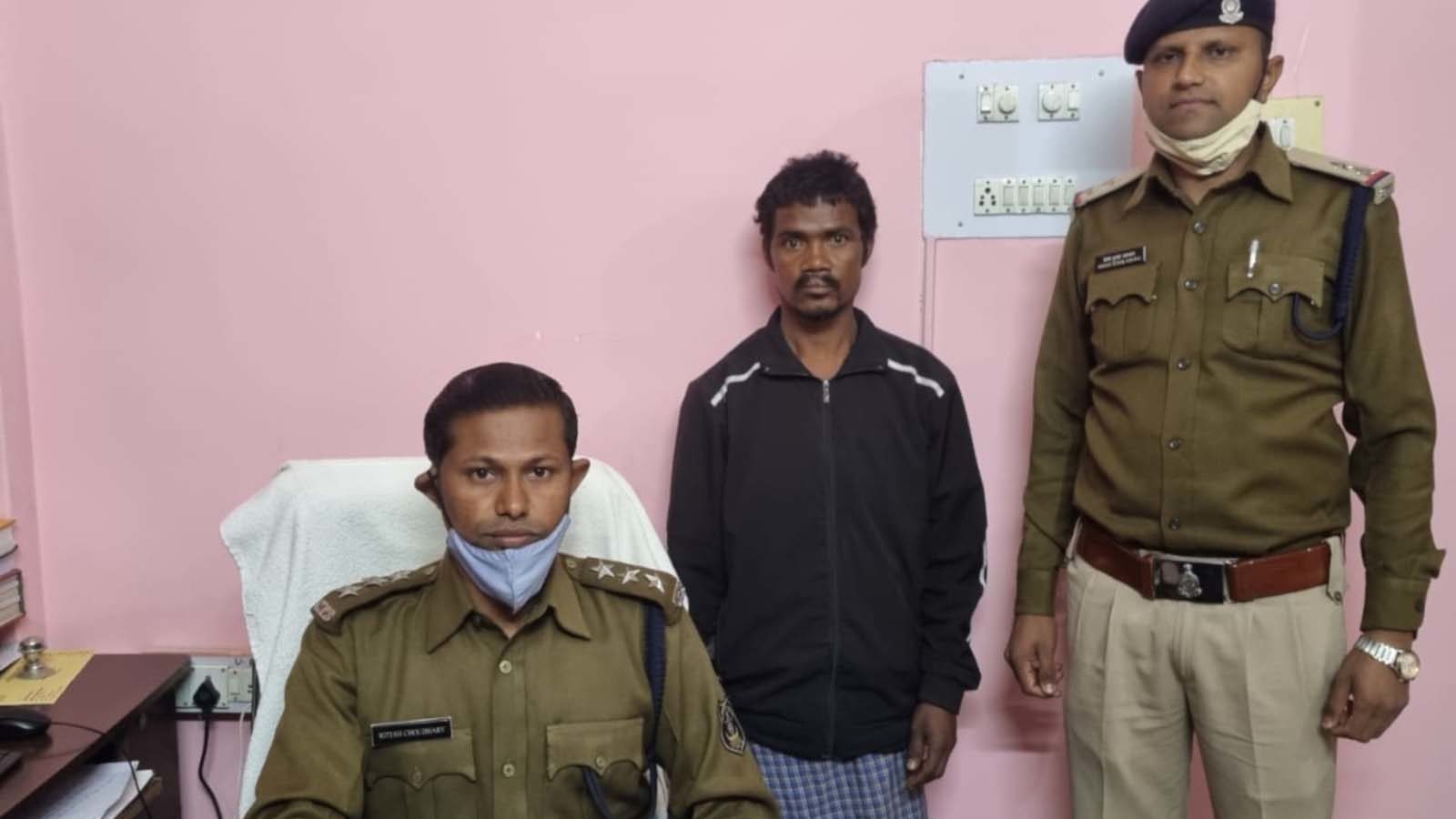 Balrampur. In Chhattisgarh's Balrampur-Ramanujanj district, a woman has died after hitting her head on a stone. The accused of murder is none other than the woman's husband. Police claim that the husband accused of killing the woman has been arrested. Police had received information about the dead body of a woman lying in a village under Shankargarh police station area of ​​Balrampur district. When the police took possession of the body and inspected it, there were marks of hitting the stone on the head. The body was sent by the police for post-mortem. The woman had died due to excessive bleeding.
According to the police, on January 8, the body of Sukhmet, a resident of village Rakaiya, was found lying near a banyan tree in Pendridih village. The police reached the spot on information and started investigating the incident. In the investigation, it was found that the husband of the deceased was also with him but had absconded since the time of the incident. When the police interrogated the deceased's husband Gahanu, it was found that the incident took place on the night of 7 January. The accused and his wife Sukhmet had gone to their relative's house in Mahuvadih village. Then both of them drank alcohol at the relative's house and started returning home, then on the way the wife got too much alcohol.
rage murder
Police investigation revealed that the wife of the accused started sleeping on the way. Then the accused insisted on her to go home, but the wife started a dispute. Meanwhile, the wife also slapped the husband. Due to the slap, the accused husband turned red and yellow in anger. He started beating and in anger hit the wife's head on the stone. The wife died due to injuries. Thereafter the accused fled from the spot. Shankargarh SDOP Ritesh Chaudhary said that the police arrested the accused husband Gahanu in the crime of killing his wife and sent him to jail on judicial remand.
,