Elder brother abused his younger brother's 27 year old wife, raped in the car, made a porn video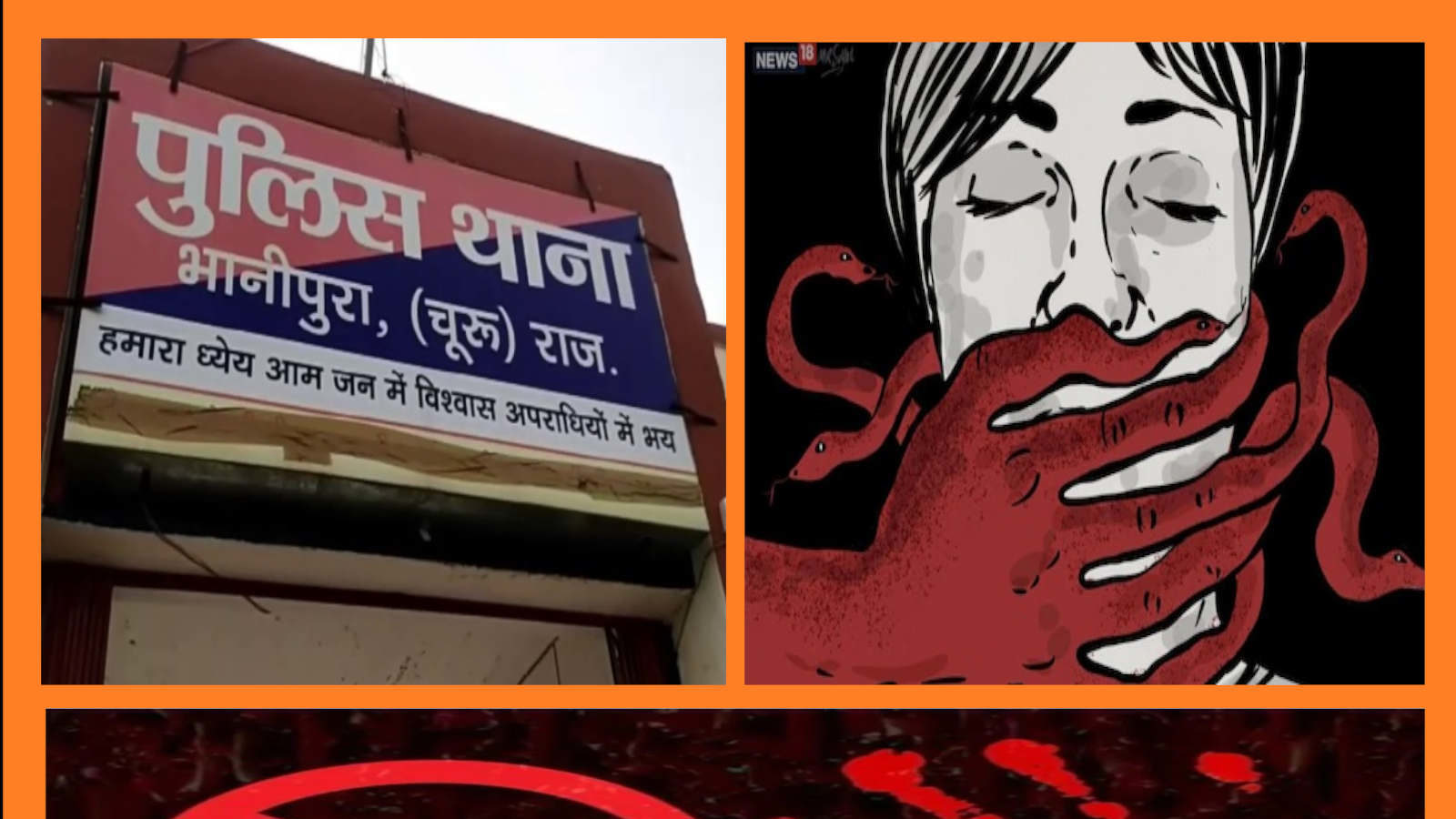 Churu. A 27-year-old married woman was raped in a car by her brother-in-law in Bhanipura police station area of ​​Churu district. The accused carried out the incident in the car by threatening to kill the four-year-old daughter of the victim. Not only this, the accused also made obscene videos of the younger brother's wife. Later, threatening to make him viral, he also started blackmailing him. On the strength of these videos, he again raped the victim. The victim has now approached the Superintendent of Police for justice. On the complaint of the victim, the police have registered a case against the accused.
Bhanipura Police Station Officer Subhash Chandra told that the married woman has told in her report that she is preparing for Gramsevak examination along with her brother in Pallu. She had gone from Pallu to Savar on December 30. At night in Savar village, she stayed with her uncle's son. On the morning of December 31, Savar was waiting for the bus going to the village at the bus stand.
threatened to make the video viral
Meanwhile, the Bolero car coming from the front was signaled to stop. Sitting in Bolero, it was found that his driver is a real brother-in-law. He took the car ahead and stopped on the way and raped her. During this, his photos were taken and videos were also taken. The accused threatened to make the video viral and kill the four-year-old daughter if she told anyone.
After ten days, Jeth raped again
After that the accused Jeth dropped him back at Savar bus stand. The victim did not tell anything to anyone that day out of fear and went back to her life. After this, on January 6, she went back to Pallu with her brother. On the evening of January 9, the brother had gone to get some goods. Then Jeth came back and raped her again. While going back, the victim's brother saw her. He doubted this.
Police got the victim's medical done
When the relatives interrogated the victim, she told her ordeal. On this, the family members told the police to register a case. After this, the victim has filed a case of rape against Jeth in Bhanipura police station. The police got the victim medically done at the Government Hospital in Sardarshahr. The police is involved in the investigation of the whole matter.
,